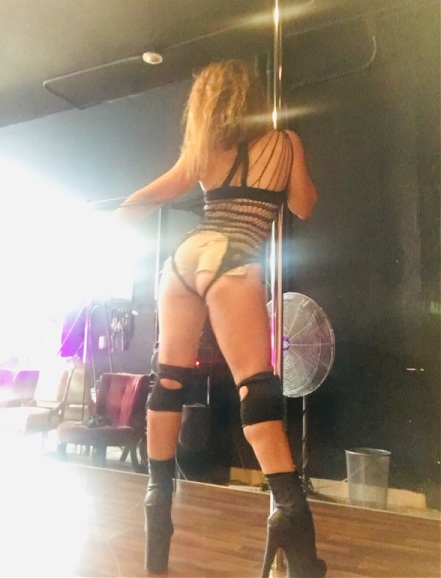 *Warning: naughty language ahead!
~
A woman is like water.
She is able to take the shape of any place or object, just like water does.
She is transparent, yet ever-changing.
She is like an illusion for those who want to pick her up, or cage her, or call her their property.
She is the fifth season of the year, containing the other four and more within her belly.
A woman who is on her journey back home to herself will piss off many.
She will disappoint.
She will discourage and encourage the weak and the strong.
She will take up space.
She will speak up.
She will stand up for herself.
You cannot stop a force like her.
It's beyond your control.
A woman who is becoming the best version of herself, in radical self-acceptance without apology—well, watch out—she will destroy all your old paradigms. She will fuck the status quo.
Her rage will move mountains and her spirit will lift up those who've been made slaves by society's standards at large.
A woman coming back to herself is like an earthquake; she comes unexpectedly, and when she does she will crumble your bubble-like lives. She will remind you that there is more to life than what you have settled for.
She will confuse you.
She will make you question yourself and your life.
A woman like her will fuck all your belief systems and will undress your mind from what you know to be true or real. She will slap you in the face with a reality deeper than what exists beyond your shallow living.
A woman, in becoming the best of who she is at her core, is not for the faint of the heart.
She is a warrior. A creator. A destroyer. An erotic desire filled with lust and softness that pulls you into the dark nets of your own shadows and makes you face your own humanness—naked. 
She is often labeled as a "too much" woman.
Truth is, it's not that she is too much. It's that most people don't understand who she is and who she is becoming.
She is enough, unto herself.
And if you think she is too much of anything, that means you are living in mental and emotional poverty, touching only the edges of life and never diving deeply into the splendor of your being, discovering the multifaceted being that dwells within you.
But this message is for those women out there who are standing in their power and are labeled as "too fucking much" because they make you tremble, they scare you, and their intensity shows you your level of inner depth.
She is your mirror.
To all the women labeled "dangerous," "sinful," "too much," and "too intense"—including myself— this message is for you:
Do not dare to change so the world feels comfortable.
Do not stop going where you are going just because many cannot follow and will try to hold you back.
Do not allow anyone to disrespect your many-sided soul and the gifts you are able to share with others out there.
Take up all the space you need.
Speak not only with your words.
Speak also with your voice, your body.
Fuck it—speak with your soul.
Make them tremble because of your superpowers.
Make them feel disappointed that they're not you. 
Shatter all their ideas about life and truly living.
If you see other women on the same path, encourage them to live life from a place of inner integrity, even when no one understands them.
Understand them.
Feed their spirit.
Let them blossom.
A real woman does not bring other women down—no matter what.
A true woman, who has begun the journey to herself, will know the worth in becoming her fucking amazing, authentic self.
And if they tell you you are "too much," tell them to leave your kingdom, for you have no space for beggars, in mind and spirit, within the empire that you are creating.
If they try to stop you from being who you are or shame you or bring you down, tell them to fuck off. 
Feel the inner battles.
Feel the inner anguish.
Yes.
Then come out and tell the whole sky your heart is open like never before to take you home to your wholeness.
The goddesses and gods will guide you home.
You are never alone. And never will be.
Dare to be a "too much" woman and actually own it; wear it as a coat that keeps you warm in a cold, mad world.
Be the sanity in an insane life.
Be you.
You are the greatest gift to yourself and others.
Believe in your own power. And damn it, make that contagious.
Infect the entire world with your power.
It will heal many.
~