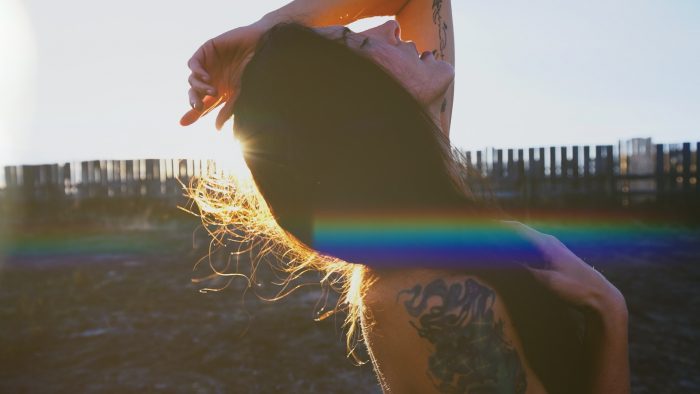 I am woman of the womb
and she speaks through me in divine interventions
and cosmic upgrades.
We dance in the twilight knowing who we are as a Soul
and we have walked through burning flames to get here.
We channel Venus energy and walk six-feet-tall with our feminine divinity.
She is me, and I am her.
Our shoulders are straight, and our chins held level.
Ancient wisdom pounds through our veins in a hot lava pursuit.
The pursuit of being heard.
The pursuit of sharing this sacred knowledge.
We dive into the darkness headfirst on a warm summer night—
the stars painting our bodies in constellation languages.
Languages we know how to decode from listening to our wombs.
Lost memories and ancient stories waiting and wanting to be released.
And we are the keys.
We are the keys to the future.
We are the keys to the past.
We are the keys to humanity.
The awakened women.
The Soul embodied women.
The women who know.
The women who remember.
No one can take that away from us
for we hold all information and all eternal knowledge
in our bone marrow,
in the cells of our blood,
in the lines of our hands,
and in the DNA of our vagina walls.
And we are here now.
Waking up, embodying, and reclaiming what is ours:
our sacred divine feminine life force.
Our bodies.
Our minds.
Our voices.
Our Souls.
Our power.
~