This article was written in partnership with Further Food. They're dedicated to combining the proven, ancient healing practices of Eastern medicine with modern science to help us live longer, healthier lives. We're honored to work with them. ~ ed.
~
For the last six months, I've been in a bit of a rut.
When lockdown started, I'm not going to lie, I was pretty excited to have some time for myself. I don't have kids, and I was lucky to still have a job, so I'd do yoga and write and go for walks. Then, about midway through the summer, I hit a low. 
I started drinking more, ordering takeout, because do I really want to cook dinner for yet another night in a row? My mental health started to decline, and then I got hit hard with a breakup, which felt like a rotten cherry on top of two-day-old melted ice cream. 
There I was, 17 pounds heavier than at the start of lockdown, sluggish, cranky, moody, and, to be honest, feeling pretty hopeless about my life and the future state of the world. 
I thought I was a healthy person but, clearly, something was still not right. 

Why Detox? The Hidden Sugars in our Diets.
For the most part, I eat well—mostly plant-based—I exercise most days, and I only drink on weekends. But what I didn't realize was how much hidden sugar I was consuming that could be contributing to health decline. 
Those lazy pesto penne pasta nights I was having twice a week? Daily vanilla almond milk lattes? Not as healthy as I thought. A bottle of Pinot Grigio on a Friday with popcorn? Okay, definitely piggy-backing on those hidden sugars.
Studies show that too much added sugar in starchy and processed foods can raise blood pressure, increase chronic inflammation, increase risk of cardiovascular disease, obesity, and diabetes. That's not to say that all sugars are all bad for us, but it's those secret, hidden, added sugars that are a health major problem.  
As we all know, having too much of a good thing may lead to not-so-good results. 
The Sugar Detox 101.
I was excited to start Further Food's 10-Day Sugar Detox Challenge because I knew I needed to get out of this rut and, from everything I've read, making a change starts with what we put into our bodies. 
Further Food is a long-time Elephant Journal partner, which is why we trust they know what they're talking about. The main goal for the 10 days is "to help you ditch sugar, curb cravings, and transform your health." 
I got a free E-book to go along with the challenge, which outlined foods to avoid and foods that were good to enjoy. Right from the outset, it felt less about eliminating and more about fueling your body with healthy foods that will satisfy you.
The book came with a food journal section, which I found particularly helpful as someone who reacts more to certain foods than others (and never knows what's actually the culprit). It helped me notice when I felt bloated, for example, or when I woke up with more energy than usual. I loved this part because I could then easily replicate my eating patterns and know what to avoid.
It also came with a shopping list and meal plan ideas for the 10 days. I felt supported and also excited about the week because here were a whole bunch of new recipes that were easy to make and full of nutritious ingredients.
As part of the Sugar Detox Challenge, I got one of their detox bundles—the Vegan Sugar Detox Bundle, which had Superfood Turmeric, Superfood Matcha, and Vegan Beauty. And oh my god, the Vegan Beauty, a natural, plant-based beauty booster, is my new (healthy) obsession. 
Vegan Beauty is Further Food's newest product. It's packed with anti-aging Vitamin C, E, Aloe Vera, and Tremella Mushroom. It's a great way for vegetarians or vegans to boost their natural production of collagen with premium, plant-based ingredients for radiant skin, hair, and nails.
Here's How it went Down:
I started every morning with a detox drink: Superfood Turmeric with warm lemon water. Then, I'd have a coffee with the Vegan Beauty and unsweetened almond milk. The Vegan Beauty is seriously so good—it's chocolatey and rich, so I didn't even need a sweetener! 
For breakfast, I followed the instructions in the E-book for how to make a healthy smoothie. This was a huge wake-up moment for me. 
Usually, I make a smoothie every morning, but I'd load it with banana, peanut butter, raw oats, seeds, spinach, protein powder, and even a little bit of avocado. What I thought was healthy was actually full of sugar and too much fat. Instead, the E-book outlines the five key smoothie ingredients for a fulfilling breakfast, and I played around with those combinations every day to keep it fun and interesting.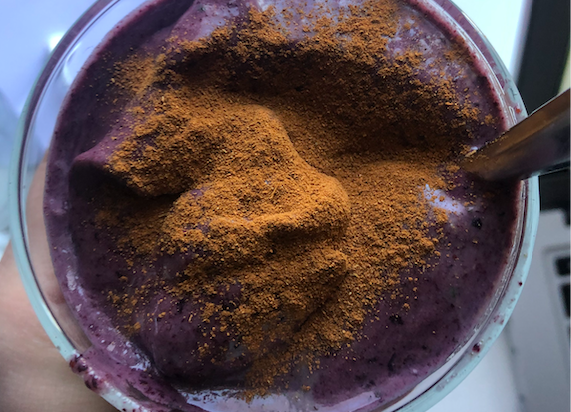 There are lots of delicious, sugar-free recipes in the E-book. So, I made a few of those throughout the week, and each were fast and easy-to-make. My favorite was the veggie burrito bowl, which I made extra of as a tasty stockpile to use throughout the week. 
Every day, I received an email from one of Further Foods health experts. The emails contained daily coaching videos, helpful tips, and blog posts on topics like sleep, intermittent fasting, and advice for dining out. 
I particularly liked the "Mind Hacks" email on reframing negative thoughts. The coaches seemed to read my mind as I was veering into self-criticism terrority right on that same day I got the email after having eaten a little more than I should the night before. It was helpful to know that a) I am not alone in my experience. And b) there is a way to deal with overeating and negative self-talk in a healthy way so we don't spiral. 
On day four or five of the challenge, I distinctly noticed that I woke up with a newfound energy. I felt lighter. Happier, even.
However, that same evening, my dad made a plate of hot, cheesy, ketchup-covered nachos, and for a split second, there was temptation. But then I realized that I didn't even crave it. I had reframed my thinking from: "Urg, I can't have that," to: "You know what, I don't want to have that because I know how it's going to make me feel, and it's not good." 
I will say that a tough part of the challenge was going alcohol-free. Especially during lockdown when there's nowhere to go in the evenings, I'd gotten into the habit of having a glass of wine (or two) while watching TV. I'd wanted to cut down for a while, so this felt like the perfect opportunity to do so. 
At the start of the challenge, I'll admit I was Googling "sugar-free cocktails," thinking I could find a workaround somehow (bad, I know), but by day five, like the nachos, I didn't even want to drink anyway. My skin was glowing, my bloat was down, and my parents even said I looked, "much more relaxed."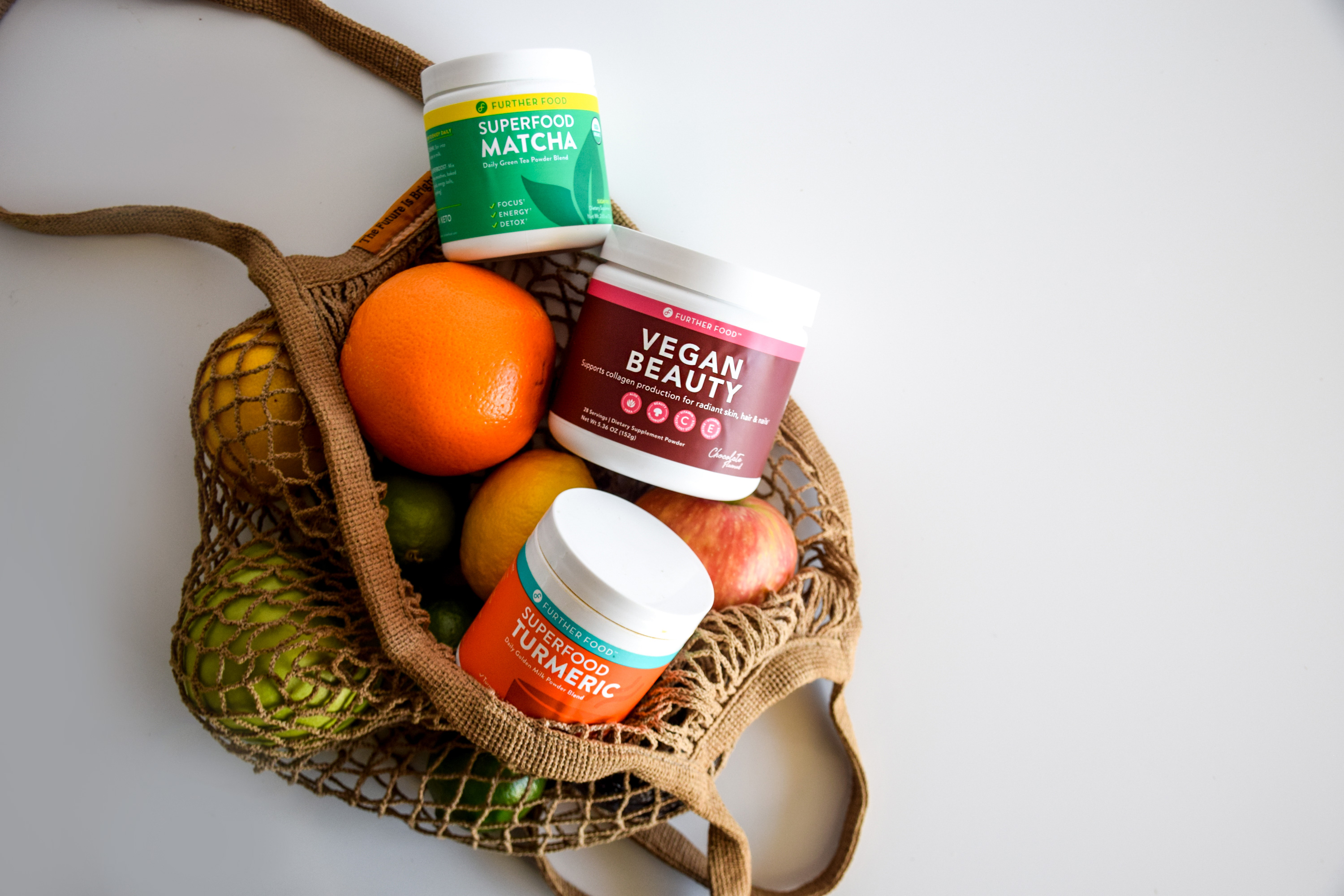 The Post-Challenge 80/20 Rule.
I don't believe we can change our lives in 10 days, but I believe we can kickstart that change to happen. By the end of the Sugar Detox Challenge, I didn't want it to end. And the thing is, it doesn't have to! 
Though I already knew this to some extent, I didn't realize how big an impact the right diet can have on our mental health and overall well-being. I realized that this could become a way of life; I didn't have to feel bloated, low energy, or moody anymore. It felt like this Sugar Detox Challenge was a catalyst for a change I knew I needed but didn't know how to start. 
That said, I don't think I could give up my pesto penne pasta nights forever. Which is why I love that Further Food's Sugar Detox advocate for an 80/20 lifestyle. Do things 80% of the time super well, and the other 20% of the time, indulge a little. It's all about balance.
Life is meant to be lived. But we can only truly live it if we're fueling our body with whole, healthy, low-sugar (and delicious) foods. 
~
Further Food's Sugar Detox Bundle
1. Superfood Turmeric
1/4
Organic anti-inflammatory turmeric boosted with 7 powerful superfoods and adaptogens. The perfect spice blend to amp up taste and nutrition in any food or drink recipe.
Shop here