~ Read part one here.
~
Before looking for a wedding venue, I find it fundamental that you know exactly what your wedding dream looks like.
Please know that I don't think of the "wedding of my dreams" as a physical, tangible, solid thing. When I talk about the "wedding of my dreams," I mean it in the most spiritual sense of the word.
It's a feeling more than a location, a dress, or a cake.
To my now-husband and me, nature is everything. But it wasn't always the case. We grew to love nature thanks to our somewhat accidental exposure to it. We are both actors who have had the blessing of being in contact with nature because our jobs have required so from time to time. So, we know firsthand that, in order to love something, you have to know it, and knowing and loving that something, you can't help but want to protect it.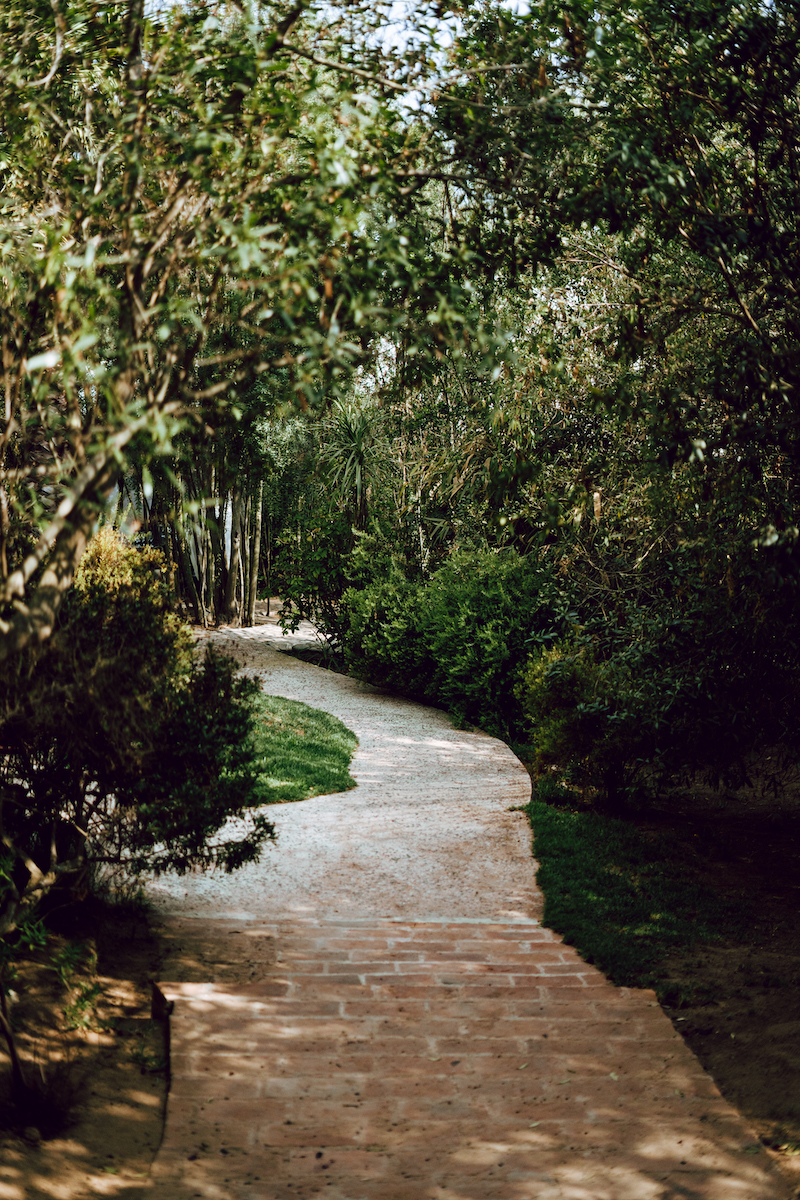 Nature needs love and protection more than ever. And since our love for nature made us change our lifestyle completely for Her, we wanted our guests to experience that sense of awe, love, and connection only nature provides.
I can't stress enough how important is to have that clear picture in your mind of what that "dream wedding" feels like. So, dream away. Close your eyes and picture how you want to feel that day. Don't be shy. Thinking about budgets and other limitations will, believe me, come later. Be bold!
To us, the wedding of our dreams felt freeing. The wedding of our dreams sounded like sharing laughs and jokes. Felt like hugging and laughing so much our stomachs and our cheeks hurt. It tasted salty and sweaty from so much dancing and moving around. It felt warm and breezy.
And if you pay close attention to the feelings (which I call our innate GPS), they will tell you exactly the kind of wedding you want.
And, clearly, our dream wedding was outdoors, surrounded by nature.
Now, after you've found what that wedding feels like and have a clear picture in your mind, make a list of things that are essential for the location of your wedding. I'm going to give you a list of things you can consider and another list of the things that were important for us.
Things you might want to consider:
>> Price of the venue. Set a budget for the whole event and give the venue a limit.
>> Accessibility. How close or far is to you and your guests, and how comfortable it is for guests with disabilities or older family members.
>> Environment. You might want to consider a place where everything is under control and protected from unexpected situations like too much heat or cold or even rain. Maybe a tent if it's outdoors.
>> All-inclusive versus different vendors. There are places that provide everything so you can relax and enjoy the day, and there are places that only provide the location but everything else, or most of the things, you have to bring yourself. That is a great option if you already know you want a specific band or entertainment, for example.
>> Allowed external vendors. This is something you might want to consider if you end up booking a place that offers most of the services. There are places that just won't allow external vendors and that might be a problem for some.
>> Time. Turns out there are venues that will, without a doubt, kick you out of your own wedding at a certain hour, no matter how awesome the party is still going.
Our priorities:
>> A place that was within our budget.
>> An outdoor location. Not only one part of the venue, but we wanted the whole thing to be outdoors.
>> Freedom. Freedom to choose is, to us, the most important value, and we needed freedom to stay as long as we wanted, to hire external vendors if we felt like it, and to do whatever we wanted of the whole event.
Since we live in Los Angeles, we started our venue search in California. We love the state; it's our home, and the options are limitless! You can find a stunning ballroom as easily as you can find the most breathtaking ranch. But, let's be honest, Los Angeles is crazy expensive, and we figured it out quickly.
The places we could afford were not even close to my dream wedding. They had tons of limitations. For example, we found a gorgeous place in front of the ocean, but they didn't allow you to even step on the sand—the whole thing had to happen inside the house, and that made no sense to us. And the ones we loved were incredibly out of our budget from the start, without even talking about food or music.
California became a big no very quickly. After all, we had our dream wedding in mind, and we were not going to settle for less than that feeling.
So, we decided to expand our horizons and look beyond the frontiers. After all, we are two Venezuelans who had to live through the diaspora of many generations fleeing the country looking for a way out of communism, which means we have family and friends in every corner of the world. We didn't really think that a destination wedding was going to be an actual option because of the money it would take to fly everybody there, plus all the difficulties that come from organizing a major event in a completely unfamiliar place.
But we were curious, and that's my next big piece of advice: be curious. Experience is the only way to know for sure what's possible and what's not. Ask around, ask for budgets, tell your story. There are always more possibilities than our rational mind can think of.
We ended up calling a place in Chile, where our two brothers live, that looked stunning in the pictures and felt pretty…free.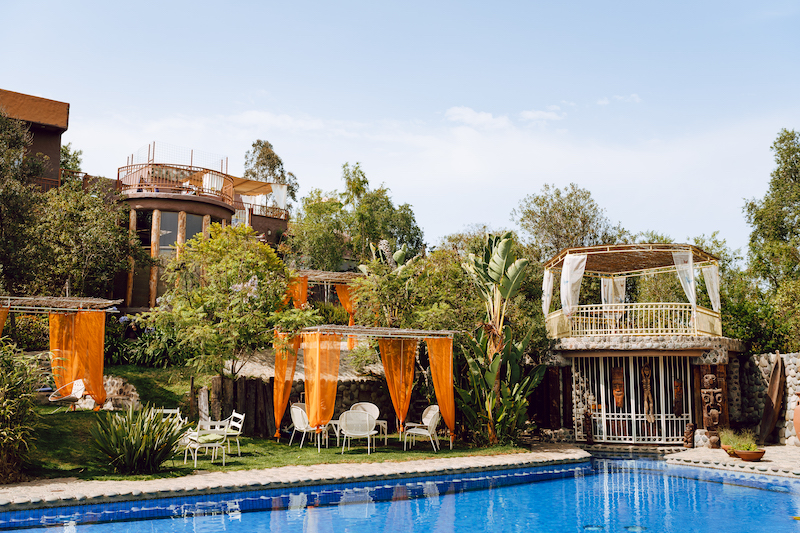 After a five-minute call with Fernanda, the manager, and owner, of her family business, we closed the deal and chose the closest date they had available, seven months into the future.
But, wait, taking our wedding to the south meant that we had to organize the whole thing, from afar, online, through a series of video calls. This was pre-Covid so we weren't really used to this whole online situation. We hadn't even been to the place!
What made us choose our venue we'd never been to and wouldn't be until the actual wedding day?
It. Was. Perfect. For us. 
The place is wide-open, out in the middle of nature! The ceremony area is protected by handmade branches, and it's in the middle of a tiny forest. I feel like Pachamama is blessing us into this new chapter of our lives. The dance floor is in an open area and full of light and surrounded by nothing but beautiful vistas of their vineyards.
It's stress-free! La Arbequina is what they call "all-inclusive" but open, which means that while you can bring in outside vendors, they offer everything. From music to decoration, to food, to all kinds of entertainment! That makes the whole process easier because we'd only talk and coordinate with one person and that, actually, made it cheaper!
The energy. Fernanda was incredibly excited and helpful. It felt like talking to one of my bridesmaids! For every problem, she offered a solution, and, more than that, she was full of ideas as if it was her own wedding. She knew I was Venezuelan after two seconds into the conversation because of my accent and offered a whole Venezuelan wedding menu in honor of our roots.
The vegan part of it all! When I asked if that same menu could be made vegan, she said, "We've never done a vegan wedding before, but our chef is vegan, and we will make you the most delicious vegan menu." (What?!)
Sustainability made easy. When I told her about how important sustainability was for us, she quickly jumped to tell me that absolutely everything in La Arbequina is upcycled. Every single chair, table, and tent was found in the trash, recovered, and brought back to life in the most colorful and creative way!
They compost all their organic waste.
They grow their own organic food and are their own biodynamic wine.
It's a 13-hour party!!!
I fell in love with Fernanda, and her business, right away.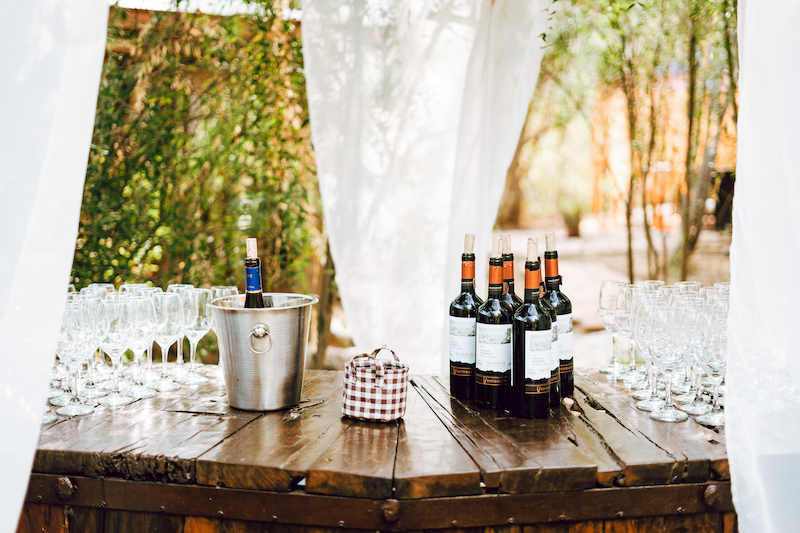 Trust.
There will be so many people filled with good intentions who will tell you what you should be doing with your wedding. Listen, stay open, but know that you and your partner are the only ones who know exactly what that wedding of your dreams feels like.
PS, Christian and I considered eloping so many times, and we still think it's a great idea! You could save all the money you have for your wedding on creating memories on a beautiful and private ceremony followed by your honeymoon.
Marriage is such a wild ride—such an important commitment we are making with our partner and our partner only—that I find eloping to be pretty coherent and aligned with what that next chapter represents.
A week ago, I got a cute letter in my mail, from a friend of mine and her now-husband letting us know that "Love is patient…" but they are not! It was a cute little card with a picture of them on a beach somewhere, looking as happy as they can be, letting us know that they decided to elope. Seeing those happy faces was all I could ask for.
At the end of the day, the people who truly love you will be happy with whatever it is you decide to do, as long as it makes you happy.
Stay tuned for the next article where I'll share all the details on our fully vegan menu!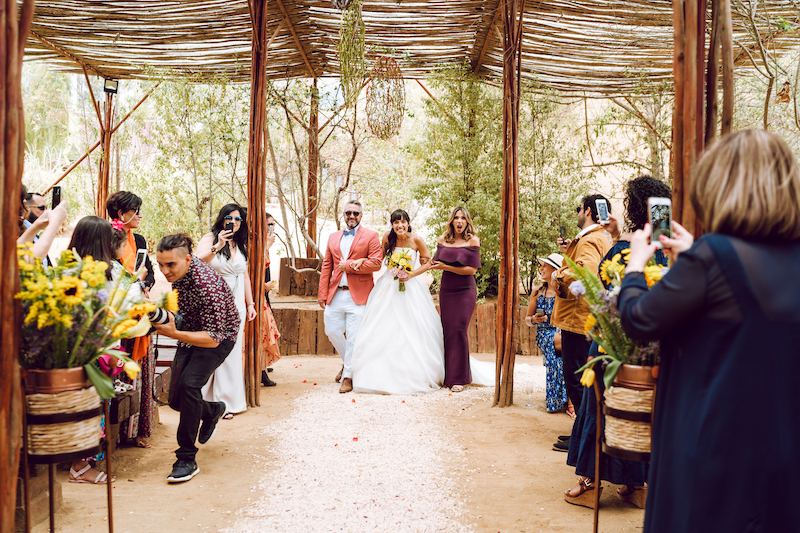 *All photos by direct permission of the author.
~