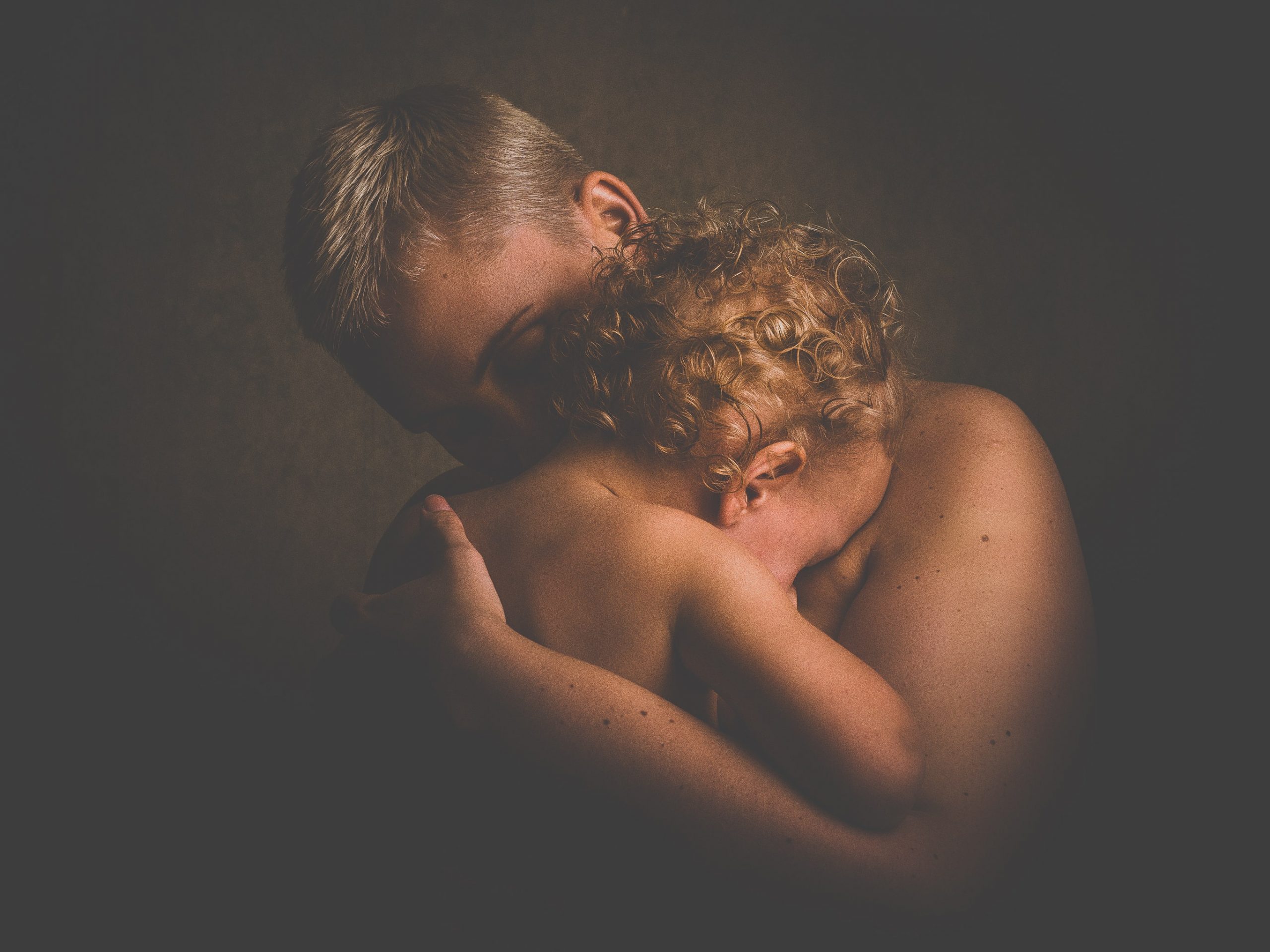 Growing up, I often experienced being likened to my mother. After all, the apple does not fall far from the tree.
I have her eyes, her nose, her laugh, and plenty of her ambition.
But the similarities don't stop there.
Throughout my teenage years and the better part of my twenties, I traveled through life unconsciously living out my mother's pain, fear, and sadness. Her obedience, politeness, inexorable acceptance of all that is, and never questioning the status quo. The faces were different, but the stories were the same.
My mum was a stay-at-home mum for the majority of her lifetime, but her ideals and values stayed with me as I embarked on journeys that she had only taken in her dreams.
It saddens me to reminisce that I was a slave to the traditional concept of work and stuck on the hamster wheel. Society told me that work was about getting higher, further, and faster. Except that, I didn't want that and I never did—at least not in the traditional sense.
I moved laterally from company to company in an effort to escape, find something different—something accepting of me, something that made me feel whole. Despite this effort, my actions at work did not display what I wanted. I was too afraid. If I was given a task at work, I simply did it. I didn't dare question authority or the traditional way of doing things.
Interviews, presentations, and offering new ideas all came with insecurities—my mother's insecurities about failing and being judged. I had to present a "perfect me" in order to succeed. Society's version of "perfect," and one that met the status quo, just like my mum did.
My relationships were not far from my experiences on the hamster wheel. I was good at letting things slide and compromising my needs. It was difficult to have a conversation about how I felt or what I needed because I didn't think it mattered.
I learned, through my counseling studies, that people often attract the same bad habits in others that they have within themselves. It is our comfort zone. Even when I knew deeply that a relationship was not healthy for me, I would convince myself to look at the positives, until I couldn't anymore.
Needless to say, I overlooked plenty of red flags and learned some hard lessons along the way. Looking back, I don't think I loved myself much at all. I was replaying my mother's pain, fears, and sadness—unconsciously.
They say it takes a significant moment in our lives to wake up from our slumber to our reality. This is when we create conscious change.
Unfortunately for me, this moment did not arrive until my mother had passed away. I must admit that there was always a niggling feeling that I wasn't on my path—that my life did not feel authentic. I usually felt robotic—going through the motions and never feeling content. I would wake up each morning feeling the same unexplained lethargy and heaviness.
It was getting harder to keep up with the hamster wheel. It was going faster than I could run and I was exhausted. I couldn't walk away from it. What would people think? In hindsight, who cares what people think? I am people too! If I could go back, I would tell myself, "Your care about yourself matters more than what anyone else thinks."
I had tried different industries, roles, and locations. I have gone back to university, done short courses, tried contracting, casual work, working full-time and part-time, and hired a coach. But it all wasn't enough.
My relationships were no better. As I ended one unfulfilling relationship, another would follow. I started to wonder if it was me. Was I the problem? Perhaps being with someone was better than being with no one.
One day, as I was walking home from a day on the hamster wheel, I came across a large billboard atop a building that read, "Bikram Yoga." Curiosity got the best of me as I wandered inside.
The smell of sweat and stinky socks floated into my nostrils. "Can I have your name?" said the bubbly yogi behind the reception desk. I muttered, "Fouz—F-O-U-Z, but I pronounce it 'Foiz,' like Louise with an 'F'."
I was barely paying attention. My eyes were fixated on a large poster of "OM." It had colorful, squiggly lines all around it, and it reminded me of my neighbours' Diwali and Holi artwork from when I was a child.
As fate would have it, the yoga studio had a special offer running for their yoga classes—two weeks unlimited yoga for a few cups of coffee. Done. I quickly purchased the voucher on my phone and sprinted to Target down the street for a pair of tights and singlet. This was going to be the start of my spiritual journey.
The change started small.
First, came movement as I began to practice Bikram yoga. The routine of 26 postures felt natural, and to be able to do the same thing over and over again gave me a familiar sense of safety. I learned it quickly and worked to perfect the art.
My teacher was stern. She would watch me intently as I moved from one posture to another, and slowed me down with a mere flick of her hand when I moved too quickly. My movements became deliberate and strong under her watchful eyes.
On the surface, I had a new hobby but the transformation was being triggered deep within. I made time for Bikram yoga, prioritizing it over all other extracurricular activities in my life.
At the beginning of each class, my teacher would say, "enjoy your practice." This became my mantra before starting anything new. As my fingers settled onto the keyboard to begin typing this article, I heard her voice in my mind, "enjoy your practice." It reminds me that my practice—any practice, whether it is doing the dishes or reading a book, is mine and it is holy. I am here, now. In this practice.
Second, came silence. As I lay in savasana, or Corpse pose, my mind became quiet. It was a strange, cleansing sensation. The parts of me that were not serving me died during those moments, and I felt them slip away into the ground beneath me.
With my heart pounding and slowing down after a strong practice, memories of my mother floated in the ether above me. Sometimes, I would hear her voice as she told me how great I was doing, or that she was right there with me.
I subconsciously filled the space created in savasana with thoughts, values, and activities that brought me peace while learning about mindfulness and meditation, and nurturing the silence within me.
It is my goal in life to attend a vipassana meditation retreat. To be amongst others but in complete silence. To simply be amongst their vibes would be a purifying experience.
Third, came practice. I continued my journey with Bikram yoga and, eventually, ventured into vinyasa and trained to become a yoga teacher. I journeyed from being in a routine and predictable movement to a dance of flow.
It spilled into my life as I learned to trust my body while being in a flow and, by extension, to trust the flow of life. Changing careers and relationships were no longer a source of guilt. I became free to choose my highest good over what no longer serves me.
Over the course of my practice, I came to realise that whilst my mum was my ultimate cheerleader, I needed to forgive her in order to fully heal. Through each practice, I forgave her for the pain, fear, and sadness she had subconsciously imparted on me. This didn't mean that I didn't love her anymore or that I wasn't grateful. It meant that I was ready to fly on my own.
I am consciously aware that my story is not unique—many of us carry the pain, fear, and sadness of our parents. The "aha" moments are sewn within the fabrics of our lives. They are within our sadness, pain, fear, and, even, happiness and joy. It is our work to become wholly ourselves outside of the shadows of our parents.
As I continue my practice, I often find myself reflecting upon these three powerful questions:
>> If there was nothing holding me back, where would I be right now?
>> Who do I need to forgive?
>> Of all the baggage I am carrying, what can I put down?
Transformation is a slow and conscious movement. Let's lean into it.