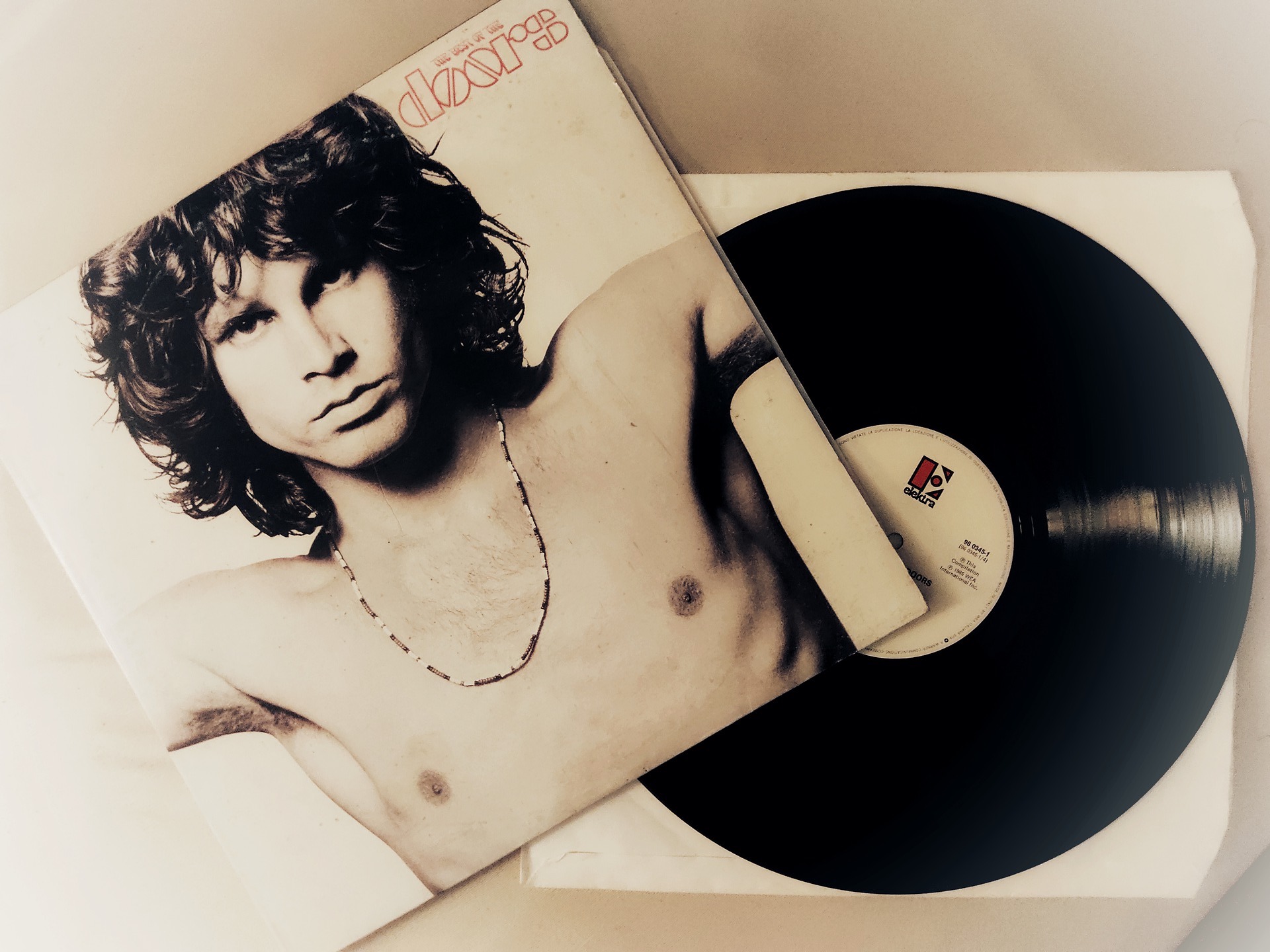 Even on the 50th anniversary of his death (July 3rd, 2021), crowds gathered at Jim Morrison's tomb in Paris's Père Lachaise cemetery in the pouring rain to pay homage to him. 
As most people are aware, Morrison was a presence that shows up on Earth once every 100 years or so, burns like a supernova, and flickers out in youth. Like so many other legendary rock stars (Janis Joplin, Jimi Hendrix, Kurt Cobain, and Brian Jones), he is part of the elusive 27 club—all having died at that young age. Jim Morrison stands apart from the rest, though.
As a teen, he read everything from Neitzsche to Arthur Rimbaud to Plutarch to Molière—voraciously. By the time he was in high school, his tastes were so obscure that his senior year English teacher asked a colleague who was headed to the Library of Congress to check if the books Morrison was reporting on actually existed. They were 16th and 17th-century books on demonology—and yes, they existed.
By the time The Doors came into prominence as a band in 1967, Morrison was the most charismatic rock god in the world. The mix of his Adonis-like looks, his intellect, and his stage presence put him in a league by himself.
This all came crashing to an end in Paris on July 3rd, 1971. His death was one of the most mythologized stories of rock history. Even when I was in high school in the late 80s, people still argued over whether it was a heart attack—as reported—an overdose or an elaborate ruse. Some believed he was hiding out in an obscure part of Africa, away from the limelight. Some thought he was murdered by the CIA. The fact that France did not require an autopsy just added to the mystery.
But how he died is not really as important as how he lived—the legacy he left behind. The ubiquitous biography of Morrison by Jerry Hopkins, No One Here Gets Out Alive, was on the bookshelf of every self-respecting teenager for more than a decade. More than anything else, the book led the more curious to authors and poets they would never have known and myself and many others to pursue an education in literature. The importance of that contribution can't be overstated.
Here are 10 of the most influential quotes from one of the most quotable rock stars of our time:
1. "Listen, real poetry doesn't say anything; it just ticks off the possibilities. Opens all doors. You can walk through any one that suits you."
2. "I've noticed that when people are joking, they're usually dead serious, and when they're serious, they're usually pretty funny."
3. "Death makes angels of us all and gives us wings where we had shoulders smooth as ravens claws."
4. "When others demand that we become the people they want us to be, they force us to destroy the person we really are. It's a subtle kind of murder…the most loving parents and relatives commit this murder with smiles on their faces."
5. "We fear violence less than our own feelings. Personal, private, solitary pain is more terrifying than what anyone else can inflict."
6. "Blake said that the body was the soul's prison unless the five senses are fully developed and open. He considered the senses the 'windows of the soul.' When sex involves all the senses intensely, it can be like a mystical experience."
7. "Let's swim to the moon, let's climb through the tide, celebrate the evening that the city sleeps to hide."
8. "Before you slip into unconsciousness, I'd like to have another kiss, another flashing chance at bliss, another kiss, another kiss."
9. "Once you make peace with authority, you become an authority."
10. "Some of my worst mistakes of my life have been haircuts."