View this post on Instagram
It's the end of February, and with that, Black History Month wraps up in the United States.
The country chooses the shortest month of the year to "celebrate" one of its most oppressed peoples, so for me, it's a time of year that is both exciting and infuriating.
In February, I get more reposts on my articles, my workshops, and all my work. All of a sudden, my social media gets a slight increase in visibility, orchestrated by the infamous algorithms that keep my content hidden the remaining 11 months of the year.
All of a sudden, studios are looking to hire me, sometimes not even knowing much about my work and what I have to offer. They're just needing to fill an obvious void in their staff that becomes apparent in February.
Instagram and TikTok are filled with images of Black people doing all sorts of activities just to pretend that their company, too, is "diverse and inclusive."
It is thanks to all these BHM campaigns, however, that I have discovered some of the most incredible Black yoga teachers, wellness practitioners, and healers who bring diversity, inclusivity, and a new perspective into the wellness world.
They are the ones doing more of the walk and less of the talk. Showing up to social media in a way that is authentic and personable, with true intent to connect and create community and lift each other up.
Although the list would be vast and beautiful, here are some of my favorite Black teachers, healers, and wellness practitioners who are worth a follow.
1. Faith Hunter (Spiritually Fly)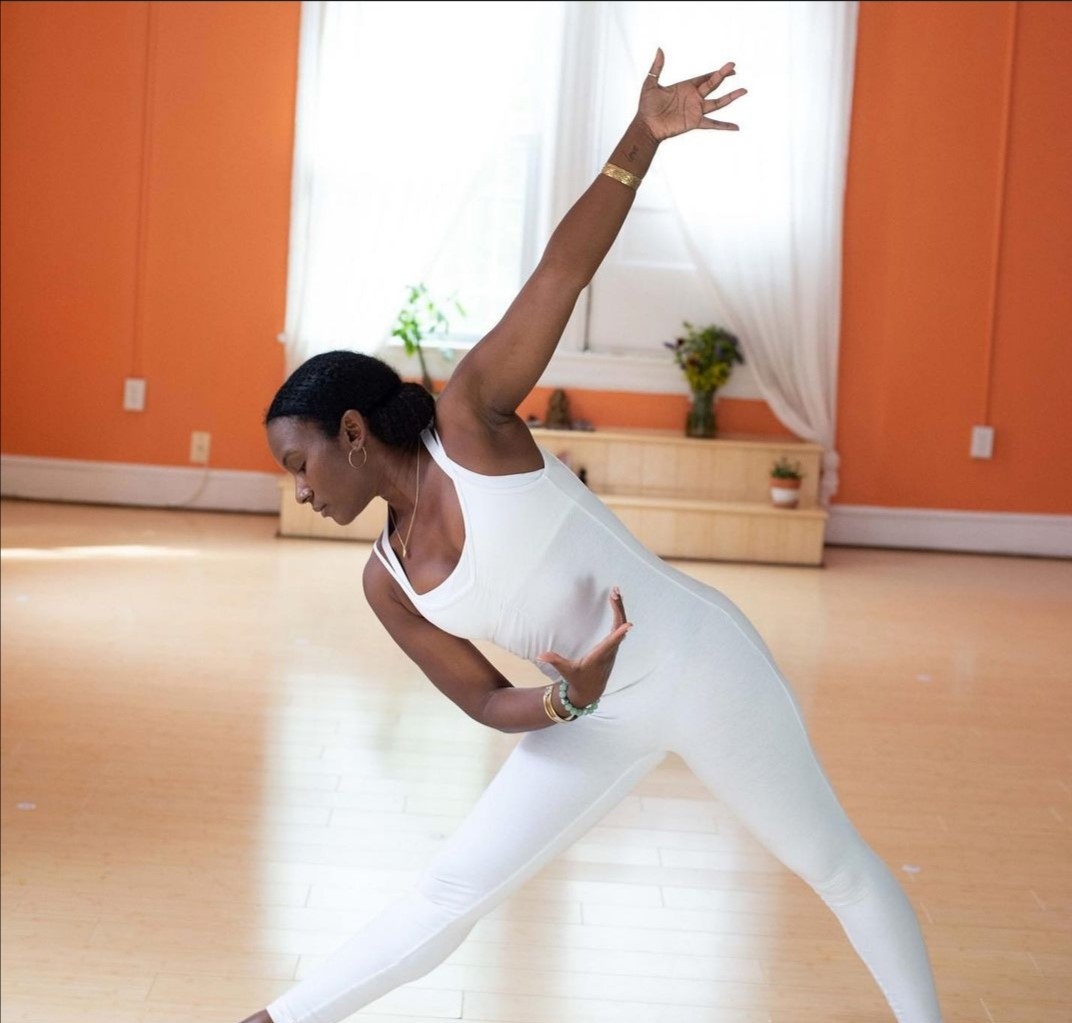 Faith Hunter was the first Black yoga teacher with whom I had the pleasure to practice many years ago through the streaming platform of Ekhart Yoga.
What I love most about her classes is her incredible ability to get me in my body, and to learn to feel good. With her background in dance and performing arts, Faith is one of those teachers who truly knows how to guide students into a deep meditative state, whether in movement or stillness.
I always dreamed I would get to go to one of her classes in person at her studio in Washington DC, but, unfortunately, it was another casualty of the pandemic.
She now teaches workshops, classes, and retreats that are transformative and unique and has recently published Spiritually Fly: Wisdom, Meditations, and Yoga to Elevate Your Soul, where she dives deep into the tools and methods that she has used to live a life of purpose.
She has also launched Elevate, a virtual wellness space devoted to health, growth, and healing.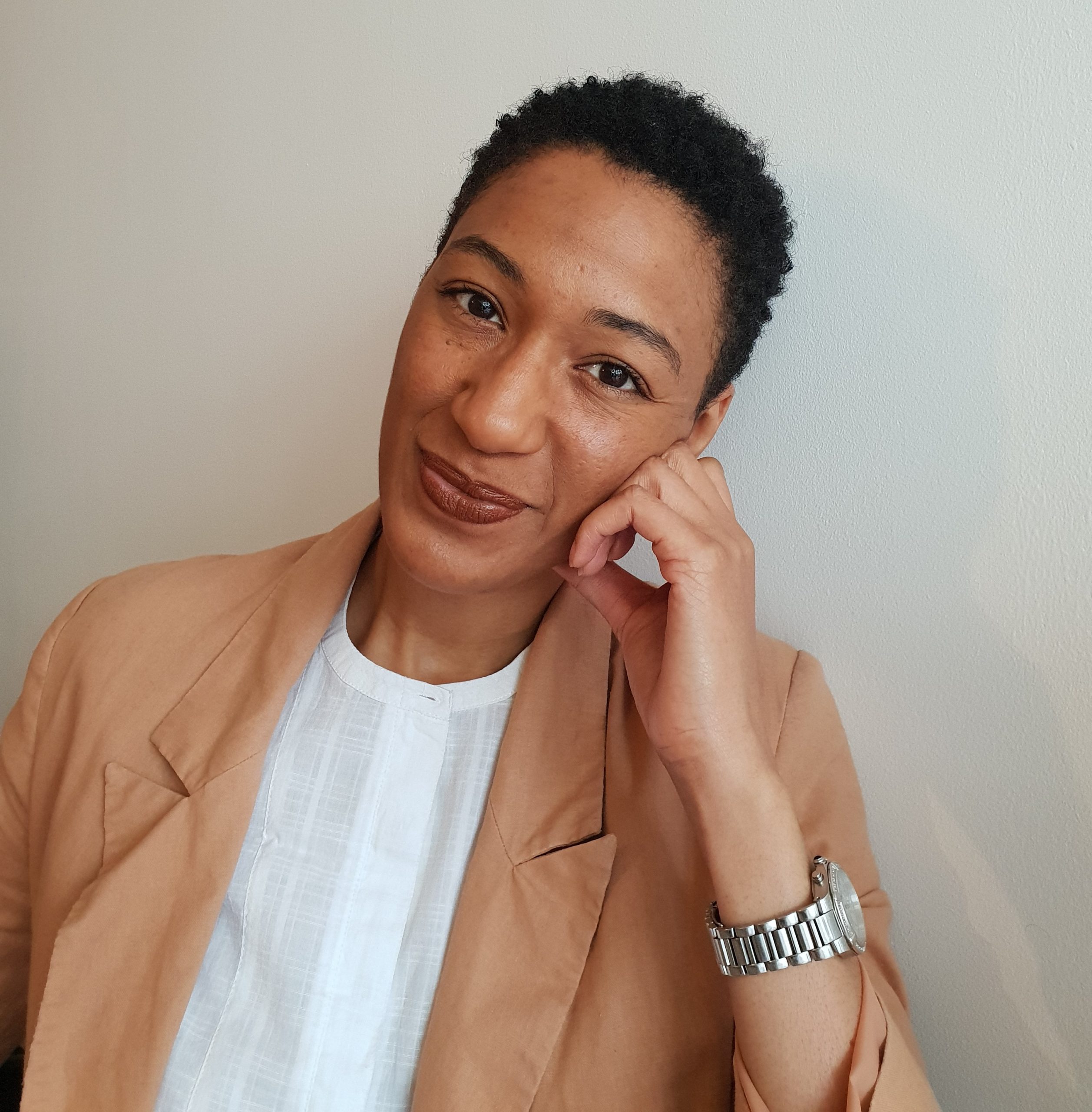 If like myself, you struggle to manage your finances and sometimes avoid looking at your account or your debt because it's daunting, you should definitely give Krystle a follow.
Although not a "wellness professional" per se, she is one of the coolest people I have ever met.
Krystle is a Financial Consultant and Founder from the United Kingdom on a mission to humanise finances. She has a holistic approach on how to manage money better in a way that is lighthearted and comprehensive and has great online content, both paid and free, in her social networks that can truly help you get your sh*t a bit more together with some honesty and a few tweaks.
With Krystle, you will learn (and unlearn) about your financial health and habits and develop new techniques to readjust and find financial freedom.
She has taught me to diversify my income streams, both active and passive, so I can move through my life in a way that is more sustainable and less stressful.
She has encouraged me to transform several hobbies into income streams and is always learning more, so she can share more. If that's not a wellness professional, I don't know what is.
Krystle recently wrote an incredible article titled Financial Minimalism, of which I apply certain principles to further simplify my life.
3. Kim Fisher (Brown Girls Meditate)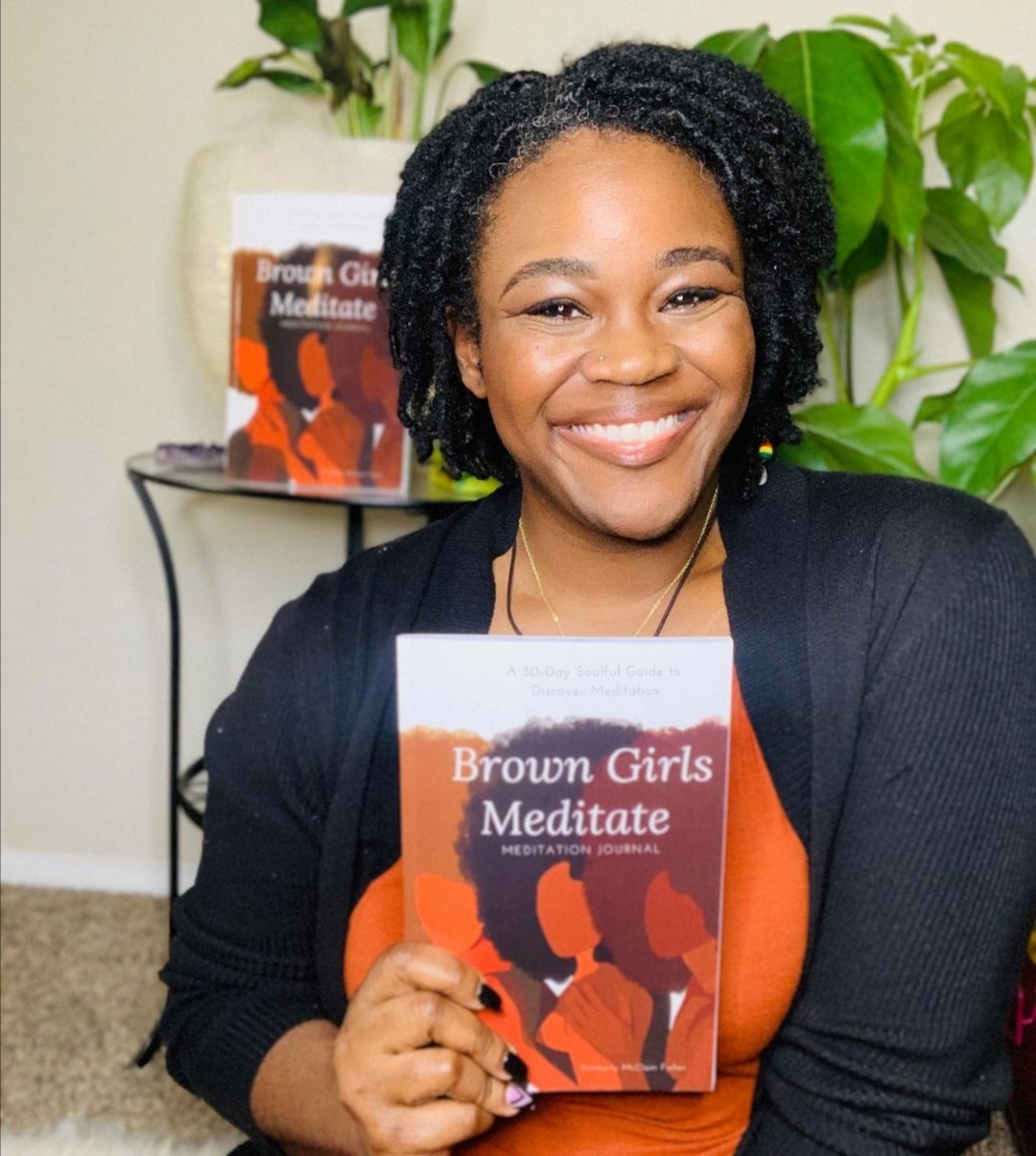 For those who identify as women of colour and are interested in starting a meditation practice, check out Kim and her platform, Brown Girls Meditate.
When it comes to meditation and wellness, a lot of Black folks feel left out, especially womxn. Whether it is because of the lack of resources or access, or simply the ingrained belief that Black folks do not belong in certain spaces, womxn of colour are often unaware of the benefits of meditating, let alone how to get started in a space that feels safe.
Kim, a certified mindfulness teacher, founded Brown Girls Meditate to provide tools for womxn who identify as BIPOC to take charge of their mental health in a simple yet effective way through the practice of meditation.
Her reels, meditations, and teachings are always heartfelt and inspiring while staying real and authentic. In all her offerings, she encourages self-discovery and personal development, and her grounded, velvety voice is a great companion for meditation.
Check out her new guided meditation journal with a four-week intro to meditation practice to support womxn of colour in starting to prioritize their health and wellness through mediation in a safe space.
4. Angie Franklin (AfroYoga by Angie)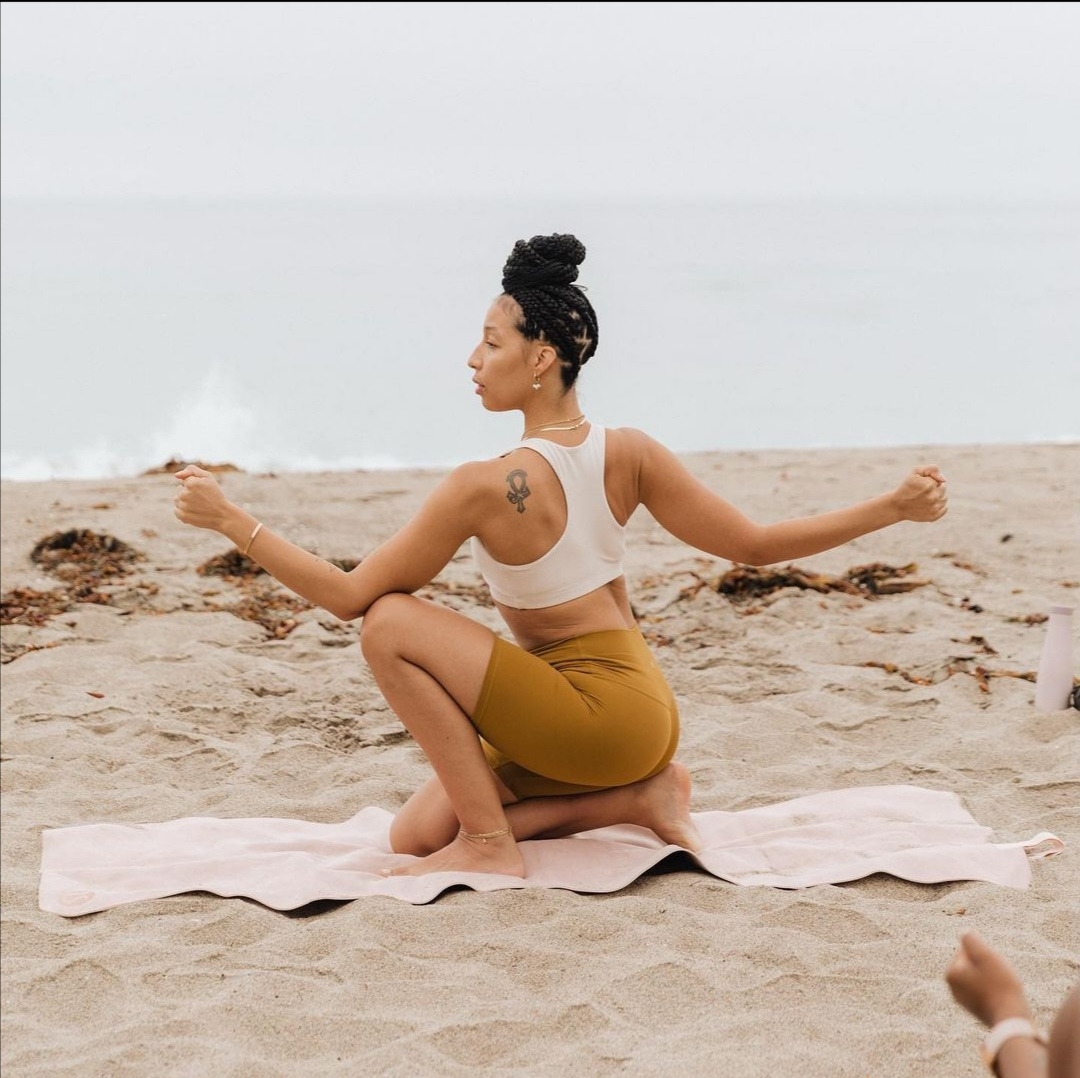 Angie is a force to reckon with (she is a double Aquarius if that doesn't say it all…). She is a Vinyasa and Kemetic yoga and meditation teacher, a wellness entrepreneur coach, and a natural community builder.
If you're a practitioner or a teacher looking to dive deeper into yoga and self-exploration, letting go of the "industries' standards" and developing your own, Angie's offerings will rock your world.
I had the pleasure to experience her work and learn from her when she was a guest speaker at the Embody Inclusivity training that I took in 2020. Her unique perspective on how to grow and develop my brand and my offerings still reflects in the work that I do today. Angie expanded my perspective of what was possible as a yoga, meditation, and wellness teacher through a lens that intersects wellness with social justice.
She is the founder of AfroYoga, a Kemetic-based yoga style that encourages people of colour to reclaim ancient wisdom. She hosts classes (including weekly donation ones), workshops, and retreats and has an upcoming seven-day black yoga challenge with the purpose of bringing Kemetic Yoga and its benefits to more folks.
5. Trish Curling (Ani O Yoga)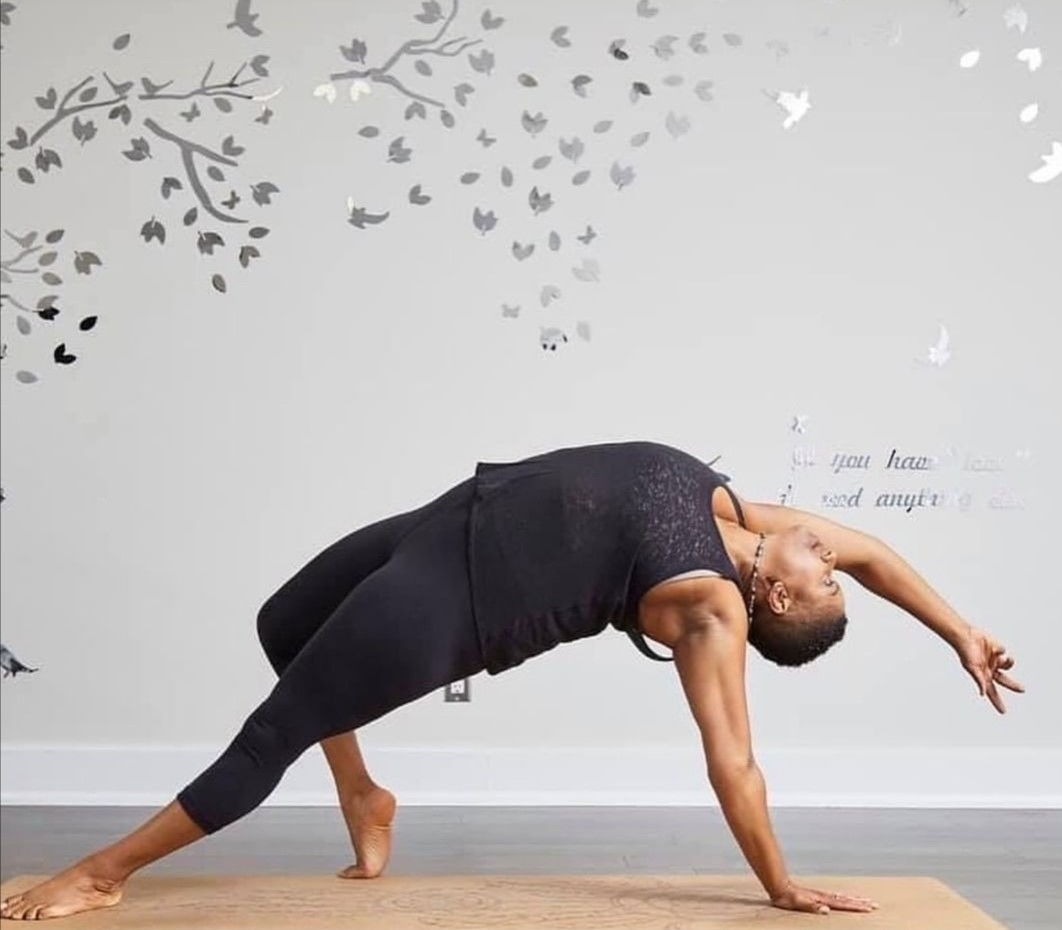 Now, If you're in for some fun reels and loads of yoga alignment ideas and suggestions, you should check out Trish.
We often take ourselves too seriously, and I am a believer in adding tons of fun to the practice when it is relevant to do so.
A fellow Black Yoga Society teacher, Trish shares thorough insights on yoga asana, adjustments, and alignment while always keeping it light with a great sense of humour, just the way I like it!
She has been in the fitness training industry for almost 20 years, and her journey, expertise, and personality shine through every post and every class she teaches.
What I love most about Trish is her great online presence and brand, offering free education through her Instagram, free videos in her YouTube channel, as well as streaming classes on renowned platforms like Yoga International.
There are many extraordinary and inspiring Black yoga teachers, wellness practitioners, and other creators all over social media, yet I find it extremely important to not only follow accounts with large followings, big names, and big egos I choose to only follow and engage with content, creators, and teachers who add value to my experience of life. Those humans whom I want to root for, work with, and lift up, whether I know them or not.
Teachers and creators who have a mission and a purpose to improve the collective by making yoga, meditation, and wellness more accessible. To those who truly walk their walk and show up authentically for themselves and for those who choose to follow and learn from them.
Black people have so much to add to the conversation of yoga and wellness, and I hope that in this list, you'll find at least one with whom you resonate.