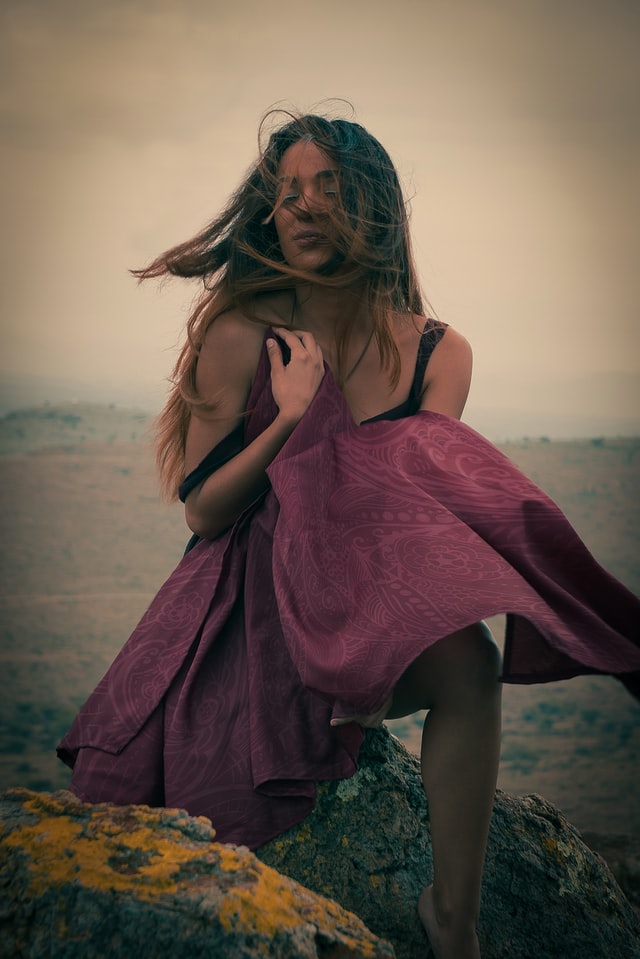 There is a part of us that knows the way.
It goes ahead. It finds the trail and marks it for our conscious minds to recognize.
This part of us is restless and wild. It cannot be tamed or conditioned or made compliant. It is always sniffing under bushes and feeling the direction of the breeze. This part of us knows what phase the moon is in and how to sense the coming storms.
This wild self is connected to Life. It knows this body is mortal and that there are dangers. It also knows that it is part of the infinite and connected to all things. Seeds of this wild self live in every cell of the body. For most of us, these seeds lie dormant and make their life in our dreams and fantasies.
Life and the wild self work in tandem to lead us back to our wholeness. When we learn how to listen, how to see in the dark, how to find the bread-crumb trail that is left for us, everything begins to change. As we listen more and begin to move in our authenticity and power, the seeds of the wild self are watered and nurtured. Our awakening gains speed and our wildness becomes more restless and less tolerant of living in captivity. Confinement becomes uncomfortable, even torturous. The pain of remaining small and closed becomes unbearable, and we have little choice but to bloom.
As the wild self breaks free, many things must fall away. All of the systems and structures that have held our persona of success and achievement give away and crumble. The body often becomes frail or appears to betray us in some way. All of the comfortable certainty that the persona once felt is replaced with the raw and immediate instincts of the wild self. All that matters is what is true in this moment. What scent is on the breeze? What fire is burning in the belly?
The process of allowing our conditioning to fall away and connecting to this deeply alive part of the self is painful, confusing, and a. The experience is most often one of exile. Just yesterday, it seems, we were a part of this world. We worked, raised our kids, maintained a relationship that seemed good enough, achieved the praise and salary that we decided were due to us.
Suddenly, we are cast out of the world and we sit on the fringe looking in. How can all of these people walk around half asleep? Don't they hear what they are saying? Don't they see how they are behaving?
In Chinese medicine, anger is the energy of the seed breaking open. As we break out of our ancient patterns of conditioning and awaken to our wild and true self, there is naturally a period of anger. I have come to see that this energy propels us forward as we rebuild the self.
This anger is a force of escape velocity, taking us out of the orbit of our old patterns. It is self-protective, cathartic, and part of reclaiming the wholeness that we have given away to the authority of others for so long. Allowing this anger to inform our decisions and shape our developing self is helpful. Paying attention to the anger rising, we notice that there is a raw and vulnerable place in us that is in danger. An old pattern is threatening to emerge. A place where we have given too much away is asking to be refilled. A relationship that does not honor our freedom and sovereignty needs to end. The anger informs us.
Anger only becomes dangerous when we link it to power. Anger is not powerful on its own. Being angry and acting out of anger does not heal the self. Being with the anger, hearing its message, and honoring the wisdom of this message is using anger for transformation. This has been a hard lesson in my life.
As we honor the emerging self and ensure that the wildness is protected, the wild self begins to trust us and the anger naturally falls away. The urgency to be heard and seen soften. Our wild self begins to trust us again and partner with us to create a life that is authentic and true and radiates the beauty and unique potential that was gifted to us at birth.
There is a massive awakening of the Wild Heart of the Earth at this time, and we are feeling this awakening in our own lives.
If you find yourself in this process, of learning to ride the tiger of your divine nature, please know that this path has been trodden since the beginning of time.
You are not alone.
~