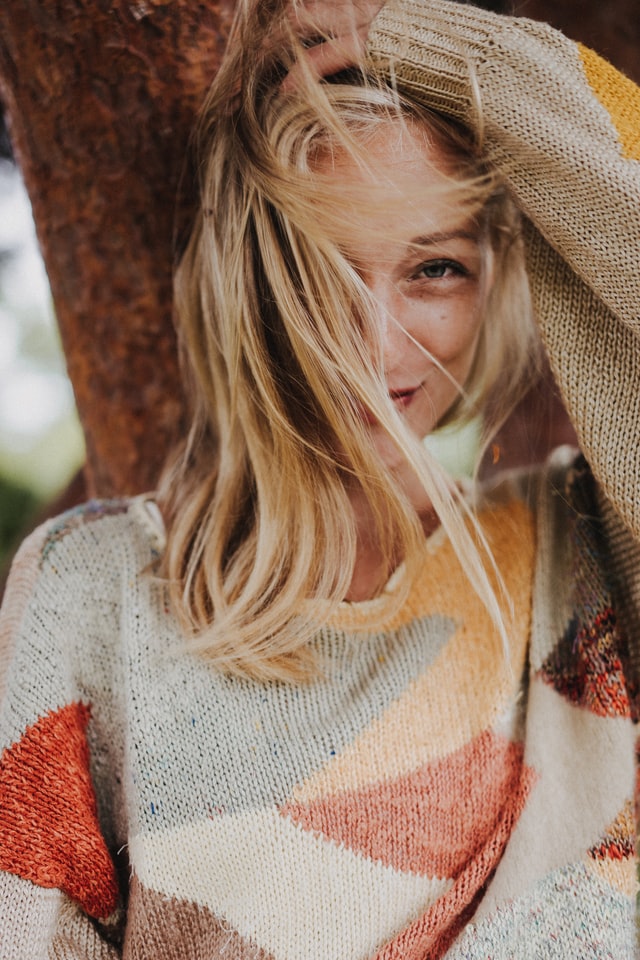 An Intro to Human Design
While the last couple of years have been quite a challenging time for many, they have also been an illuminating time and a powerful catalyst for change.
The Great Resignation, or the Big Quit as some refer to it, has been a noteworthy occurrence. In this trend, we have seen a mass amount of individuals awakening to a deep level of dissatisfaction in their jobs and deciding to resign.
Check out these statistics from Wikipedia: ​​
According to Microsoft's 2021 Work Trend Index, more than 40 percent of the global workforce were considering quitting their job in 2021.[58] According to a PricewaterhouseCoopers survey conducted in early August 2021, 65 percent of employees said they were looking for a new job and 88 percent of executives said their company was experiencing higher turnover than normal.[59]
So why is it that in this global era of pause and reevaluation, so many individuals are wanting to quit their day jobs?
While other factors play a role, such as wages staying the same while cost of living increases, and health and safety concerns amidst a pandemic, we believe there is a deeper, more soul-stirring cause beneath the surface: a desire for more authenticity and purpose that we are not accessing within the current work structure.
As a collective, humanity is awakening. More and more individuals are feeling called to live life more consciously, and in that process are feeling ready to shed the role they have had to fit themselves into for 40 hours a week at their workplace and begin to align with their true self.
The truth is, human beings are not meant to fit into a standard, one-size-fits-all work force. Every single individual on this planet has a unique set of gifts they are here to share with the world in a completely different way than anyone else. Gone are the days when people felt satisfied forgoing their uniqueness and creative problem-solving abilities to work for a massive industrial corporation that doesn't align with their personal values or mission.
If this is sounding like something you have been experiencing, we invite you into the world of a life-changing system called Human Design. Some refer to it as "The New Astrology" or "The science of the aura." Human Design combines ancient and modern sciences. It uses your birth information and then synthesizes modern science with wisdom from the Chinese I-Ching, Western Astrology, Hindu Chakra System, and the Kabbalah Tree of Life. It is a system that uses your birth details to generate a detailed blueprint of how your unique energetic body is designed, what your unique set of gifts are, and how you're here to share them with others. The core message of this system is that we have the most love for ourselves and the world when we are living our purpose.
Human Design can give you support on seeing if your career is aligned for you or not, and it gives you the tools you need to become more authentic, develop trust in your own body wisdom, and help you become your own authority on how to navigate any changes or transitions you want to make.
We invite you to look up your Human Design Chart on our website and see what your chart says next to the category "Type."
Through the lens of Human Design, every person falls into one of the five different energy types: Manifestor, Generator, Manifesting Generator, Projector, and Reflector. These energy types describe how your energetic body (aura) is designed to function and the key role you are here to play with the way your aura exchanges energy with the world around you.
While your chart gets specific about the exact energetic gifts you have and offers a strategy you can apply to help you share them with more ease, your energy type points to an overarching purpose you have in the way you are meant to affect others.
1. Manifestors (less than 10 percent of the population) are here to impact and inspire others to make change or start something new.
It's crucial that Manifestors have a job that allows them the freedom to work on what they personally feel called to work on at their own pace. They are not designed to work on a consistent schedule that someone else created, and doing so can cause major misalignment and anger in their lives.
2. Generators (more than 30 percent of the population) are here to use their ample creative energy to create, work on, or build what they love.
When Generators are doing work that they absolutely love, they can truly become masters of their craft with a seemingly endless amount of energy to share, and such a powerful force of inspiration to those around them. However, when they are doing work that they are not lit up by, they become frustrated and burn out.
3. Manifesting Generators (more than 30 percent of the population) are here to inspire others as they use their ample creative energy to create, work on, or build what they love in a diverse and varied fashion.
Manifesting Generators are talented in a variety of ways and passionate about many different interests. It's important that their work reflects that and is not monotonous. In order for a career to be aligned for them, they need to have variety and room to multitask, work efficiently, and pivot when they get bored. If they are in a career that doesn't offer them this freedom, their powerful source of energy can feel stifled or bottled up in their being, causing anger and frustration.
4. Projectors (less than 20 percent of the population) are here to guide the energy use of others toward more efficiency and authenticity.
They do not create a consistent amount of energy to work on things and operate best when working on tasks that expend energy for only 2-4 hours a day. They make incredible managers, consultants, and coaches because these positions allow them to spend less energy on doing and building and more focus on sharing their advice and using their special gift for seeing people and efficiency gains. If these individuals are working in a position where they feel unheard, unappreciated, and/or overworked, that job will cause bitterness and burn out.
5. Reflectors (only 1 percent of the population) are here to empathetically feel the people around them to gauge the overall well-being of their environment.
Because these individuals take in and reflect the energy of the people around them, the quality of their own life is reflective of the qualities of their work environment. They can get charged up by the environment they work in or drained by it. It is crucial that they enjoy spending time in the environment they work in, and of course, if their work environment feels toxic in any way, it's going to have a negative impact on their well-being and cause misalignment and major disappointment in their lives.
The good news about this Great Resignation is that, while it can be uncomfortable to see the places in our lives that are no longer aligned for us, it is also an incredible opportunity to begin to make changes. Imagine a world where people feel excited about showing up to work because the way in which they're doing so is fueled by their soul's purpose. Imagine a world where every individual has the tools they need to spread abundance and make things better in the special way that only they can. We believe that this is the world we are co-creating at this moment in time, and Human Design is a powerful tool that is here to support us all in doing so.
This article only scratches the surface of what you can discover with this system to understand how to become your own authority in your life. To dive in further, head to our website to explore our podcast, video classes, personalized chart breakdowns, and even Human Design trainings.
Your full potential is waiting for you—are you ready?
~