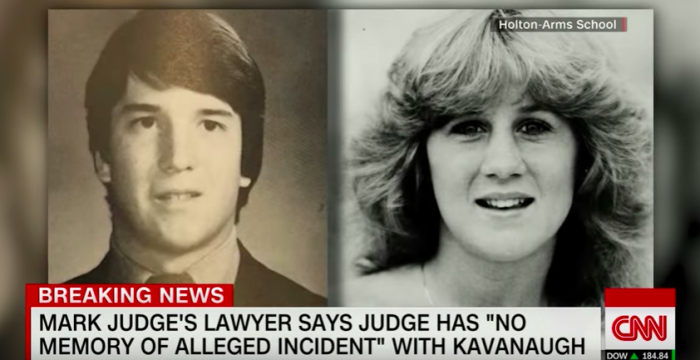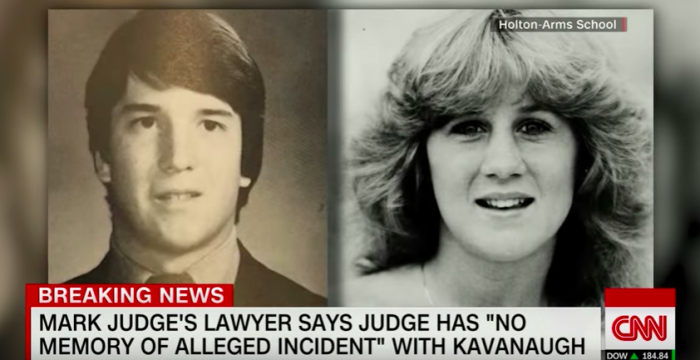 Image: CNN/Youtube
Yesterday's testimony of Dr. Blasey Ford offered a profoundly moving account, in particular the details of what she has experienced in the wake of her revelations.
As she mentions, the worst of her fears have been surpassed.
She has had to move her family out of her home and is living with death threats, email hacking and media hounding, under the constant protection of security guards.
As a society, we perceive this heartbreaking situation as a battle, a fight to be heard. In the fight, there are attackers and victims—bad guys and good guys.
In the fight, we name a precisely delineated right and wrong where each participant can only be one or the other, and our answer to the "wrong" is to accuse, blame, shame, and persecute the persecutor—with the idea that by destroying what we think is dark, we will find safety and an answer to our pain.
Within the duality of this fight, there are deep layers of fear and shame.
The shame of a woman who has kept a traumatic secret for decades because of the judgement she feared would be levelled at her, that her response would not be valued or understood.
The shame of a man so childlike in his awareness, so out of control in an alcoholic stupor that he objectified and attacked a fifteen-year-old girl without any concern for the impact of his actions.
The shame of a political party with conservative values rooted in the denial of feminine power, desire, and autonomy.
The drive of a specific political agenda built upon the need to represent this man as a defender of "justice" within a "justice system," which itself is founded upon blame, shame, judgement, and retribution.
The delight of media and press that can't get enough of our fascination with sexual shame—more fascinating even than driving by a car accident, or watching Youtube videos of people falling and hurting themselves over and over while we laugh.
Of course, Dr. Blasey Ford's testimony must be heard.
Of course such attacks must be stopped. Any perspective which minimizes the depth of trauma in such situations comes from a place of denial.
But what is missing here—what is glaringly absent—is an understanding of the origins of this kind of hurt, and therefore what can be done to make sure fifteen-year-old girls are honoured and that high school boys are not raised in a way which deadens their own sensitivity.
It is a fundamental truth that when we routinely desensitize individuals of any gender, as we do with boys in virtually all cultures globally, they will not only seek situations to play out their own cauterized emotions but they will also attempt to perpetuate that buried pain by cycling it within societal constructs, indoctrinating their own offspring.
A man who has been taught to deny his heart has no capacity to support the emotional health of his sons. In fact, he will be threatened by their innate vulnerability as children and seek to crush it as a reminds him of his own pain.
The profoundly limited consciousness of our legal and cultural mores when addressing this kind of impasse is just as damaging as the circumstances of the experience itself.
When we make the Dr. Fords of the world right and the Judge Kavanaughs of the world wrong, and we stop there without any further awareness, we do both of them a disservice.
Imagine for a moment that we could somehow extract the presence of shame from this story.
Imagine if we pursued a model closer to the Indigenous approach to justice, wherein the purpose of the inquiry was not to defend or destroy either of the two parties, but instead, sit with loving families, friends, and community members in circle to ask, what went wrong here?
What created this cycle of hurt?
How can it be made right—not through vengeance, but through witnessing, giving back, unearthing the roots of these behaviours and truly awakening everyone involved?
One of the outcomes of such an exploration would be, for example, that the terrible pressure Dr. Blasey Ford is experiencing right now would be eliminated.
Those who seek to destroy her because of what she represents would have no reason to because she would not be a victim. If one is not a victim, one cannot be made powerless or discredited.
One can only be a player in the human theatre of an exchange which has occurred to remind us that the power of our sexual expression deserves to be freed from the toxicity of denial and fear, the fundamental cause of sexual impulses which mutate and become harmful to others.
We must begin with the understanding that when our own inner shame becomes too much to bear, it overflows as a leaking wound in a search for control, dominance, and ultimately that most elusive of needs: human love.
But this is mere philosophy you say, in a world where so many girls and boys are broken, where their purity and hope for sexual beauty is stolen before they have a chance to know it themselves.
No. In fact the opposite is true.
We are creators of our world, and the day each one of us dares to expand our horizons beyond the paradigm of shame, blame, and punishment, we liberate those very children. The ones who were hurt throughout history, who were hurt yesterday, the ones who are being hurt in this very moment as I write these words.
Every soul who finds this understanding within themselves is a gift to the critical mass of consciousness which is presently being pushed to the surface by a rising global tide of sexual wounding.
When a child cries, or an inner child expresses, we are present as we offer them an embrace of compassion, respect, and safety. And then we take this expression and hold it within a new paradigm of expansive wisdom which dares to rewrite the definition of justice by recognizing that there is no separation, and that we are one with all beings.
This is, in fact, the only way that the underlying disease of sexual shame and wounding will ever be healed.
At this time we need to be especially watchful of the temptation to appear liberal by taking a vehement stance toward accused perpetrators.
To assume their guilt because we must listen to "victims" without listening to the unspoken truths about what creates a perpetrator.
It is natural to want to associate with the good guys. To be righteous in our denouncements. To be "woke" in our awareness of what is not okay. But don't be fooled—the desire to appear better than, to assume no darkness lives within us, our gender, our political party, is just another trap.
Further polarization is simplistic, and swings the pendulum the other way. Those who live in glass houses are advised not to throw stones.
And if you think you do not live in a sexual glass house—you yourself are in denial of the karmic history which flows through all our veins.
I attended a political rally some years ago, the one and only time, to support a friend. When candidates stood to present their policies, the primary points made within their speeches were the perceived flaws, failures, and weaknesses of their opponents.
As the candidates raised their voices in condemnation of their fellow politicians, the crowd thrust their placards in the air, chanting, "Shame! Shame! Shame!" at the top of their lungs.
This is our political system in action. This is, in our unconscious and ignorant ways, how we believe we will create a peaceful world.
Nowhere is this principle more vividly articulated than the daily drama which plays out around the individual we know as Donald Trump.
This is a man utterly limited in consciousness, whose mental health is clearly deteriorating, who wears the face of all we have not wanted to see in ourselves, in our culture, in our divisive and dualistic fears.
By all means, let's find a way to remove him from a position of power, but let's also be clear that he is simply a marionette, dancing as the strings are pulled by forces completely beyond his awareness.
This is someone who has become one of the most reviled men in the world, yet we will accomplish nothing by hating him—he already hates himself.
It's time to tell a greater truth.
We are one with our persecutors. We are one with our attackers, with those who have hurt us the most. We are one with our lost innocence, and theirs.
In our willingness to witness the contracted suffering in one another, we invite our own liberation, and that of the world.
~
Adi Kanda is a Toronto based intuitive and teacher of vibrational mastery to conscious leaders. A published novelist, poet, playwright, songwriter, practitioner of cellular healing, and mother of three, Adi Kanda holds 20 years experience in profound energy work, releasing karmic patterns at a cellular level. Arising from a spontaneous intuitive awakening in January 2000, her spontaneous writings from an Alpha sleep state emerged into conscious transmissions in the forms of poetry, spoken readings, meditations and song, numbering in the thousands for clients worldwide. Many clients describe her readings as life changing and liberating beyond any modality they have experienced before.
You can connect with her at her website.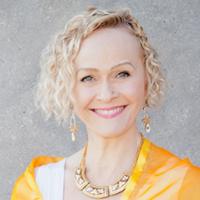 Browse Front Page
Share Your Idea
Comments