Good, god. Bored rich white men pretending to care about farmers, while pretending to be men. Men protect. Men find solutions. Men don't entertain at the expense of others.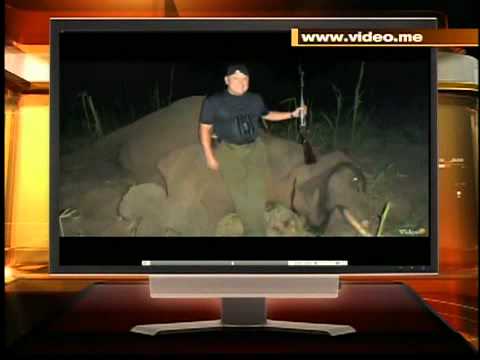 Elephants are scheduled to be extinct in the wild in less than 10 years, now. There are many groups working to solve elephant/farmer relations—most problems result, of course, from human encroachment on what little wild is left.
PETA's letter, and Parson's response, including:
"I understand that your heart is the right place, but you simply don't have the facts. I've been over there six times now and work hard to help the farmers and villagers. The meat they get from the few elephants we take (which were in the process of destroying their crops) is literally the only protein they get. It's not like the USA where one can drive through a McDonald's."
Loved it? Leave a tip!
10 Responses to "Go Daddy CEO hunts elephants: video."