get elephant's newsletter
 It's the thought that counts, but what were they thinking?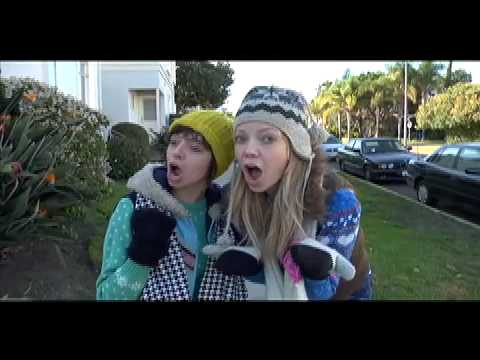 It's time. Start practicing in front of the mirror. We've all gotten at least one gift like this.
"Oh, hey! Ummm…what is this exactly? Ohh, a make your own sausage kit?"
"Errr…Wow!  You know I was just thinking I wanted a clown face tapestry. I just needed a second to think where I should put it."
"Gloves! Wait…but they're just fingers? Ohhhhh, yeah, I get it. I think?"
Personally, I have no poker face at all. If something is going on inside my head, it's immediately visible on my face. My favorite gifts are simple and homemade ones or gifts to a cause I support. If you give me a sweatshirt with appliqued unicorns on it, I will probably have a case of present face, but still be very grateful that you thought of me. (Actually, I will probably laugh and wear it ironically.)
Garfunkel and Oates always make me laugh. I like to think of these guys as their male counterpart.
trending on elephant
The New Dating Rules & Why I Refuse to Play by Them.
Young Yoga Teachers: We are Missing Something Important.
A Letter to my Partner about my Depression.
From Divorce to New Relationship: 4 Lessons I Learned about Love.
Mindful Sex & Meditation.
A Male Perspective on what Breakups Teach Us.
How to Offend Authentic People.
How Group Sex can be a Tool for Personal & Spiritual Growth. {Adult}
Slipping Out of Love. {Mesmerizing Dance Video}