~
Some songs on this list are like a Kiss with a Fist and have a slightly jaded tone.
A few resemble your basic warm and gooey love songs. These songs, like the 30 Best Songs of the Year that should be on your Playlist now, include a few that I somehow left off which happen to be written for the majority of us in mind: imperfectly perfect beings who are not quite in the place they want to be with love and thick in messy stuff of life.
"Come, come, whoever you are,

Wanderer, worshiper, lover of leaving,

It doesn't matter.

Ours is not a caravan of despair.

Come even if you have broken your vows

A thousand times.

Come, yet again, come, come."

~ Inscription on Rumi's Tombstone
The Breakup
Somebody That I Used to Know (feat. Kimbra), Gotye ("You didn't have to cut me off and make like it didn't happen". Haven't we all had one of these relationships at some point? Regardless of the message, a great layered duet. Another version by Walk off the Earth is also a worthy listen and an even better video.)

"One good thing about music, when it hits you, you feel no pain." Bob Marly
You've Been Done Wrong
The Walk, Mayer Hawthorne ("You can walk your long legs right outta my life with you're your sh+*ty f*+n attitude". Modern R&B with a hint soul of at it's best. Another great song: Just Ain't Gonna Work Out.)
Can't Seem to Let Her Go?
Mind Eraser, The Black Keys (This bluesy rock edge gets it right, "don't let it be over".)
The Cheated
How You Like Me Now, The Heavy (Rock. Another great song: (why don't you) Set Me Free.)
The Love You've Been Waiting For
I Found You, Alabama Shakes (Great band discovery (thanks Jacy) to be featured at SXSW in March. Don't miss them live.)  

"He freed the song of your soul."– The Mouthpiece of the Spirit  
 Get That Girl Song
I Hope This Gets to You, The Daylights (Picture modern day version of boy holding up boom box beneath the girl's window… hoping… to win her back. Say Anything (the movie) die-hards will appreciate. Watch my favorite scene now.)

"There is some kiss that we want with our whole lives"—Rumi
 You're the Faithful One, She's Not
Betray, Son Lux (Alternative. Very cool arrangement, simple lyrics and merits a download.)
You Still Choose Him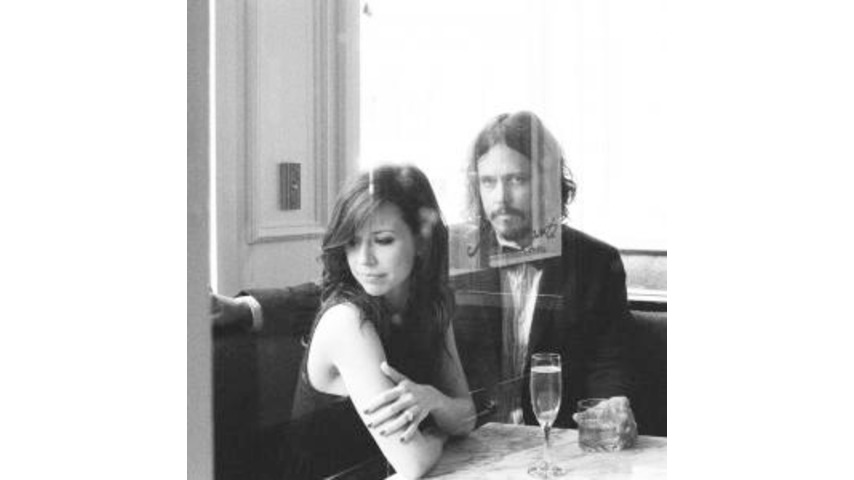 Poison & Wine, The Civil Wars ("I don't love you and I always will." Love sometimes doesn't feel like a choice but a longing, a hope for what could be. Click here for FREE song, Barton Hollow)
Heartbreak Hotel
Save Me, Ryan Adams (Adams is always good for wallowing in heartache accompanied by a glass of red. Another great song: Desire. And on tour with a new album: Up from the Ashes on NPR.)
 Missing the One You Love
West Coast,Coconut Records ("I wish you'd put yourself in my suitcase, I miss you… I talk out loud like you're still around." Yup, guilty. Geez, go "like" them on Facebook, they only have 500 fans. Under appreciated.)

Miss You,Foster the People ("Look at me now before you walk away, you just might miss me one day". I'm just sayin. You might.)
On Love
New York, Snow Patrol ("I love the simple thought to you. If our hearts were never broken, then there's no joy in the mending." Beautiful lyrics, powerful build. Another song, In the End.) 
"You Walked In and Everything Changed."—a friend
New Beginnings
Tonight's the Kind of Night, Noah & The Whale (If you're wanting to make a change in your (love) life and you need "that" song to spur you on… this is it. It's the new Alley McBeal (the TV show) life theme song (watch it and make your own). I can hear the 20 year old me singing it loud and clear in my head. Remember the Barry White dance in the bathroom? No? Watch it here. Warning: It's a happy tune even though the kid cries. Another great song: Shape of My Heart.) 
The New Love Anthem
All I Need, AWOLNATION (Just turn it up. Then, smile because for god's sakes life and love and heartbreak, it's not all that bad. Life is (actually) good.)

" If music be the food of love, play on.  "- Shakespeare
DON'T MISS THESE 5 bonus songs:
So insane, Discovery

Say It, Lime Cordiale ("Say it, you're obsessed with me.")

Learning to Love Again, Mat Kearney (Bubble gum sweet and oh so good.)

Shooting Stars, Bag Raiders  (Someone once told me I was a shooting star. A compliment. Did I ever tell say thank you? Thank you.)

Love's the Only Thing That Shuts Me Up, David Berkeley (Great live)
Loved it? Leave a tip!
18 Responses to "14 Love Songs (With An Edge) You Should Download Now."