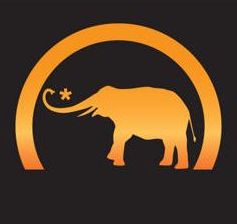 Note: this information is now outdated! Please visit here more about working and writing at Elephant! 
~
You're probably wondering how we keep such a prolific Yoga site going with just a handful of people.
The answer is, we don't.
Elephant Yoga is actually created by an army of dedicated volunteers:
First, and most obviously, is our team of  100+ regular writers and a steady stream of guest writers.  They are the heart and soul of Elephant Yoga.
I'm a 50-60 hr. per week volunteer myself, just because I love Yoga and I love working with Elephant writers and readers.
Tanya Lee Markul is our new Associate Editor, my partner in running the day-to-day operations of Elephant Yoga.
Esther Liberman works with guest writers to prepare their articles for publication and conducts guest interviews.
Bethany Eanes has agreed to become the discussion moderator for our new experimental Open Yoga Blogging Community.
~
Lauren Foster and Angela Arnett are getting the word out about Elephant Yoga through all forms of social media.
Lacey Rae Traebol is compiling the Best Elephant Yoga Blogs of All Time. (For republishing classic blogs,  topical "best of" articles , a "Top 25 countdown", and perhaps even an eBook.)
I'm in the process of matching up five other enthusiastic volunteers with important projects for your benefit.
Just recently we started to set up special interest groups on Facebook for Elephant writers. Here are the groups we've identified so far, many of which are already Elephant strengths:
Social Activism / Yoga & Art / Yoga & Kids / Yoga Philosophy
Yoga & Health / Anusara Yoga / Ashtanga Yoga / Hot Yoga /  Yoga Business
Yoga News & Popular Culture / Yoga Books & Reviews / Yoga Music

(These groups are for writers only right now, but once we have group leaders
we'll start creating open Facebook pages for many of them.)
So as you can see, in reality, Elephant Yoga consists of hundreds of volunteers, all dedicated to bringing you the best possible Yoga content.
If you would like to join our Raving Corps of Elephant Yoga Volunteers, I'd love to hear from you by comment below or by Facebook message.
And, as always, please tell us how we can serve you better and what you'd like to see.
Bob Weisenberg
Yoga Editor