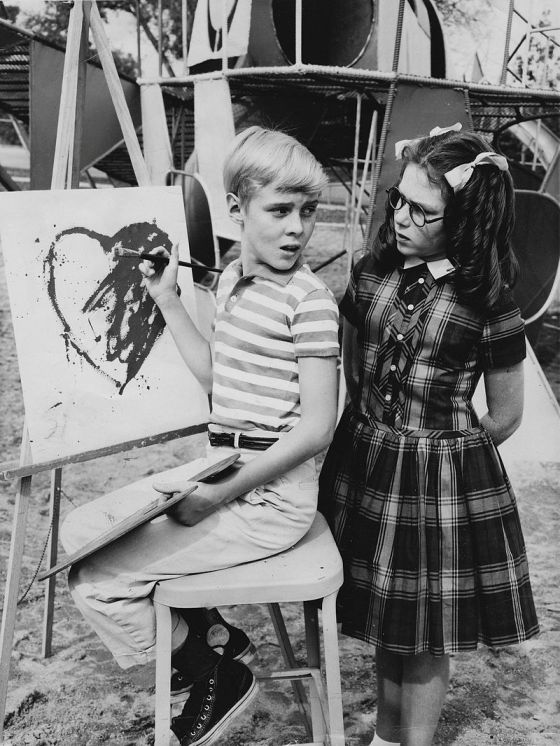 *Disclaimer: Elephant Journal articles represent the personal opinion, view or experience of the authors, and can not reflect Elephant Journal as a whole. Disagree with an Op-Ed or opinion? We're happy to share your experience here. 
~
Dear Elephants,
Welcome to this week's "Ask Me Anything" weekly advice column! To ask questions for next week, please email me at [email protected] All queries will remain anonymous and I do try to answer every letter whether they appear in my column or not.
Also, feel free to leave comments on the comment board– I love hearing your thoughts and value your input.
~ Erica
Dear Erica,
I feel so confused about what to do. I am graduating from college tomorrow and have yet to find a job or even a place to live in the upcoming month.
I am dating a wonderful guy that is long distance and he is literally every girl's dream guy. He's smart, incredibly loyal, handsome, sensitive to my feelings, has a great job, strong… the list could go on and on. Even though he is all these things and I love him, the distance makes me question if this relationship is serving me.
When I talk to him on the phone every other day I feel like I am taken out of the here and now; that I become ungrounded from the here and now. I find that when I am on the phone I want to multitask and not pay my full attention to him. I feel guilty. I feel guilty for not giving him my full attention, for not showing up for him.
Since we have been together I have been struggling with emotional eating again and it makes me question why? Is it a random correlation, or is it connected? Why does such a wonderful, beautiful relationship make me unsettled?
Sometimes when we talk, he says he loves me more than he has ever loved anyone or anything; and I know he is telling the truth. I don't know if I feel the same way. I have SO much love to share and find that I like to spread it across my friends, family and him. This happens to me in every relationship– the love changes, the excitement fades and I question: I know I love them, but do I really love them romantically?
What would you do in my situation?
Unclear
Dear Unclear,
Your mind is telling you one thing and your gut is telling you another—the emotional eating is one symptom of your actual gut trying to announce something important. Of the two, the gut is always wiser.
This guy may indeed be the greatest guy in the world, but if the timing isn't right (and it clearly isn't), nothing else will be either.
It sounds to me as if you are in a major emotional growth spurt and that you need space to bloom in any and every direction your wild spirit feels like taking you. This is a rare and precious time in anyone's life and should be honored. Lucky for you, it isn't happening while you are already married, or have small children or an ailing parent to care for. You are relatively unfettered. Be grateful for that and capitalize on it.
You asked what I would do. At your age, I would've clung stupidly to this guy and wasted our time fearing that I would never find someone better to love me. At my age now, I would trust my instincts, go my own way, and work on becoming the kind of woman who can reciprocate that kind of love.
Remember that though your departure will hurt this man in the moment, your staying with him when it's not right will ultimately hurt him a lot more. Give him the space he doesn't even know he needs so you can both realize your destinies.
P.S. Don't worry—if you stay true to yourself you will find the right guy at the right time—usually in the most unexpected place and in the least likely person.
Dear Erica,
I have read many articles about people losing loves and all the stories and articles about letting go and loss, and still I am just unsure how to go about moving on after a year and a half now—when I so badly want to let go.
I know that we weren't right for each other (which became even more evident when he moved in with a new girl three days after meeting her two months after our breakup and then married her a year after we ended our seven year relationship).
However I can't stop wanting him back in my life, just to be there—he was my best friend and I am still grieving the loss of him and that.
I guess I just want to be okay and move on and to stop being haunted by him so that I can find a fulfilling love.
Heartbroken
Dear Heartbroken,
You hit the nail on the head when you used the word "grieving." Grieving is the period of time your heart requires to catch up to reality—and usually that is a long stretch.
The good news is, you are not in denial about what has happened, you are simply resistant to processing the feelings—and who can blame you—sadness and loss sucks!
The only healthy option we have when something happens to us that really hurts, but which we cannot change, is to sit on that roller coaster of pain and ride it out until it stops. Like any such ride, there will be moments in the middle that are less horrible and frightening—when you look out at the beautiful scenery arrayed below and think, "Hey, this is not so bad!"—right before you fly off yet another terrifying cliff.
Those ups and downs diminish with time, leaving behind a more mature person, who has been forged in the fires of life, and who can take on the bigger, more advanced rides with impunity.
Treat yourself gently and kindly during this process. Speak to yourself as you would speak to a cherished friend. Reach out to others, even of you feel like you are being silly, repeating yourself, or are asking for more than you can give right now.
You will get through it, and when you do, you will be stronger and wiser, and will be more able to help others as you draw from your real life experiences.