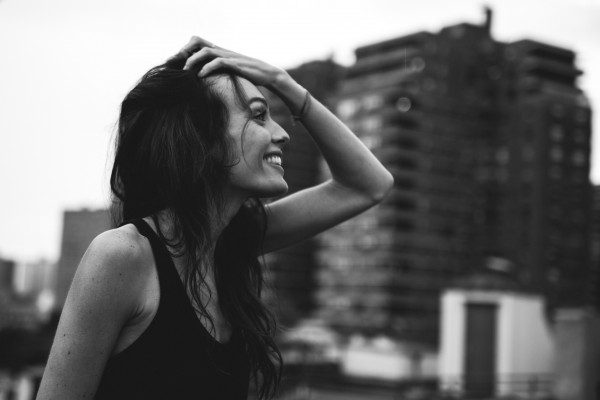 I think she may have been one of the most beautiful women I have ever seen. I mean, it was the kind of photograph that made me stop in my tracks and just marvel at how divine women are.
I was floored by her beauty. My hearts' jaw dropped in adoration for femininity.
The best part? She was unpolished.
Her hair was unkempt, a little wild. I could tell she hadn't spent hours in front of the mirror straightening or curling it. She was just "as is" in her beauty. Her eyes were closed from laughing so hard, wrinkled.
She is beautiful.
It is incredibly important women tell other women how beautiful they are.
I feel like this doesn't happen enough. I am guilty of occasionally seeing a queen and immediately going to a place of smallness—compare, feel insecure, resent. I also make a conscious effort to go out of my way to tell women how ravishing they are. Some of them freak out and think I'm gay, some are uncomfortable and some receive it with joy.
I know that telling a woman she is beautiful doesn't take away from my brilliance, if anything, it adds to it.
So women of this world, can you do me a favor and if you see a beautiful woman today (shining inside or out) can you please walk up to her and tell her how magnificent she is?
We need more love, and more shit that matters. If we can have an International Surf Day, Sibling Day, Masturbation Day, I think we can chalk one more up there.
I hereby declare June 27th as International Tell a Woman how Beautiful She is Day.
Phenomenal Woman
By Maya Angelou
Pretty women wonder where my secret lies.
I'm not cute or built to suit a fashion model's size
But when I start to tell them,
They think I'm telling lies.
I say,
It's in the reach of my arms,
The span of my hips,
The stride of my step,
The curl of my lips.
I'm a woman
Phenomenally.
Phenomenal woman,
That's me.
I walk into a room
Just as cool as you please,
And to a man,
The fellows stand or
Fall down on their knees.
Then they swarm around me,
A hive of honey bees.
I say,
It's the fire in my eyes,
And the flash of my teeth,
The swing in my waist,
And the joy in my feet.
I'm a woman
Phenomenally.
Phenomenal woman,
That's me.
Men themselves have wondered
What they see in me.
They try so much
But they can't touch
My inner mystery.
When I try to show them,
They say they still can't see.
I say,
It's in the arch of my back,
The sun of my smile,
The ride of my breasts,
The grace of my style.
I'm a woman
Phenomenally.
Phenomenal woman,
That's me.
Now you understand
Just why my head's not bowed.
I don't shout or jump about
Or have to talk real loud.
When you see me passing,
It ought to make you proud.
I say,
It's in the click of my heels,
The bend of my hair,
the palm of my hand,
The need for my care.
'Cause I'm a woman
Phenomenally.
Phenomenal woman,
That's me.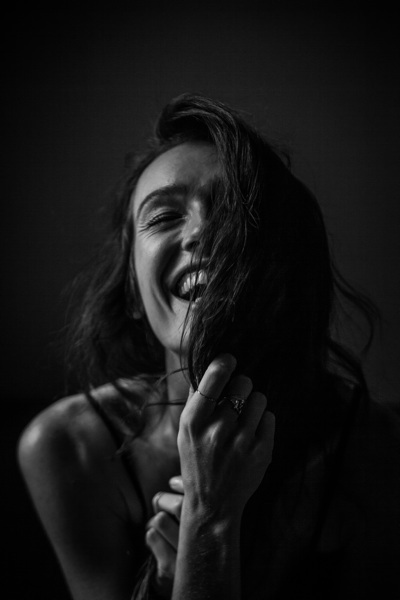 Love elephant and want to go steady?
Editor: Travis May
Photos: Model: Nattalie Marley, Photographer: Benjamin Evan Combs