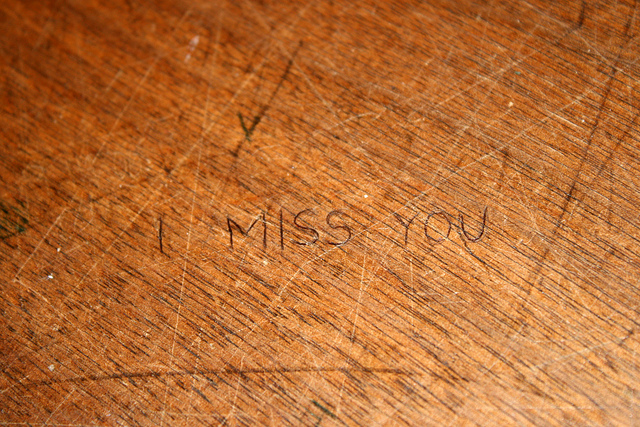 I Pretend
I glide my fingers
gently
over a page
and think it's your skin
instead.
I think of yesterday.
I glide my fingers
softly again,
and again I pretend,
that for a marvelous moment,
I can see your face.
It all glazes over,
I lose my sight,
tears stream, unstopped now
down from my eyes.
Until I regain focus,
regain my strength,
at least for a some time.
I glide a finger over my hand,
absent minded for a while
and I wonder
If you feel my touch
When we're away.
I pretend.
Relephant Read:
Author: Marcy Valle
Editor: Renee Picard 
Image:  Björn Lindell-Flicker