Lifestyle is one area that Ayurveda puts a lot of emphasis on.
In Ayurveda, optimal health and even one's spiritual growth starts with prevention.
Prevention is based on a balanced lifestyle that is in harmony with the cycles of nature.
Going to sleep and rising with the sun, eating seasonal foods from your region, and building your activities around the natural rhythms of the day are all simple and profound ways to stay in harmony with nature.
Like the owner's manual of your car prescribes maintenance schedules for the long-term health of your car, Ayurveda speaks of daily and seasonal routines that ensure maximal health, mental clarity, and longevity.
In Ayurveda, a daily ritual of self-care is called dinacharya.
Enjoy the following Ayurvedic daily routine designed to maintain and reconnect us to the natural circadian rhythms.
~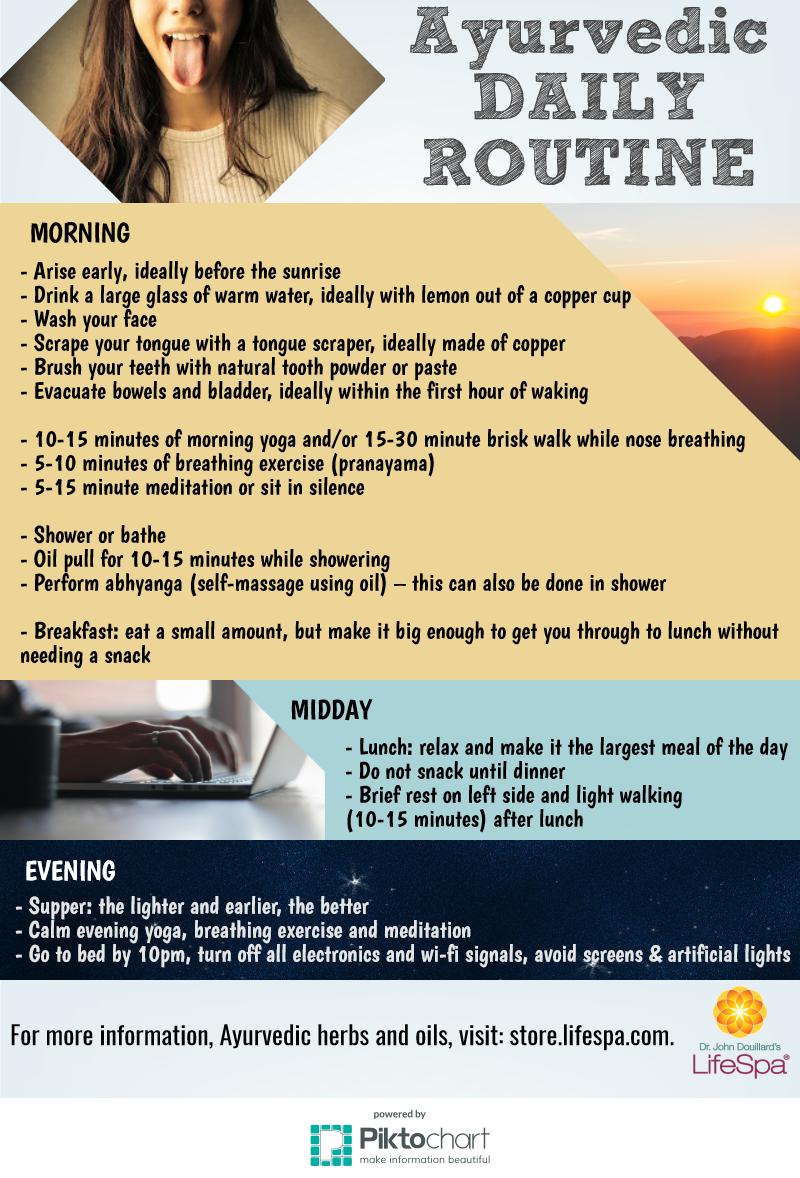 ~
relephant read:
~
Author: Dr. John Douillard
Image: Amanda Amborsini/Unsplash; Author's Own
Editor: Leah Sugerman
Copy Editor: Catherine Monkman
Social Editor: Catherine Monkman