Your Food has been Co-opted. Here's what you're not hearing that will give you Hope.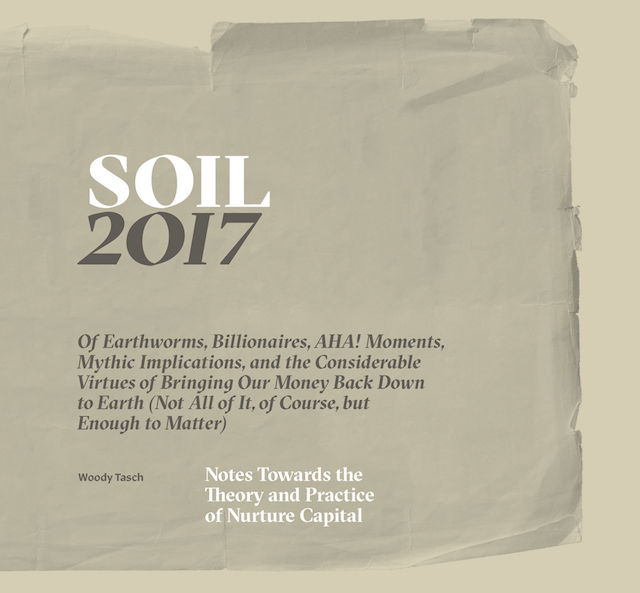 Waylon talks to Woody Tasch about the local food economy, farmers, and his new book on soil.
~
"History is daunting. Culture is precious. Beauty is urgent. And nonviolence is just over the horizon, prepping a feast for a few billion of our closest friends." ~ Woody Tasch, SOIL
Woody Tasch is the founder of Slow Money Institute—a non-profit that works to move capital to local food systems. In doing this, we can address climate change, health, and community engagement. Slow Money aims to connect investors and eaters to the places they live, the things they eat, and the people that grow their food.
SOIL, Woody's newest book, uses photography, essays, and poetry to explore a new vision of food, money, and the soil. 100 percent of the book's proceeds go directly to the the Slow Money Institute. Check it out! ~
Relephant:
~
Bonus:  King of the Bees: Tim Brod 
~
We got your social mediums right heah:
Listen: Walk your Talk on your commute or over dishes with Soundcloud.
Subscribe directly to our award-winning Youtube Channel.
Elephant:Now
…is a new feature on Elephant Journal—enabling you to instantly share your mindful ideas, photos, art, YouTube videos/Instagram links & writings with our 5 million readers. Try it Now.
Comments
Leave a Reply
You must be logged in to post a comment.