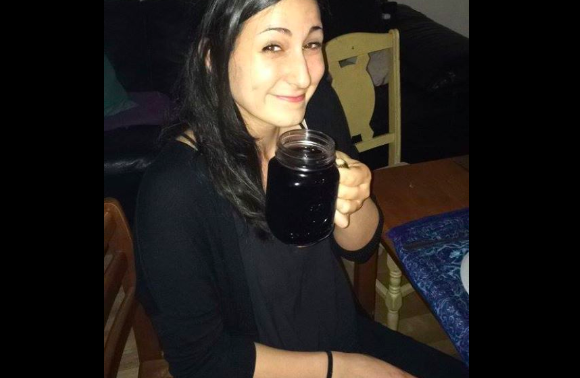 *A few naughty words ahead. 
~
So, it's 2020 and I started the new year off in probably the worst way possible.
Hungover. Lying in bed, feeling shit about myself. Unsure of how the night got so out of hand. I got drunk and also completely ruined a potential dating situation by actions I don't 100 percent remember. I am not proud of this and know it is a larger issue that I need to work on.
I spent January 1st and January 2nd with an awful, alcohol-triggered migraine, in my bed, unmoving except to fill up my water bottle from the bathroom sink and by the end of day two, to cook a light meal for dinner. My only real, human interaction was over the phone with my new body image and life coach, Jessi. I told her about the night, not thinking it was what we were going to talk about in our session, but she immediately said it was important.
What was it that made me feel like I had all this energy to release? Something to break free from? A liberation? Searching for something that I think a "binge" will fix the same way that people binge eat on cake thinking it will solve all their problems only to be filled with guilt and shame immediately afterward.
I know I am searching for all these things in booze and I don't know why I keep repeating the same damn cycle over and over and over again. I know I don't feel good after. I know nothing good comes from downing drink after drink after drink until I don't even know who I am.
Jessi talked about how my body image issues may be stemming from an existential crisis. A not-knowing of who I am and where my place is in the world and feeling lost and confused and so the only thing I know how to make sense of is what an accepted body is in society. Or, I think that's what she was getting at.
And it makes sense. I never wanted to be the girl who was so into fitness and cared about being the most beautiful person or the "top one percent of people"—hearing that sentence makes me want to gag—I hate that shit. I just wanted to be happy, healthy, loved. But somewhere along the line, this became my narrative. And despite moving halfway across the world to get in touch with myself, I'm reliving the same patterns over and over again.
I thought changing to a small-scale life would help solve these issues but turns out they are buried deep within.
Maybe I didn't start this new year off so well. Maybe I fucked up again and acted out in ways I'm really not proud of. But maybe I also needed to. Maybe it was my mind and body desperately trying to signal that something is still not right. I have to go deep within this chaos, look at it, and accept it, to understand what parts of it I can change and what parts of it—of me—will always be uncertain and out of my control.
I think about the last two, three years of my life back in Toronto where I grew up. Dating guys who were so not right for me and convincing myself it was love and they were pushing me to be the Naomi I thought I had to be. But something inside me was fighting back. Against these men. Against their values. Against the me who was with them without being able to fully let go, but still, I was fighting. And that fighting came out in drinking and then I'd exercise and try and dress the part because something in me still wanted so desperately to fit in to this life I thought maybe I wanted.
And now that I'm here, away from it all, it's an opportunity.
But it means getting real honest with myself. It means I have to stop listening to every other voice out there that is trying to tell me how to do it right and listen to what makes my heart beat wild and what makes my body burn with joy and passion because it sure as hell isn't two hours spent working out on the treadmill.
2020 did not kick-off to a great start. But January 5th, 2020 feels like a new decade already.
This is a year of no ultimatums or harsh words toward myself. This is a year of self-compassion and boundaries. This is a year of being honest with myself and the people around me and doing things that align with my values only. This is a year of maybe falling in love with someone who is right for me, and maybe also falling more in love with myself.
This is a year of remembering who I was before the world told me I had to be different and then figuring out a way to translate that message to others who are struggling in the same way I did. It's about figuring out my why for being here on this earth and pursuing it with every fiber in my being.
I wouldn't say I'm necessarily excited. There is fear here and worry. Worry that I won't figure it out—or, if I do, I won't know what to do with it or I'll fuck it up because I'm lazy. But growth can only come from facing the parts of myself that I don't necessarily like so much and not telling myself that it has to be all or nothing.
2020, here's to you. Here's to leaving behind a decade of messages telling me that I'm unworthy and starting out not with a clean slate, but a slate that understands all of that has made me who I am today, and using it as fuel to change the next 10 years of my life.
~
 Jess~