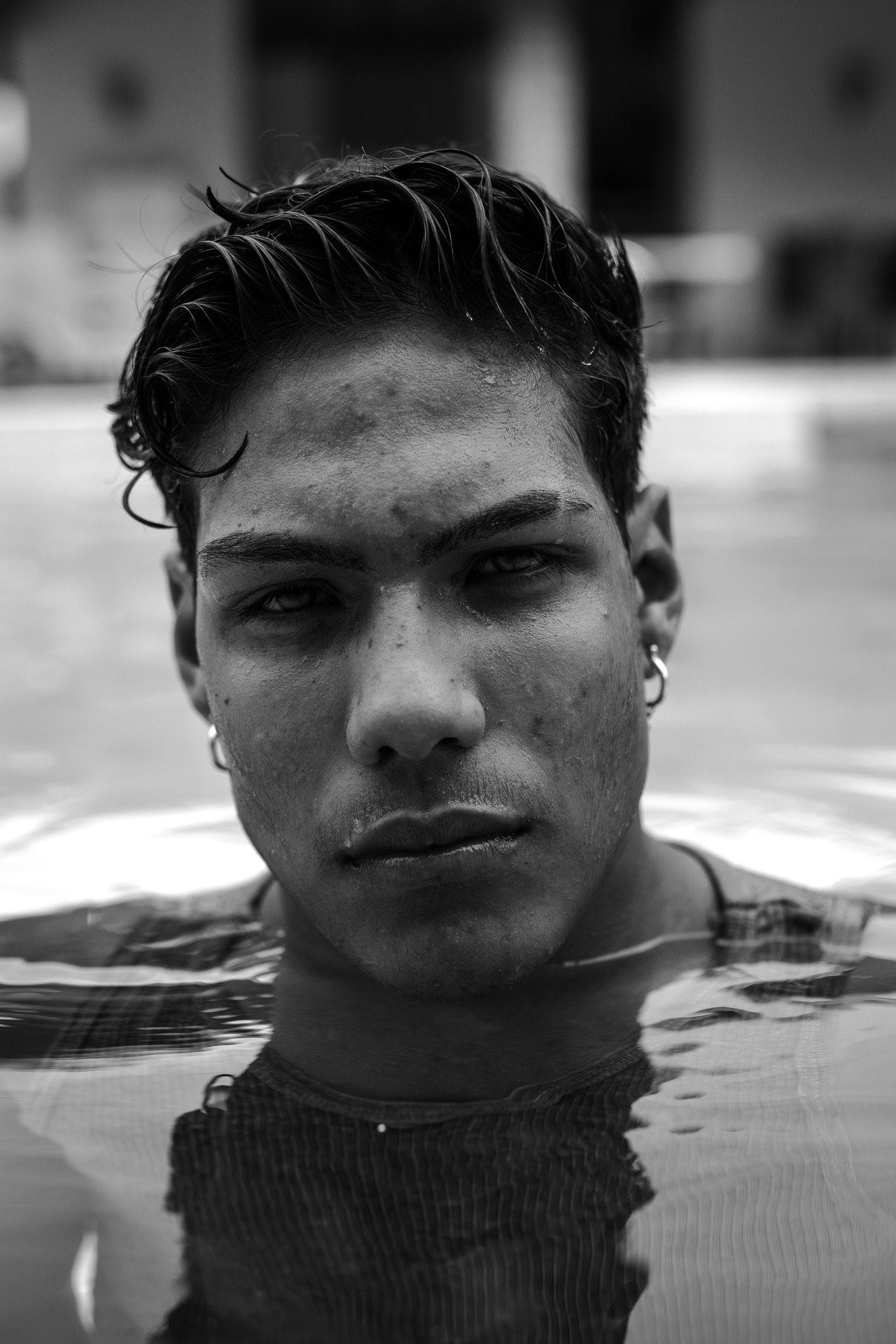 I'm closed in my old bedroom at my parents' home, on day seven of my 14-day mandatory quarantine after my trip back home to Italy.
I hadn't seen my parents and brother in person for almost two years now. And before then, I had barely talked with them for the previous five years.
I'm happy to see them. I didn't realize until now how lucky I am to have that possibility.
I feel relieved, but the kind of relief while being in pain—when you feel you've lost everything, and what is left is the people who unconditionally care about you and will give you a hug no matter what.
I had spent the previous seven-plus months in complete isolation in my one bedroom in condo downtown Toronto, completely alone, without seeing anyone in person. The COVID-19 pandemic lockdown was the "official cause" and my favorite excuse, but even before that, my social life hadn't been better.
I filled the void with work. A lot of work. But that only created an unfulfilled, angered state of mind. I permanently left Canada and came back to my parents.
I feel distressed and defeated.
When I first crossed the door seven days ago, approaching my dad while carrying my flight luggage behind me, I felt a wave of emotional warmth. I sensed I was intensely craved, missed, and loved by my parents.
I noticed a burst of joy in my father's eyes the moment we first saw each other. I've soon discovered that my father feels severely worn out by his age, tired, confused, and depressed. He's being followed by a professional therapist. He's dependent upon the attention and care of my mother. I'm glad that my presence is a sign of relief and happiness for him.
My mother, on the other hand, is still incredibly energetic, especially for her age. She drove the car and picked me up at the airport, a two and a half hour highway trip both ways.
She's always busy in a thousand activities all day long. She wakes up early in the morning, she buys groceries, and she makes breakfast for everyone.
The first day I came back home, she asked what I needed, went to the pharmacy for my vitamins, bought me a pair of new indoor shoes, pajamas and clothes, and called friends and offices to help with my administrative documents. Even before I came, she prepared the bedroom with everything useful—an office desk, a nice bed, cute decorations all over, my lifelong personal stuff, and she even brought up my old teenage-days electric guitar.
In her spare time, she teaches free classes to kids of friends and relatives. She's always in contact with my extended family of aunts, uncles, and cousins.
I'm definitely not as socially skilled as my mother. I'd like to improve.
Right now, I'm trying to apply some life teachings I have read recently about self-love, self-compassion, and self-acceptance, which I think are related to maitri. More in general, I think this is about gaining a sense of deeper emotional connection to the broader community of human beings. I don't think I have all of those indications right in my head yet.
What I do, as small personal learning steps toward maitri, is a series of little daily practices and routines that help me gain a sense of relief and a better image of myself.
These can be small things like committing to waking up early in the morning; going to bed at a time that gives me plenty of sleep without burdening my head with work to-dos or stressful tasks; making my bed every day; adhering to a healthier diet (more veggies, ideally not too much meat, eating during certain time ranges, eating breakfast, and so on); washing my dishes and cleaning up after after my meals without relying on my mother doing all the work; talking to, chatting with, and thanking my family members even for little things that I'd have otherwise distractedly and selfishly dismissed; being patient with disagreements; and trying to defuse small frustrating situations of everyday life that can arise.
One big discovery for me has been meditation. I believe it's a core component of maitri. As I understand it, it's relatively simple in its prescription. Yet, I've found it incredibly difficult for me to properly adhere to it.
I'm a type of person who has a wildly wandering mind. I have a constant tendency to get lost in a thousand thoughts. Thoughts that are almost invariably, unnecessarily stressful or energy-draining.
I came to know that a wandering mind may be a symptom of an unhappy mind. Meditation consists in sitting down in a relaxed position and focusing on the present moment while listening to our breath. Any unsolicited thought that could arise should be recognized as such without judgment, and the focus should shift back to the present moment, while trying to keep the mind free of any thoughts.
It's the exact type of relief from the type of wandering tendencies that I often drown in.
I've been practicing meditation several times a day, for a few minutes at a time. Sometimes, it's difficult not to be dragged by thoughts even after a few seconds of breathing. Other times, I think I did better, and now I'm striving to complete a five-minute session with as few thought intrusions as possible.
I'll try to keep practicing and extending the session length. I heard it takes hundreds of hours of practice to properly master it.
I'll try practicing as much as I can.
~