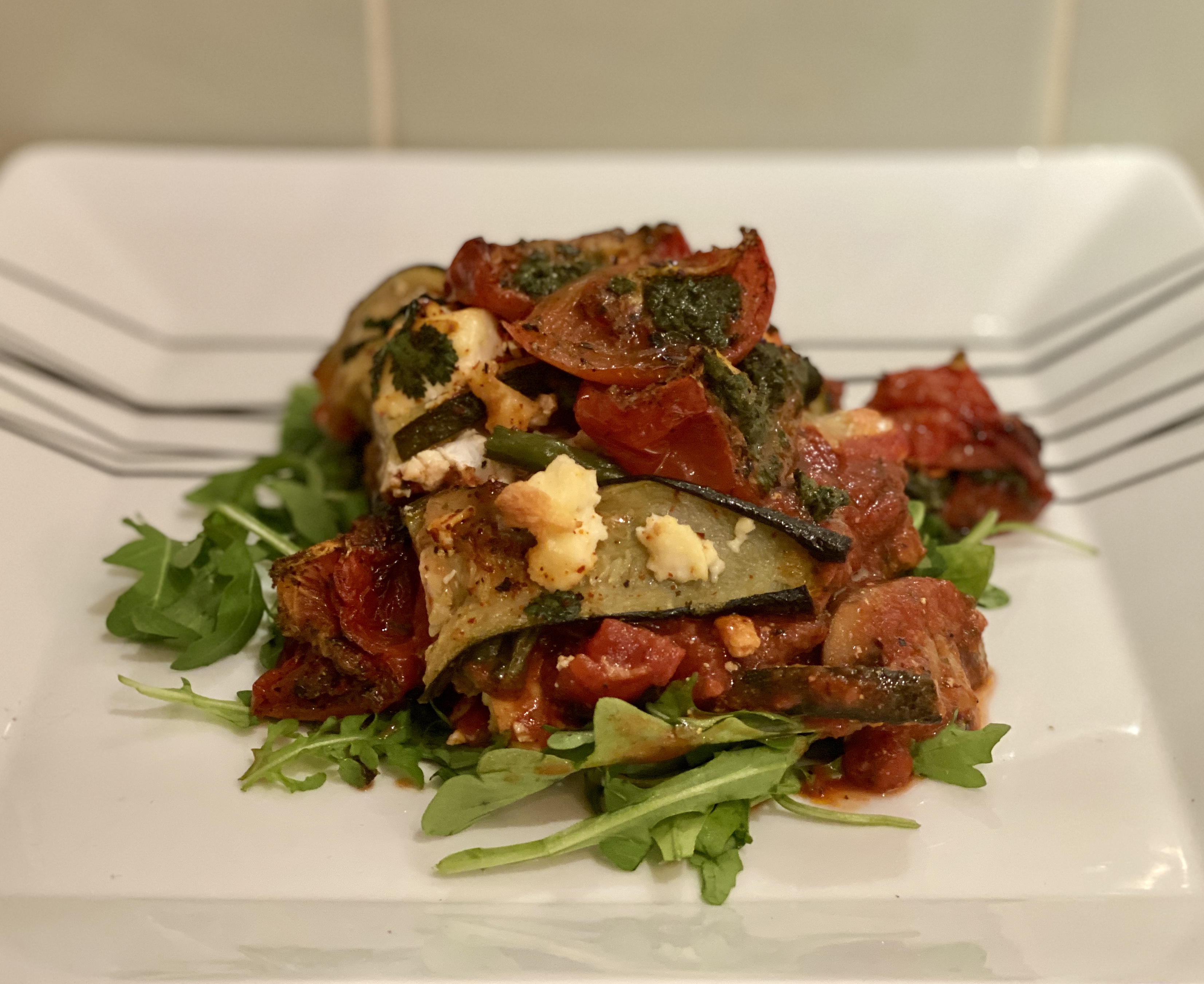 Enjoy this delicious recipe with family or freeze into portions for a quick and easy healthy snack, any time.
You're welcome.
Ingredients:
>> 8 courgettes (zucchini), sliced lengthways
>> 400 mls passata
>> 2 cloves of garlic
>> 4 tbsp dried oregano
>> 400-gram-tin chopped tomatoes
>> 1 red chili, chopped (avoid seeds if you don't like spice!) 
>> 50 grams spinach
>> 100 grams mushrooms (optional)
>> 5 tomatoes, quartered
>> Feta cheese, crumbled (optional)
>> Olive oil (to taste)
>> Sea salt and black pepper
Instructions:
1. Drizzle courgette and quartered tomatoes with olive oil and season well. Roast in oven at 108 degrees Celsius (230 degrees Fahrenheit) for 20 minutes, flipping halfway through.
2. While the courgettes are cooking, blend passata with chili, garlic cloves, and a pinch of salt. Sauté mushrooms in a pan with olive oil.
3. Line base of glass dish with courgette, then top with  passata, and some tinned tomatoes. Add another layer of courgette and repeat with more sauce and mushrooms. Repeat with final layer of courgette.
4. Sprinkle final layer of tomato with feta cheese and roasted tomatoes on top.
Serve and enjoy!
~