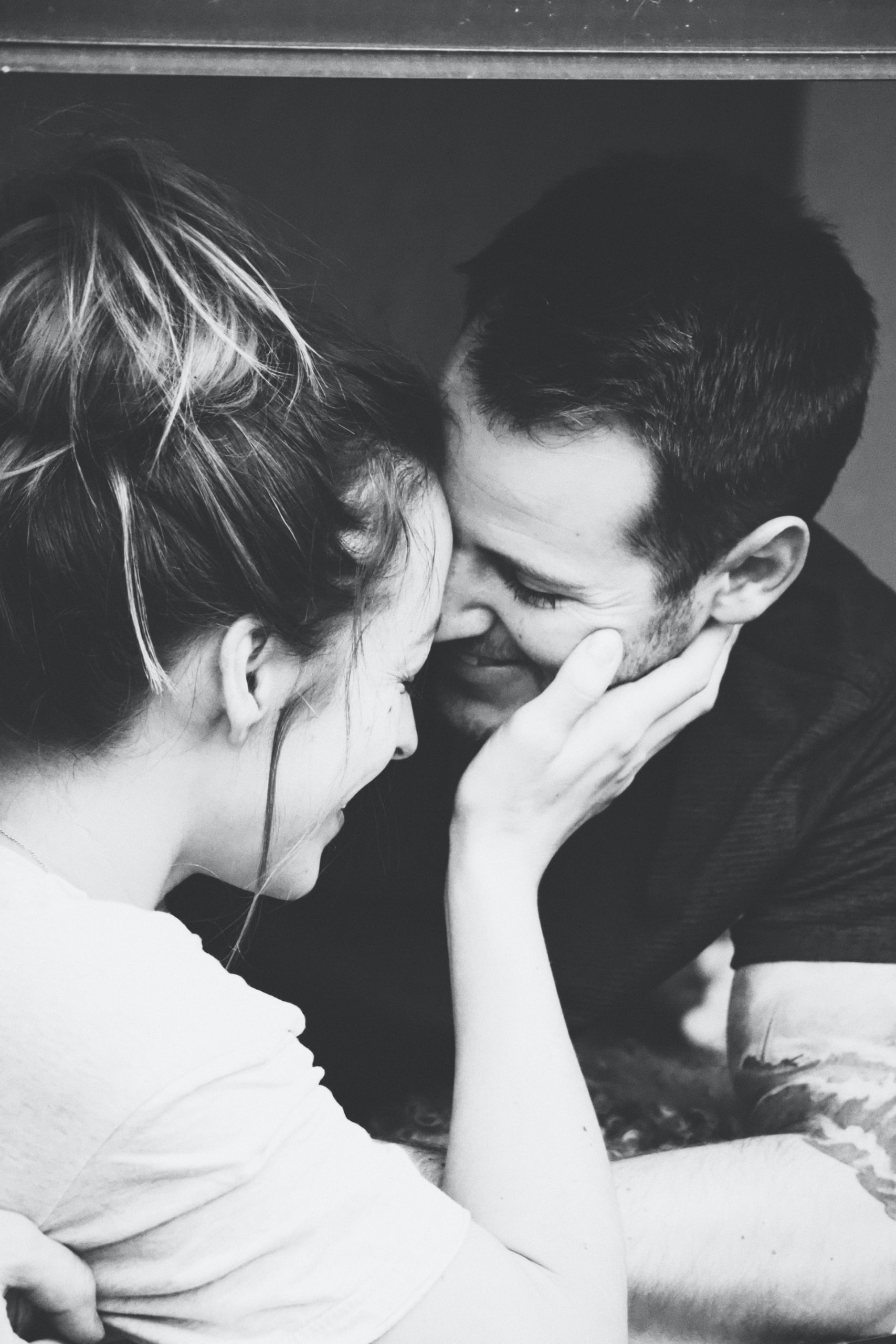 I used to think erotic polarity was something that could be conjured by two people to create erotic friction—that, somehow, applying tantric techniques could turn around a sexless marriage or relationship.
I thoroughly believed that each person could take opposing poles and that it would inevitably create a magnet and electricity that would magically lead to hot sex.
I don't believe it anymore.
In my late teens and 20s, I always had chemistry and attraction with boyfriends. Nothing needed to be imposed on those youthful hormone-driven relationships. They were already hot.
I also didn't have effective skills to navigate the complexities of relationships at that age—and neither did those boys. So what died was not our chemistry, but the fundamental trust and skills needed to stay together.
Then I'd go find myself a nice guy who I liked, who felt safe, who I didn't necessarily have chemistry or attraction with. I'd forego the passion to have a sensitive, patient, accommodating man who I could talk to and who would be a good friend and companion.
But without the chemistry, I didn't feel turned on, seen, or met in my sexuality. And, sometimes, I felt I had to tone down who I was. I'd gruel and agonize over this. I hoped that if we just applied tantric polarity techniques, everything would fall into place.
Although I certainly learned a lot about my sensuality, surrender, devotion, and my softer feminine side, it didn't change the fundamental energetic dynamic of those relationships.
And staying in that kind of dynamic eventually took a serious toll on my health and well-being.
Sexless relationships often have a way bigger impact on us than we allow ourselves to believe when we're in them. This applies to men and women.
The polarity techniques didn't work for any other couples who I witnessed struggling in the exact same way either.
We all ultimately split up.
I'd find myself bouncing back and forth with boyfriends who were "bad boys" to boyfriends who were "nice guys" and back again.
I was doing my best, trying to get my needs for both erotic and relational intimacy met. It seemed like I could only have one—but not both at any given time.
At one point, I considered being polyamorous to simply have two different men in my life to fill these different aspects.
With reflection as my guide, I now know that both erotic and relational intimacy can be present in one relationship—and it required time.
It required deep and consistent somatic work, integrating what was compartmentalized in my nervous system.
It required maturing the little one inside who hadn't individuated or found her autonomy yet.
It required me to commit to the marriage of my inner man and inner woman.
It required copious help from outside sources in the form of books, teachers, coaches, and therapists.
My current takeaway: you either have a spark with someone or you don't.
And, unfortunately, that means if you've partnered with someone (for whatever reason) with whom you never had naturally-hot chemistry…you likely won't create something out of nothing there.
Go to as many tantra workshops as you want, techniques can only go so far to mask an energetic reality.
Some of your choices:
>> Be in denial and stay numb in your body, and accept the consequences on your creativity, hormones, mood, vitality, and prosperity.
>> Maintain stability by consciously foregoing an erotic life or by taking a lover either openly or secretly.
>> Make an honest assessment of your current values and desires (compared to when you got together) and trust the findings to organically guide you.
We're often so friggin' intent on staying together no matter what. We want to make things work at all costs.
Why?
Sometimes, both people would actually (eventually) be a lot happier with different partners, getting their needs for both an erotically intimate and a relational life met.
That requires a willingness to be with change.
And no, just because this is about sex doesn't make it unworthy or superficial. Connected, loving, erotic intimacy is one of the most powerful ways to be with another person. It's a valid and real human need.
Unlike chemistry (which is either there or isn't), if you have obstacles in your relationship because of lack of skills, the good news is they are available for anyone who wants to learn them.
If you want a fulfilling and successful relational life with your partner, work on it.
Two partners who are committed can learn, practice, and master their relationship—together.
What a fun, enriching, and rewarding commitment to share. And you get to play together while on the journey.
~