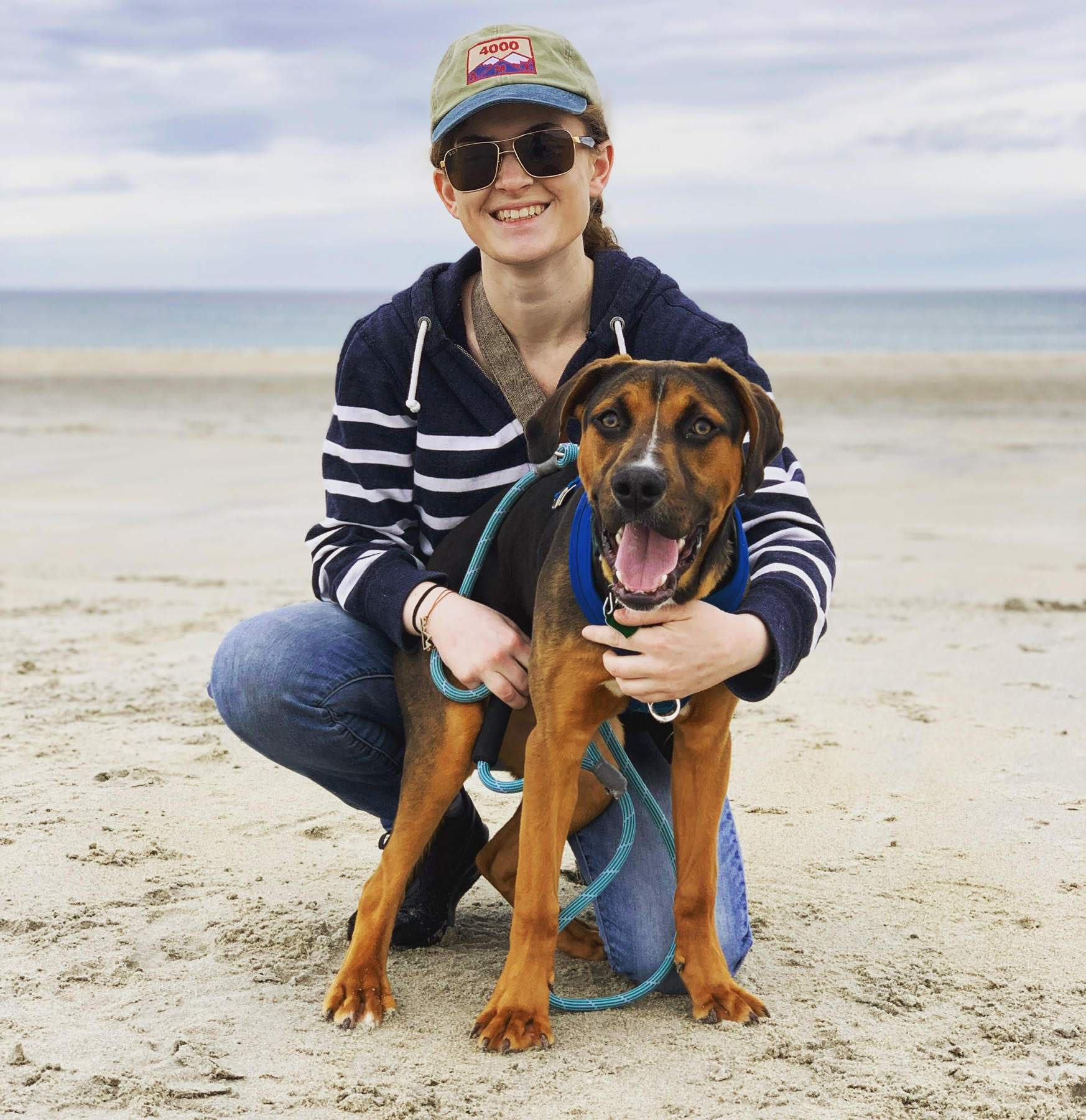 ~
The southern drawl of the woman was foreign to my New England dialect, as I pressed the phone against my ear.
I nervously bit the fingernails on my opposite hand, a habit I had yet to grow out of, as she expertly described the ins and outs of her no-kill dog shelter in Southern Arkansas.
She was gruff and blunt. She meant business. I liked her.
"So," she finally said, seemingly realizing I hadn't been able to get a word in for at least five minutes. "What makes you want to adopt Harper?"
Unbeknownst to Harper, I had been waiting to find him for quite some time. I had bought my own home in June, 2018, and for the first time ever, I was living alone.
At first, it was nice. It felt simple. I didn't have to worry about roommates leaving their plates in the sink, or have to wait my turn to use my shower. This initial sense of freedom was both exciting and invigorating; however, like most things, it wore off pretty quickly.
Coming home to an empty house was unsettling at times, and it just didn't quite feel like home.
So, in the early hours of one February morning two years ago, as I lay snuggled under the nest of my blankets, I scanned a website for adoptable dogs. As soon as Harper's picture popped up, my heart leapt.
He was described as a five-month-old Rhodesian Ridgeback mix who had been found on Harper Farm in Arkansas. In the picture, he was being held by one of the shelter volunteers as he gazed off to the right side of the camera. His longs ears drooped and his brown eyes were soft and poignant, almost as if he had just finished crying. The volunteer's hand clutched Harper's chest as she cradled him, and I immediately noticed the large splash of white fur there.
He was underweight. He looked miserable. He was perfect.
I knew I had to adopt him.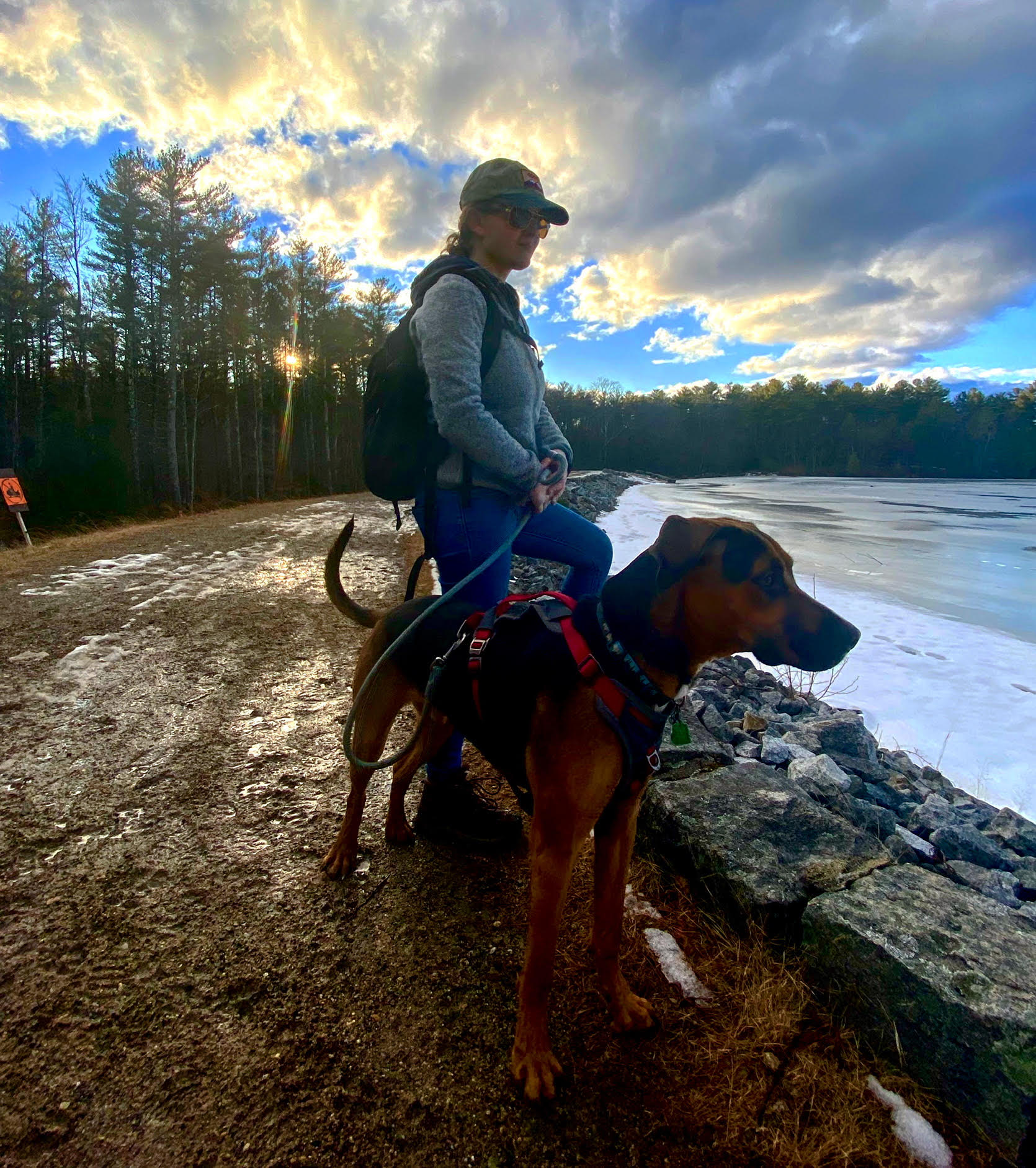 So there I was, with my phone to my ear, as I described to the mysterious southern woman I had never spoken to until now how much I loved dogs and how I would absolutely take care of him. She knew I was trustworthy. I had to send pictures of my home to her to see what environment Harper would be raised in. She had also spoken to a couple of references I had listed on my adoption application, which consisted of friends and coworkers who vouched for my integrity and reliability.
Satisfied with our conversation, she sent Harper to me two days later. Harper was shipped up on a truck, and I drove three hours to southern Vermont to pick him up.
The first day Harper was home, he made a camp beneath my dining room table and refused to budge. I had to carry all 43 pounds of him outside every hour. The beep of the microwave and the hum of the washing machine startled him. I had given him his first toy, a tiny stuffed fox that squeaked every time you squeezed its belly, and he had no idea what to do with it.
That first night, he cried and howled as I put him in his crate. I laid there on the kitchen floor, using my arm as a pillow, as we stared at each other through the metal wire on the crate. I spoke softly to him until he fell asleep, promising him that his life was going to be so much better from now on.
He preferred to be snuggled up on the couch by himself or in the security of his crate, knowing I wouldn't bother him. I spoke gently to him, as you would a newborn fawn, every time I interacted with him. I insisted to him that he would like walks and scraps of boiled chicken. And as he gingerly stepped across the lawn outside the house, I tried to explain to him that grass wasn't scary at all.
After two long weeks, when he decided I wasn't so bad anymore, he clambered up on the couch next to me and laid his head on my thigh. I delicately ran my hand over his head, where his fur is softest, and watched as he slowly closed his eyes.
As I had chosen him almost six weeks earlier when I saw his picture, I think, that day, he finally decided to choose me too.
Harper's been mine for a little over two years now.
He stands as a guard of my bathroom door whenever I'm in the shower. Every day, his head is poking in the front window of my house, eagerly anticipating my arrival home from work. He loves tennis balls and carrying my shoes around the house. He's mauled about a dozen TV remotes.
He is smart and agile, but more importantly, he is kind and gentle.
In every way I have made his life better, he has done the same for mine. On my darkest days, he is sometimes the only reason I pry myself out of bed in the morning. I will always be grateful for this little southern pup from Arkansas, and it is an honor to be trusted by him.
He is the best dog, and I can't imagine my life without him.