Hi, I'm Parker!
I'm a very young Belgian Shepherd, and I was born in an industrial town where no families lived, only factory workers.
I didn't know I was going to catch a lethal virus by wandering around on the streets. I swear I wasn't stopped or warned or anything. If my gentle owner had told me that sniffing infected feces on the ground would get me killed, I would've never gone near them. Unfortunately, everyone was busy, and I had the luxury of exploring the world without supervision.
Days passed and my body became weaker. I was barely able to stand on my small legs, my paws hurt, my stomach became like a solid unmoving rock, and eventually I started losing weight. It became really hard to entertain my loving humans because I just didn't have the strength to do it anymore.
I wanted to jump around, make silly faces at them, make them laugh! Oh, but time was faster than my ability to heal, and eventually I just couldn't be myself anymore. I just wanted to lie down and rest. The smell of food sickened me, and my throat couldn't feel the water sliding through it. Even the air had the pungent smell of blood.
I prayed every night for this weird sickness to be over, but that day never came.
One day, I woke up and found myself in the middle of the road. No humans were around. I thought perhaps I had walked during my sleep because my owners would never abandon me! And so, I was determined to find my way back to them.
I dragged myself on the road under the scorching heat of the sun, but I was unable to make a sound because my throat was too dry and weak for the effort.
All of a sudden, a small black car stopped in the middle of the road. I thought it was going to hit me, but I was so lucky to see a man and a woman emerging from the car and walking near me. They gently caressed my head and my back, and I wanted to say thank you. I was so grateful for their arrival because, at some point, I truly believed I wasn't going to get anywhere near my home.
The woman carried me and put me in the man's car, right between her feet, then they drove on. She kept caring for me and holding me and talking to me as if I were her friend all the way to the man's house.
I sat in the man's garden for hours and watched the food and water glittering in front of me. But I had no appetite, and so it was enough to lie in the shade and take long naps.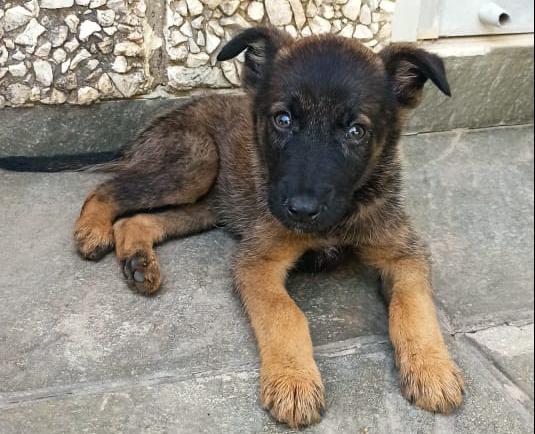 Eventually, I woke up in the man's lap.
The car was moving. The man and the girl were still treating me as if I were their baby, and frankly, I had never felt more loved.
After a few hours on the road, we reached an animal hospital. They put me on the examination table while the doctor did a really weird test. He put a cotton swab in my butt, and did some tests on my own poop. It was embarrassing, really.
And then the breaking news came. The doctor told them that I had Parvo. It is an infectious and severe disease that hits unvaccinated dogs, and the level of survival is scarce if the dog is not properly cared for within few days.
The news was really shocking to me, but the hopeful look on the man and the girl's face were calming me down. On the spot, the doctor gave me the necessary medicine. The needle he inserted in my arm hurt me, but it was worth it because it was going to help me heal. And anyway, the man kept hugging me and telling me that it was going to be okay.
It would definitely be okay.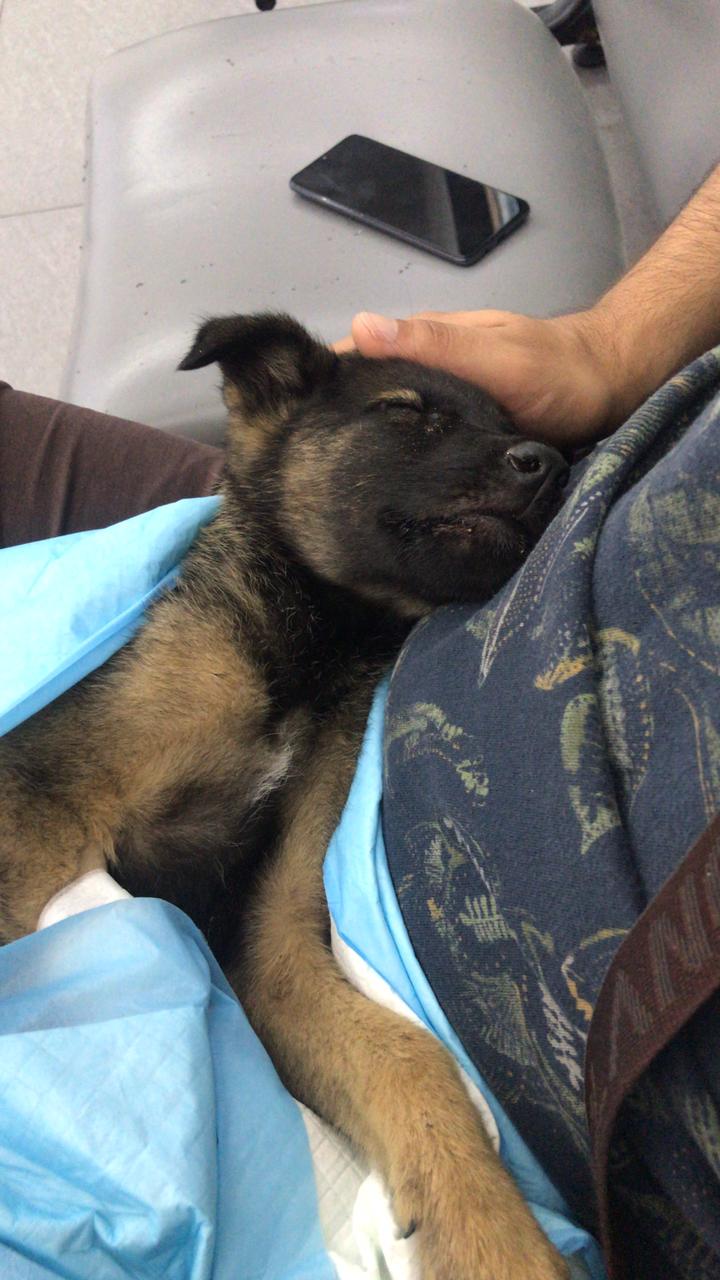 And as such, the girl took me back to her house where I spent two days with her family while getting the treatment. They gave me love, food, water, and shelter. Many people donated money to pay for my expensive treatment. I felt a kind of love I had never felt before.
Sadly, the disease was getting worse. I kept pooping blood, vomiting, and refusing to get anything into my stomach. The girl had to eventually leave me in the hospital for a night to get the proper meds into my system, then she would take me back to her house and continue the treatment there.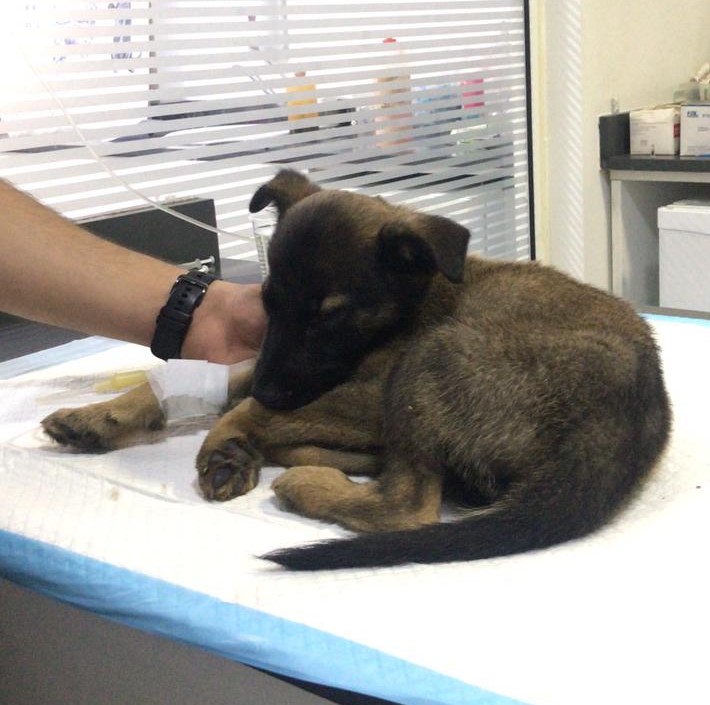 She promised to help me grow up with them and have healthy little babies of my own.
I closed my eyes in the hospital's little room and started dreaming of the time I would get to sleep next to the girl on her soft bed and wake up to her nephews' shrieks of joy when they see me.
I was dreaming of all the great family trips I was going to have with her, her family, and the man.
I was dreaming of eating food without feeling any pain.
I was dreaming of regaining my health so I can become stronger and capable of protecting the girl from danger.
I was dreaming. But I kept dreaming and never woke up.
~
Note from the author:
Do not leave your pets abandoned on the streets when things get tough. It is then when they need us the most. I only spent three days with the little doggo, gave him a name, Parker, and I was already crazy about him. I can't understand how people are capable of being cruel enough to leave a weak creature with no one to protect him and no way to defend or express himself.
Have a heart. Care for animals.
God knows they deserve it.