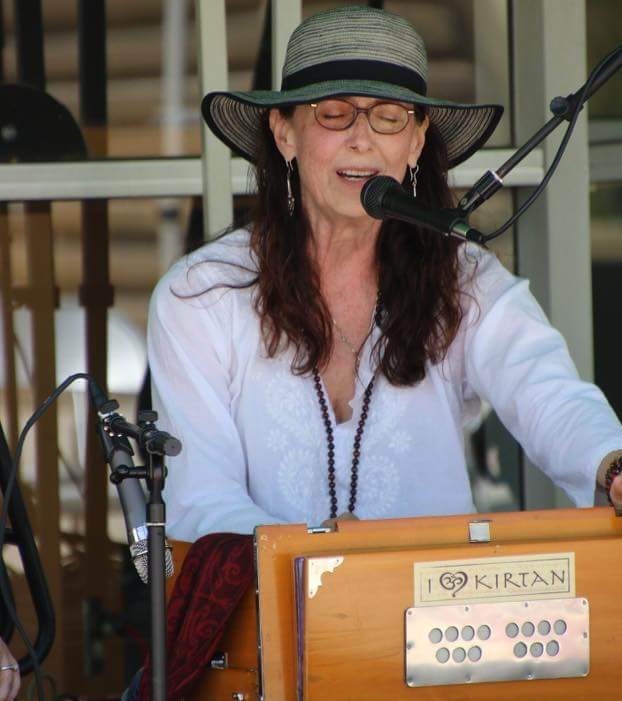 I love Suleika Jaouad (pronounced Su-lake-uh Ja-wad).
She is the author of Between Two Kingdoms: A Memoir of a Life Interrupted. I read her captivating memoir about three months ago. It was then that I fell in love with her.
I'll leave it to you to google her and her book rather than telling you more about it. My piece today is not a book review but an exploration of something else that Suleika lead me to.
Another ingredient in her recipe of wonderfulness is "The Isolation Journals," a community creativity project she founded during the COVID-19 pandemic to help others convert isolation into artistic solitude. Under this mantle, she offers a weekly newsletter that features a guest artist, lots of juicy prose, and a writing prompt.
This week's prompt came from Natasha Yglesias, a prominent young writer who told about her artist awakening when her mother gifted her with a camera at a young age. She invited us all to write about our own artistic awakening.
"When was the first time you actively created with intention?" She asks. "What inspired that moment of power and purpose?"
As I perused the memories of my own childhood, I drew a bit of a blank. I dabbled in painting and dance. Painting was a real ego crusher for me. Dance was exhilarating. I enjoyed creating expression with my body and even found I had some skill in choreographing dance performances for my high school drama club and the classes I taught at my teacher's dance academy.
My mother made sure I had piano lessons as a kid because that's what all the women did in my family. Piano was good for releasing emotions into the keyboard, but I wasn't in love with it. When I was 14, I dumped the piano and taught myself to play the guitar. I spent many hours in my room, playing Dylan and Baez songs on my guitar, singing in appropriate folksinger style. I loved it, but power and purpose? Not really.
It wasn't until my 46th year on the planet that I felt that special moment of artistic clarity. As it turned out, it was so much more than a creative awakening. It was a spiritual download. A moment of déjà vu. It was a clear space of knowing that this brand new experience was something I had done before.
I was in a year-long yoga teacher training program at the time. As part of our bhakti (devotional) experience, a sacred music band guided us through a chanting session to close the weekend each month. This was a modest band made up of my teacher, his wife, and two other musicians. When the harmonium player moved to another state, the band was left with a hole. Harmonium is the center piece for most Indian sacred music and without a harmonium, the band rather fell apart.
Everyone was disappointed to see our mantra chanting come to an end. My teacher was especially sad. I wanted to offer help so I said, "I play a little keyboard. I can probably figure this out."
I thought I would be taking the harmonium home to practice and teach myself how to play it and, in this way, I would be serving our devotional community. But the first step was for me to put my hands on it right now, today.
I sat on the ground, cross-legged, in front of this beautiful instrument. My left hand took the bellows and started to pump air into the body of the harmonium where the reeds would create the music when I pressed the keys. My right hand began to play runs and chords.
In that moment, I was transported to another time, another dimension.
I knew exactly how to play it. I knew how to feel into the expression. I knew how much force the bellows needed to create a whispered prayer, and how much was required to make a joyful noise unto the heavens. Tears welled up.
I knew this instrument was an old friend, and I knew it would be the key to opening my heart to what it had been resisting. This was, indeed, an artistic awakening. But it was much more than that—it was my spiritual awakening.
I quickly purchased my own harmonium and spent hours composing music to embrace the mantras I loved. I should amend what I just said. I didn't compose this music—it flowed to me, and through me, from the heavens. The mantras took a new shape as I was eager to learn their meaning and history. I began to study Vedic texts. My hunger for knowing more about the stories of the Gods and Goddesses of the Hindu pantheon grew and lead me to India where I studied Sanskrit and met my spiritual teachers.
I met other musicians who were devoted to sacred music and I learned the joy of playing and singing together, blending many voices to acknowledge the expression of the One Voice.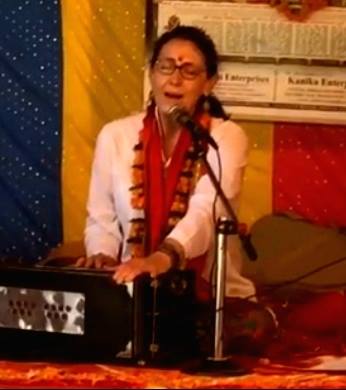 Putting my hands on that harmonium all those years ago has opened so many doors for me. It has taken me to India seven times, planted me in a classroom to study the ancient language of Sanskrit, given me the opportunity to sing for spiritual masters in grand and humble ashrams, let me study at the feet of an esteemed Hindustani classical music guru in Rishikesh, guided me to produce four sacred music albums, allowed me to take the seat of the teacher and to lead kirtan (devotional chanting) on the banks of the sacred Ganges river.
Thank you, Suleika, for just being the wonderful, brilliant you that you are. Thank you for introducing me to Natasha. And thank you, Natasha, for asking me the simple questions that opened the door for me to acknowledge my own artistic awakening.
And now dear readers, I invite you to ponder Natasha's questions for yourself:
"When was the first time you actively created with intention?" "What inspired that moment of power and purpose?"
I would love to hear your answers.
~