It was 15 years ago today that my older sister left this lifetime—might as well be forever.
When you lose someone you love, a day feels like a lifetime.
So does a minute.
So does a second.
I know we've been together before and we will be together again.
I know this.
Yet, I miss her now.
I miss her presence in this time and space.
The night she died, I was teaching at the Fashion Institute of Design and Merchandising in Los Angeles and I happened to break my toe.
I wondered if my universe collided with hers in a way to tell me something was happening.
It was finals week, and I had my cell phone off as to not be disturbed or distracted. When I got to the lobby, I turned on my phone and noticed voicemails popping up and saw notifications in my messages.
That walk across the lobby is forever etched in my mind in what now seems like slow motion.
Upon returning my mom's call, I received the news that my sister had died. It felt like an out-of-body experience. I could feel my knees go out from under my body and I could see myself collapse.
The words, "We lost her" kept playing over and over in my head.
I didn't want what I knew to be true to actually be true, so my response matched my refusal. "Where did she go?" I asked, as though she was actually lost.
Her heart stopped that night.
Lost seemed like the perfect descriptor for what had happened to my beautiful and talented older sister, Caren.
Slowly but surely, over days, weeks, months, and years, my beautiful sister got lost.
She got lost inside her own mind.
She got lost inside the medical system.
She got lost inside a family that desperately tried to find and save her.
The more we saw her slipping away, the more frantic and desperate we all became. The more lost she became, the more lost we all became.
For most of her life, she was anything but lost.
She could draw but never took a lesson. She could sit at a piano and play with two hands, chords and all, even though she didn't know how to read music. This made no rational sense.
She could walk in a room and turn the heads of men and women alike.
She was wildly accomplished in her work life. She was generous to a fault, and yet she struggled.
She suffered. She didn't see what everyone else saw.
After a knee surgery, she got hooked on pain meds. Twenty years ago it was barely something that was talked about. But trust me when I say it was a thing.
Pharmaceutical addiction was a real thing.
It was ripping at the guts of beautiful souls and families.
As a family, we didn't understand a lot about addiction. She never got to a point in her illness to ever admit she was addicted. There were other illnesses in addition to the addiction, as there often are, making everything feel complicated. So long as medication was being prescribed, she was "allowed" to take it.
There was heartache, anger, and confusion. Pain, suffering, and loss.
There has been lots and lots of loss. The loss began while she was here, and has certainly remained since she's gone.
I remember being so angry at her, yet at the same time wanting desperately to help her. I had this irrational fantasy that somehow I could single-handedly steal her away, get her the help she needed, and she would heal. Then we could return to the life we dreamed of when we were young girls.
We shared a bedroom our entire lives growing up. We were 16 months apart in age. It's fair to say we knew pretty much everything the other one was thinking even when we tried to hide our true thoughts.
We had a hold on each other like no one else, as siblings often do. 
Our dream was to grow up and have kids and for them to become so close they'd feel like siblings.
That blessing was received. I have a daughter and she has a son. They are incredibly close, like siblings. Sometimes they even come up with their own language. It warms my heart in a way that only she would understand. It also cracks it in a certain sort of way. I've almost come to see only the beauty in what we've all created in her absence. I've decided there isn't another option.
If this story is yours, I pray for you.
If this story is your loved ones, I pray for you.
This is a global epidemic.
One that is often kept quiet because of the pain, suffering, and the shame of it all.
I don't feel any shame. I only feel love.
My sister is extraordinary.
This world was meant for one as beautiful as she.
I wish you would have known her.
In her memory, shine bright like a diamond today.
Be extra today.
Be brave today.
Be love today.
When you feel doubt creep in, remember reading this.
You are everything. 
You always have been. You always will be.
There is and will always be only one you.
That is indisputable.
You are extraordinary.
Forever and ever.
~
In memory of my sister: Caren Ann Squire-Jarmel.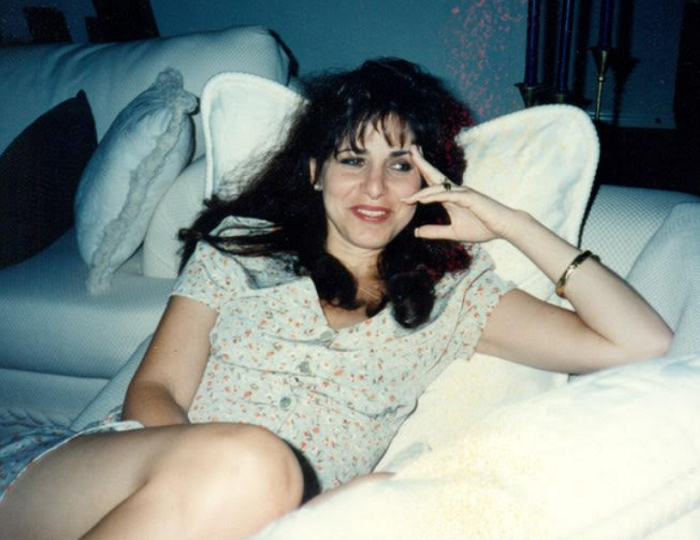 ~