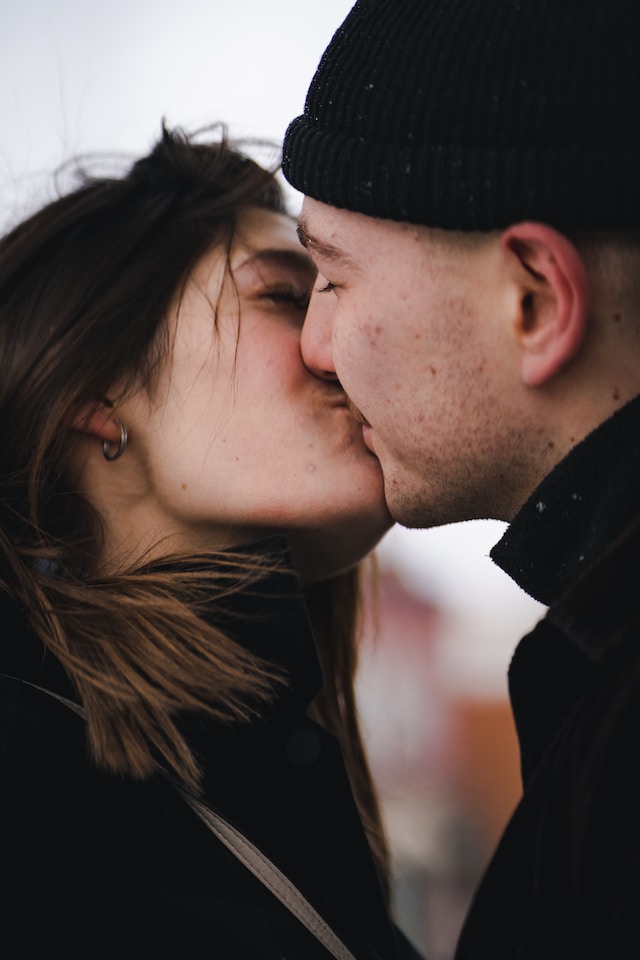 "Beauty doesn't come from physical perfection. It comes from the light in our eyes, the spark in our hearts, and the radiance we exude when we're comfortable enough in our skin to focus less on how we look and more on how we love." ~ Lori Deschene
~
This quote is one of my all-time favorites.
Our society has become so focused on external looks thanks to social media.
I know that humans are physical creatures that appreciate beauty, especially other humans. But when it's the only thing one person is focused on, this seriously will hinder their journey to love.
Sure someone may look amazing on the outside, but their heart and soul can be the complete opposite. It may be exciting to sit across from a perfect 10 at dinner, but would that make up for a dull conversation?
One of my all-time favorite articles I wrote details how to build attraction that doesn't rely on looks. Of course you need to be physically attracted to your significant other to build a lasting connection, but I promise you once you start dating people for their soul and values, they will become more attractive than any Instagram model you can lay your eyes on.
"You're not selfish for wanting the same energy and love you give." ~ Unknown
This quote is so important for empaths and sensitive souls, especially women. Coming from a highly sensitive person myself, I understand how difficult the dating process can feel.
I was never one who could casually date or see multiple people at once; my heart and energy couldn't keep up. I burned myself out when I first set out to find love because I was agreeing to way too many dates and I was too "nice" to turn people down if I wasn't interested.
I was also using up all my energy trying to be someone I was not in an effort to make every guy fall for me. This quickly became exhausting and left me feeling hopeless.
It wasn't until I started my inner journey (and what I now guide clients through) that I realized I could preserve and use my energy in the right way.
I started to trust my intuition and date people who were aligned with my values. I turned down second dates if I truly knew it wouldn't go anywhere.
As my confidence grew, I fully knew that I deserved great love because I had so much to give. I followed my intuition the entire way and was led to meeting the love of my life.
"Be the reason someone feels welcome, seen, heard, valued, loved, and supported." ~ Unknown
As important as it is to desire the same energy you give out, it's also important to give love and respect as well.
Being able to fully support and love someone is one of the best feelings in the world. One of the many reasons I love the relationship I have with my husband is that we both give each other support and respect when the other person needs it.
One of my favorite exercises I do with my clients is listing out the values they desire in their significant other. They list out 10 values that are important to them (that are not tied to physical looks) and why it matters in their future relationship.
After they are comfortable with their list, I ask, "Are you living by those values?" This is a step most of us miss; we are so adamant that our partner has all these amazing values and traits, but yet we don't exhibit them ourselves.
This is the law of attraction 101; the energy you give out is the energy you get back. So when it comes to dating, don't be afraid to fully be there for someone you care about.
That will mean more to someone than any gift you can buy. And once you put that energy into the world, you will get it back tenfold.
"Feeling safe in someone's energy is a different kind of intimacy. That feeling of peace and protection is really underrated." ~ Vanessa Klas
Before I met my husband I was in a relationship that was all sorts of wrong for me. I met this guy online and he was moving to the city I lived in.
We spent six weeks building a relationship over the phone. I was fantasizing about this amazing relationship and what our future would look like.
I finally thought this was the one. This was the guy who I was waiting to meet and I was ecstatic. When the date was approaching that he would finally be in the same city, I was beyond excited.
I was ready for the fairy-tale romance that I dreamt of for so long. But when we finally met in person, something immediately felt off. There were huge, glaring red flags that I couldn't ignore.
My fairy tale was soon falling apart and there was nothing I could do about it. Whenever I was with him, my body felt tense and my anxiety was uncontrollable.
I had a choice: I could honor myself and trust that a great love was out there for me, or continue with this relationship because I would feel guilty if I ended it.
With the help of a trusted guide, I realized that I was worth more than just being someone's caretaker. I deserved to be loved, too. That decision came to be the best thing I did in my life because I met my soulmate just one year after that.
Trust your gut and be with the person who feels safe and peaceful; your heart and soul will thank you. Check out this article for why a calm relationship is highly underrated.
"The biggest lie we're told is 'Be with someone who makes you happy.' The truth is, happiness is something you create on your own. Be with someone who adds to it." ~ Unknown
If I had to pick one quote to shout from the rooftops about finding love, this would be it. I know millennials (myself included) grew up with Disney princess movies, believing that prince charming would show up and make everything okay.
I will always love those movies, but that just isn't realistic. When you believe that someone else is going to finally bring you happiness, you'll be disappointed in the end.
Of course, the right relationship does bring happiness and can absolutely feel like a fairy tale, but please stop thinking that the perfect person exists. We are all human with flaws and make mistakes; relationships are no different.
When you can truly love someone, that means you love all parts of them, not just an idealized version of who they are.
My biggest advice to anyone single and looking for love is this: spend this time finding out who you really are. Spend this time becoming your own best friend and relish in alone time. Find out what makes you happy and what you want your life to look like.
Sign up for that class you've been eyeing or book that trip that sounds exciting. In the year before I met my husband, I purely focused on myself and grew my confidence.
I took courses, joined Meetup and went to events, made new friends, and was genuinely happy in my life. When I finally did meet my husband, it all fell into place.
I was so happy just getting to know him and not expecting him to fill any void for me. We were able to create an amazing friendship that blossomed into a beautiful love that grows stronger every day.
When you can truly be comfortable and happy on your own, your future relationship will be so much better because of it. When you can love someone (and yourself) for the exact person they are, that's where meaningful love is created.
Go on creating a life that excites the hell out of you. I promise that the person who will only enhance it will show up in no time.
~
Please consider Boosting our authors' articles in their first week to help them win Elephant's Ecosystem so they can get paid and write more.