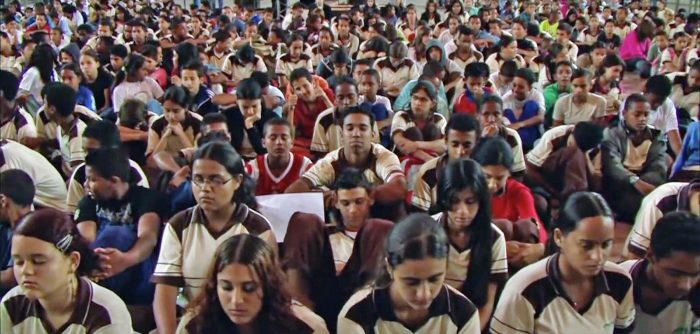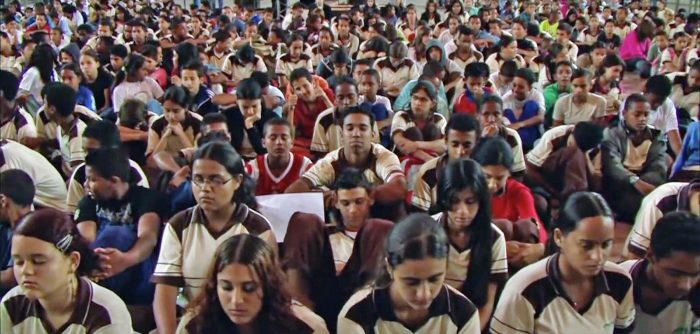 My husband and I were living in Florida during the Marjory Stoneman Douglas High School shooting, so it hit close to home, with everyone stunned by the tragedy that happened just down the road.
Yet for the first time in years, I felt a budding of hope, a feeling that things may actually change, as I watched the brave survivors taking a stand against gun violence. I was moved to tears as I watched a CNN video of these high school students teaching us adults how to prevent this kind of tragedy from ever happening again.
"The first step in situations like these is coming together and loving and supporting each other," said Jack Haimowitz, an 18-year-old student who survived the attack. "The second step is finding a solution."
I truly hope, as these young people articulated in such a moving way, that a solution is coming, when the American people will vote for common-sense gun control and for better mental health services for kids. A time when young people won't have to fear for their lives while attending public school. A time when children won't have to stage yet another National School Walkout just to get the attention of the adults to make their schools safe.
But at the same time, I don't feel that legislation is the entire answer, because it doesn't address the root of the problem—the tremendous stress load that is at the source of school violence in our nation.
I'd like to propose an additional solution: incorporating the peaceful approach of meditation into the public school curriculum to calm school stress and prevent violent outbursts from bubbling up in the first place.
I know from my own experience of practicing the Transcendental Meditation (TM) technique every day that it's possible to experience an inner core of calm inside even in the most trying of circumstances. I know that it allows me to think of creative solutions to problems, rather than to dwell on anger or fear. I also know that it helped my former students find their own core of peace at Maharishi University of Management, where the entire staff, faculty, and student body practice TM as part of the curriculum.
When you're enjoying something so precious as a calm environment to teach in, you want others to have it too. So it's been heartening that urban schools in San Francisco, Los Angeles, Chicago, Detroit, and Washington, D.C., are also adding the Transcendental Meditation technique to the school curriculum—resulting in reduced bullying, suspensions, and fighting among students.
The idea is that if enough children in a school are feeling less stressed and anxious, it will have a calming effect on the entire school—and even the tense neighborhoods surrounding the school.
In the 19 years since Columbine, our nation's children have endured 212 additional school shootings. It's time to try a fresh approach—it's time to use the peaceful approach of meditation to prevent violent outbursts long before they break out.
We Can Make Schools Safe Again.
Let's look at a real-life example. James S. Dierke, a former principal of Visitacion Valley Middle School in San Francisco, made meditation available as part of his school's curriculum precisely because he wanted to protect his students from gun violence.
According to an article by Jennie Rothenberg in the Atlantic, a gunman burst into the main office at Dierke's school in 2004, threatening to shoot everyone in sight. He was stopped, but afterward Dierke vowed to make his school "an island of safety in a sea of trouble." As he saw it, that meant not only improving the students' physical security, but improving their ability to cope with their own PTSD and the violence and tensions around them.
That's when he decided to give his students the opportunity to learn Transcendental Meditation in a program called Quiet Time, which was funded by a grant from the non-profit David Lynch Foundation. The TM technique has been shown to be an effective and healthy way to reduce stress in research funded by the NIH and published in American Medical Association and American Heart Association journals.
In the first year that Visitacion Valley implemented two 15-minute periods of Quiet Time each day, the number of suspensions fell by 45 percent. Within four years, the suspension rate was among the lowest in the city. Daily attendance rates climbed to 98 percent, well above the citywide average. Grade point averages improved markedly. In one survey, 88 percent of the students at Visitacion Valley agreed that "since learning to meditate, I argue and fight less with others."
"The Transcendental Meditation technique is the most powerful, effective program that I have come across in my 39 years as a public school educator for addressing this problem of stress," Dierke said. "It is working. It is nourishing these children and providing them an immensely valuable tool for life. It is saving lives."
Since then, dozens of schools nationwide have adopted the program with similar results. Recently the University of Chicago Crime Lab selected the Quiet Time program to help address toxic stress and youth violence in Chicago schools, and is closely studying the results.
 What to Do when the Average Kid is Stressed.
 It turns out that mass school shootings are only one part of the violence occurring in many American schools today. According to CDC's Youth Risk Behavior Survey (YRBS) of 2016, six percent of children surveyed said they'd been threatened or injured with a weapon during the past year while at school. More than 20 percent of the kids who participated in the survey said they were bullied at school and 15.5 percent said they'd been bullied online during the past year.
Interestingly, there is a direct link between school violence and bullying—the bullying victims were twice as likely to carry a weapon to school as students who weren't bullied, according to the study's authors.
 So how can such a simple thing such as meditating twice a day stop bullying and other violence? To answer that question, we need to look at the role stress is playing in the lives of American youth today.
Stress is now understood as the major cause of most mental health disorders, including severe teen depression, which is highly correlated with teen violence, according to research conducted by the U.S. Department of Education.
William Stixrud, Ph.D., a clinical neuropsychologist at the Children's National Medical Center in Washington, D.C., explains, "Depression is described as a disorder of stress dysregulation, which means that the amygdala, the part of the brain that signals threat, becomes hyperactive, and the fight-or-flight response is overly responsive. So for a long time before children get depressed, they feel stressed, they feel anxious, and they feel that that world is more threatening than it really is."
In other words, with constant exposure to stress, the stress response goes into hyperdrive, and the child experiences the fight-or-flight reaction even when there is no real threat. This chronic stress syndrome, if left untreated, can escalate to PTSD and depression—or suicide and other violent behaviors.
"This vicious cycle can be prevented by normalizing the stress response through Transcendental Meditation," said Stixrud, who recently co-authored the bestselling book The Self-Driven Child.
In other words, by calming the mind, mitigating stress, and preventing anxiety and depression, meditation can keep the pot from boiling over.
The children who participated in the March 14th and April 20th national walkouts told us "Never Again." I hope we can take the advice of these courageous students and those who survived the Marjory Stoneman Douglas High School shooting to stop the stress from boiling over into another school tragedy.
"We're the survivors," said student Ashley Palsetiner, her voice gathering strength as she delivered her message on the CNN video. "We're lucky to be here. And we're still here for a reason. We're here because we need to make a change."
I think we all can imagine a world in which schools become safe harbors for all children. As parents and teachers, we can make that change happen by practicing meditation ourselves, by encouraging our children and students to meditate, and by supporting the David Lynch Foundation in bringing calm to public schools.
~
Suggested videos: 
~
Relephant:
~
Author: Linda Egenes
Image: Courtesy of the David Lynch Foundation 
Editor: Yoli Ramazzina
~
~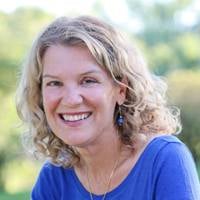 **About the author: Linda Egenes writes about green and healthy living, is a featured blogger at TM-Women.org, and co-authored Super Healthy Kids: A Parent's Guide to Maharishi Ayurveda. She is a former adjunct faculty at Maharishi University of Management and a teacher of the Transcendental Meditation technique. Reach her here. Author photo courtesy of Juliet Jarmosco.
Browse Front Page
Share Your Idea
Comments