I'm 23 years old and one of my favorite pastimes is hula hooping.
No, I'm not trying to relive my childhood and I have no intention of joining the circus. So I guess you're wondering, what's with the hula hoop?
When I
hula hoop
I get to be a kid again. This doesn't mean I start eating SpaghettiO's and walk around with glitter in my hair (although I'm quite fond of glitter). Hula hooping is me coming back into my body.
It is me understanding what I am doing in my body that would make the hoop go faster, slower or fall. It is making the mental connection between what I'm doing and what is happening. That's what is so magical about it for me—I never had that before I started hula hooping. My body went from foreign to friendly.
Through the gateway of hula hooping I've gone on to yoga and dance. I've found joy in my body. I've learned to love my body. I've learned to listen to it and nurture it.
So when people ask me why I hula hoop, I just smile and say, "It's fun," because the above explanation is a bit wordy.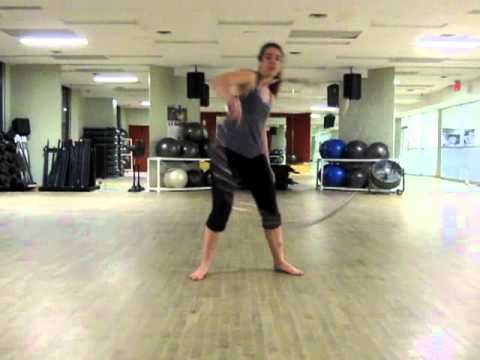 For a compilation of more hula hoop videos, click here.
Melodie is a University student studying psychology and business. She talks to strangers and often finds her cheeks hurt from smiling so much. She started Melodie of Movement in order to promote the exploration of ones own body. Taking a child like curiosity to the gym or studio. Not only to stay healthy but to learn how to listen to ones body, to get to know it like a good friend. You can visit her website here and get in touch on facebook here.

~

Editor: Ryan Pinkard
Loved it? Leave a tip!
6 Responses to "The Joy of Hula Hooping. {Video} ~ Melodie Moore"