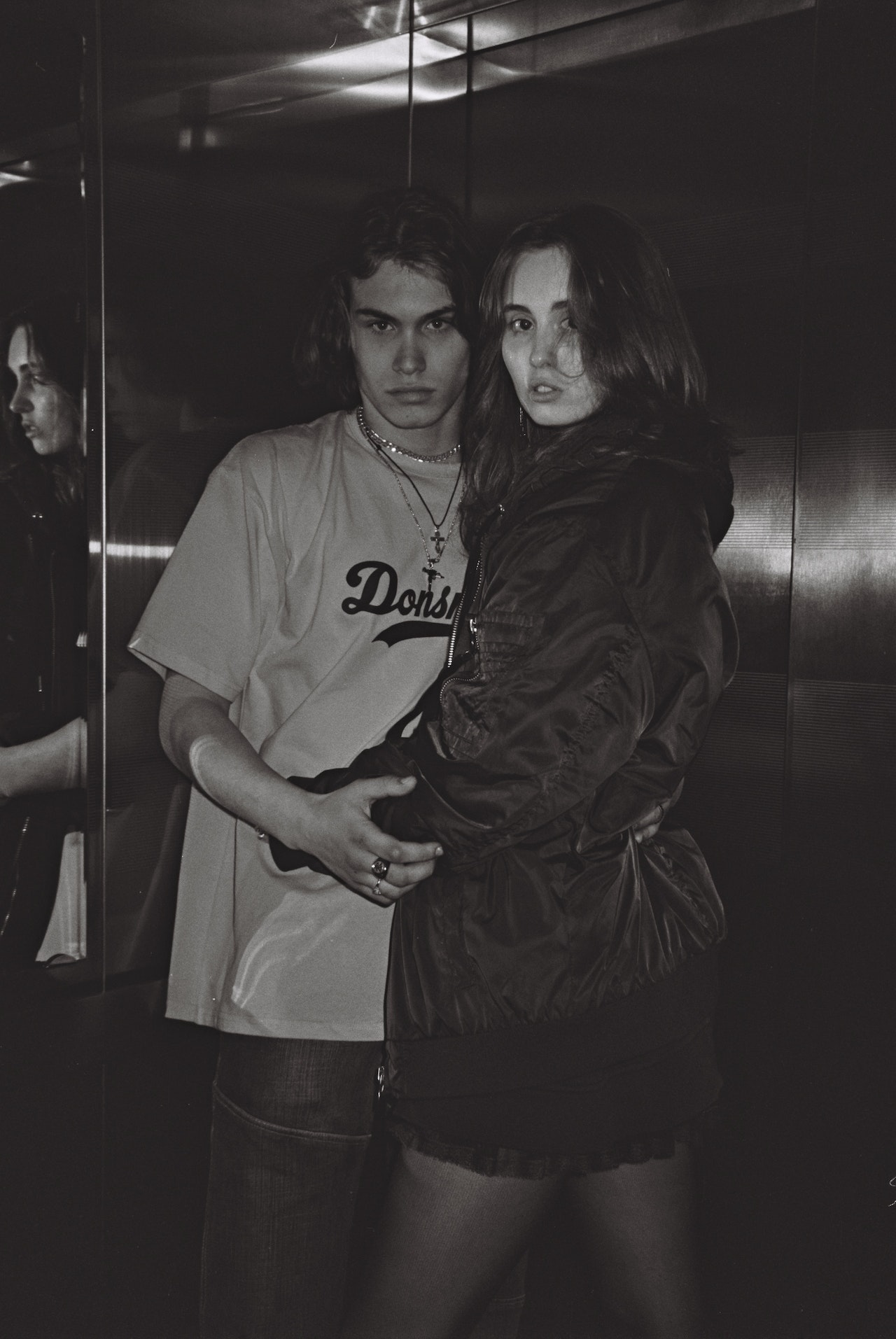 The majority of my writing and coaching focuses on the journey of dating and finding love.
I am passionate about showing women how to grow their confidence in an authentic way and attract the love they are desiring. I am a firm believer that love is out there for everyone.
But what if you actually need to take a break from dating? See, dating and finding love is not the answer for every single person on this earth. There truly are people who need to take a step back and focus on themselves before entering a new relationship.
In fact, this is a big part of my coaching that I do. When I work with a client, we spend the majority of the time focusing on their own inner world, their self-belief, and the relationship they have with themselves. This is such an important, often missed, step that people need before finding love.
So today I want to share the seven biggest signs you need to take a break from dating. If dating is feeling like a chore with no end in sight, this article is for you. Check in with yourself as you read each point and see if it resonates with your own journey. If you are nodding along to the signs listed below, it's time to take a step back and reevaluate your confidence, desires, and relationship goals.
Now I have to add an important caveat. These seven signs are for people who are actively dating. Meaning, they've gone on some dates and/or had recent relationships. These signs are not for people who haven't gone on a date in years and are finding reasons to validate their continued hiding. If you're in the latter group, this is exactly what my coaching can guide you on. Let's get you out in the dating world!
But if you're actively or recently dating and feeling helpless, you are not alone. There are painful parts of the dating journey and it's totally okay to take some much-needed self-care time. Whatever situation you are in, just know you are doing the best you can!
Suspecting that you may need a dating break? Keep reading.
1. You dread opening dating apps.
Look, I get it. I know that dating apps aren't a walk in the park and you can't just send one message and meet the love of your life (or maybe you can)! I went on close to 100 dates before I met my husband. I understand how deflating dating apps can feel, even if they turn out to be successful for some people. I have a great article on avoiding dating app burnout. Check it out here.
But if you're dreading opening the apps every single time, that's your first sign it's time to take a break. Hating apps means that you aren't clear on what you're looking for or you don't believe love is possible for you. It can also mean that you don't have any hope that an app can work for you, so why even try? These are limiting beliefs that are keeping you stuck.
2. You don't send messages.
Along with dreading the apps, another sign to take a break is if you don't send any messages or initiate conversations. Ladies, the men don't have to send the first message. It's 2023, let's all agree to be done with the belief. I met my husband on Bumble where the ladies message first. It can happen!
Now, if you don't send any messages or initiate conversations, that is telling me that you are using the apps out of boredom. You are on there for entertainment purposes, which honestly just perpetuates the negative stereotype of dating apps. Find a book to read or a game to play instead of relying on dating apps where real feelings can be involved.
If this is you, I would first ask you, what are you really trying to gain from using the apps? If you're feeling bored, what is it that you're avoiding? This is the exact work I do in my one-hour Attract Love calls; we will get to the bottom of it.
3. You keep attracting the same (wrong for you) person.
Do you keep attracting the same person just with a different face? Do all your relationships or dates follow similar patterns and trajectories? If this is you, there are some big lessons and growth opportunities here.
Attracting the same person means that you are still mentally or emotionally stuck in an old relationship that you haven't healed from. Or maybe you are clinging to this idealized person or relationship you dreamt of. You hope that the perfect person out there exists yet all your relationships fall flat. You may feel ready to date, but your subconscious mind is still clinging to false ideals until you learn the important lessons. Not to worry though; you have the power to change your circumstances at any moment.
My suggestion to you is to think about past relationships and partners. Which one is still hard for you to think about? Is there a person you think is "the one that got away?" Start listing out all the reasons why that breakup was the right thing to happen. Don't let the positive memories fool you if that relationship ultimately wasn't right for you. Start telling yourself that you're ready to date someone new, someone who aligns with your life and dreams, and get back out into the dating world.
4. You jump from relationship to relationship.
Are you someone who can't remember the last time you were single? Are you having trouble remembering all your relationships because there are just too many to count? Maybe you can't remember the last activity you've done alone. If this is you, it's definitely time to take a break.
See, the best relationships that have the power to last are made up of two people who are happy and confident in themselves first. Two people who value and make time for their own passions, goals, and self-care. If you're jumping between relationships, you probably don't even know yourself that well. You're relying on relationships to fill a void for you instead of getting to know the real you.
I promise the more you get to know yourself, your dating journey and relationships will thrive. Dating will feel fun and exciting, not something you are desperately clinging to. Take a break from relationships and get to know yourself. Pursue your passions and start living a life that excites you. Love will show up at the right time without you having to force it.
5. You hide your true self on dates.
Do you go on dates but feel like you have to hide who you really are? You overthink before saying anything and question your own values and passions. You could also be relying on alcohol to make you feel confident and get you out of your shell (this was me for several years).
Listen, the right person is going to love you exactly as you are. But you gotta' love yourself first! There's nothing more attractive than a person who is confident (not cocky) in themselves. Plus, why would you want to hide who you are!? Life starts the moment you celebrate and live as your authentic self. Especially when it comes to dating, embracing who you are is what attracts authentic love.
6. You run away from the first sign of conflict.
This unfortunate aspect of dating is happening way too often right now! People run away at the first sign of conflict or disagreement. You know the type, the person who turns into a ghost at the first indication that things are getting serious. Maybe you are this person or have dated this person; either way, it can feel frustrating.
I also see this message being spread on social media. That you need to "run away" at the slightest inconvenience or reject people who don't fit your exact preferences (there is no perfect person out there)! I think dating apps have made it way too easy to dismiss people for the smallest things. No wonder people are lonelier than ever; it's time to change this line of thinking.
Before you get back into a relationship, it's time for some self-introspection. What causes you to run away? Are you hoping to meet some perfect person who you've dreamt up in your mind? If you're expecting perfection from your dating partner, that means you are also expecting perfection in yourself. Start unpacking this idea of perfection and where it comes from. This will give you some major insights into your own confidence and belief in others.
7. You're relying on validation from other people to feel confident.
This last sign is a common one and a big reason why people enter the dating world in the first place. Too many people are relying on external validation to feel confident instead of doing the inner work. The pattern usually goes like this: start dating because you feel lonely, get attention from someone and your confidence skyrockets, one person or both people disappear before getting serious, and you feel less confident than when you started.
It doesn't have to be this way! You can feel confident, happy, passionate, and secure before entering the dating world. You don't have to rely on others for your confidence and you can be in control of your journey. How amazing would dating be from this mindset? It's entirely possible. This is exactly what my writing and coaching are focused on. I'm glad you found me!
I know that being physically attracted to someone can feel so exhilarating and exciting, but this is not how true love is formed. Long-lasting relationships are a slow build, one where you really get to know each other and see if you align in values and goals and where attraction builds over time.
The best kind of relationship is one where you bring out your best self and give love freely because you aren't basing your entire happiness on the action of someone else. It's time to take back your power and find the love you deserve. It's out there waiting!