Last week, I was invited as a guest speaker at Centurion University's Provost Research Conclave 2023 in Orissa, India.
Not often does one get to address an audience of university students, teachers, and staff at the age of 17, talking about a subject that is not only deeply personal but also one I am most passionate about.
My first book—The Adventures of Captain Glucose—was released recently at an international level. I travelled to different cities and organisations while on the book release tour. During that time, I got to speak about my book and Diabetes Type 1, the central topic in the comic book at a prestigious technical university.
One of the professors there was quite impressed with the depth of my knowledge and my ability to speak on the topic. Through his reference, I was contacted by Centurion University, a leading education hub, which recently opened a diabetes diagnosis and counselling facility as part of its Diabetes Awareness Campaign in the states of Orissa and Andhra Pradesh.
A part of this endeavour includes starting a Diabetes Educators' program that will bring awareness about the various types of Diabetes, diagnosis, and management for patients, caregivers, and people who want to work in healthcare.
"A diabetes diagnosis and counselling facility was inaugurated by Centurion University VC Prof (Dr) Supriya Pattanayak in the premises of the university on July 2. The initiative was taken in collaboration with Swiss organisation, Ypsomed which conducts services and training on non-communicable diseases.
Book 'Adventures of Captain Glucose' by author Prisha Singh who herself is Type 1 diabetic was also circulated as part of learning and training on diabetes."
I was honoured to speak about my experience and managing life with Type 1 Diabetes at their annual conclave.
My talk wasn't restricted to talking about my personal experience of living with T1D but sharing the knowledge about T1D that I have gathered through years of learning and managing T1D, and while researching for my debut book.
I started by talking about what diabetes is, how it is caused, the different types of diabetes, and how to manage them. I spoke about the important aspects of managing the condition, including diet planning, insulin management, the importance of keeping blood sugar spikes and dips minimal so other organs aren't affected, the role of technology and new-age devices, soon available with Artificial Intelligence to increase the quality of life of people with diabetes.
Apart from the health details, I also spoke about how to empathize with people and children with a new diagnosis, and also with the caregivers.
Speaking at this forum, educating students and teachers much older in age and experience than me, was not just a wonderful opportunity on my path, but was key to my goal of diabetes advocacy.
My book tour was an eye-opener for me about the reality of Diabetes Type 1 and Diabetes in general in India. I met other children and people with T1D, who often were in a not-so-good condition. They are unable to afford critical medical devices required for diabetes management. There is no support from the government. They didn't have access to the medical supplies required on a daily basis.
In the general populace, the awareness about diabetes and its diagnosis was minimal. Most people don't know what symptoms to look out for and often have misleading ideas about how and why diabetes happens—all these factors ultimately lead to less and late diagnosis and inadequate care and management of the condition, thus affecting the quality of life, but also leading to major health issues including amputations and death.
I had known over the years that there were problems and lack of support for people with diabetes, but I didn't realize the extent and scale of the problems and how widespread the ignorance is across the country. I feel privileged that through education, funds, and access to quality care and devices, I have been able to lead a good life, and yet it has been challenging. I couldn't image how it would be for those not fortunate enough.
Per a Lancet study, more than 100 million people—0r 11.4 per cent of India's population are diabetic. Specifically for Type 1 Diabetes, India has the highest estimated case numbers in the world in the 0-14 and 0-19 year age groups. Considering these numbers, the access to and availability of diabetes care is minimal. Awareness and access to information about T1D is even worse, leading to non-diagnosis, leading to lifelong chronic health complications and reduced quality of life for children as well as adults including premature mortality.
One of my life's missions is to spread awareness about diabetes, especially Type 1, at every forum I get an opportunity to share.
This experience of visiting a university and addressing a group of students and educators was exhilarating, but there were challenges too.
The whole journey from my home to get to the university was 12-13 hours. Long flight, a longer car ride to the town in the eastern part of India. Longer travel often leads to spikes in blood sugar as I am not able to move much. It is also exhausting for the body. I was able to overcome most of these challenges by managing my diet more stringently and also adjusting the bolus insulin injections, with the support of my amazing mom who is my biggest cheerleader.
I am thankful to the Dean of Centurion University, Professor Sunil Kumar Jha and Vice-Chancellor, Professor Supriya Pattanayak for this valuable opportunity. Also present was Dr. Radhakant Padhi, Professor at IISc, India's premier research institute in the field of science. I also got the opportunity to present my book to the Chief District Medical Officer.
It was my first time inside a university and it was exhilarating to experience the energy of the place surrounded by people steeped in learning and working toward deeper goals.
At first, I was a little nervous as I was to address a group of adults, but everyone was warm and welcoming and curious about what I had to say about Type 1 Diabetes and my experience with it.
I also performed blood sugar tests for the participants and some were astonished to find they had high blood sugar readings. This proved the need for more awareness and diagnostic testing for diabetes in the country, especially in non-urban centres.
The university has expressed interest in making my presentation and talk a regular feature of their diabetes awareness campaign. I aim to continue being of benefit to this cause by speaking at more forums, and being an advocate for Type 1 Diabetes in India and abroad, with the ambitious goal of taking my country off the number one ranking on this terrible list.
A couple of photos from the event: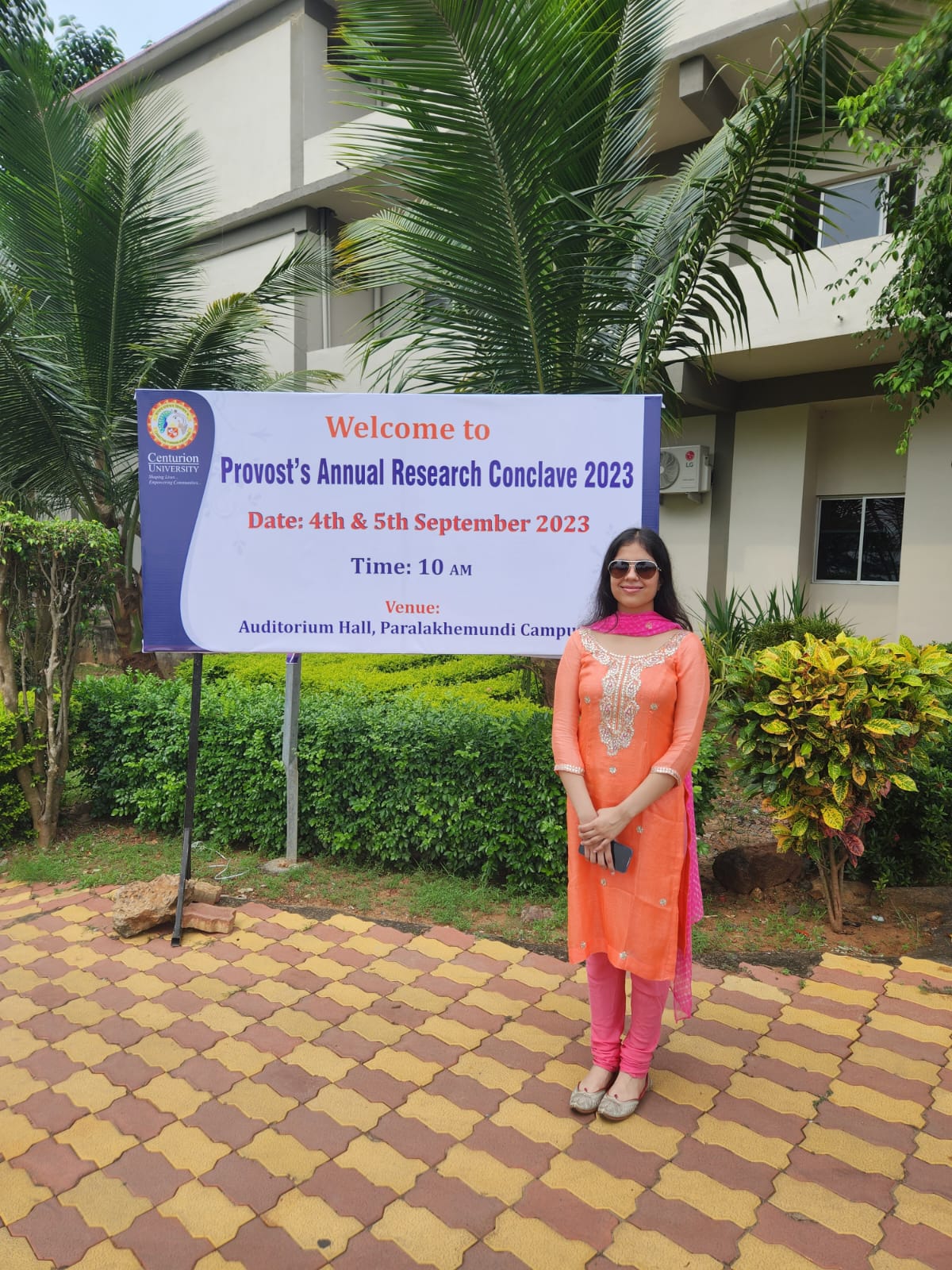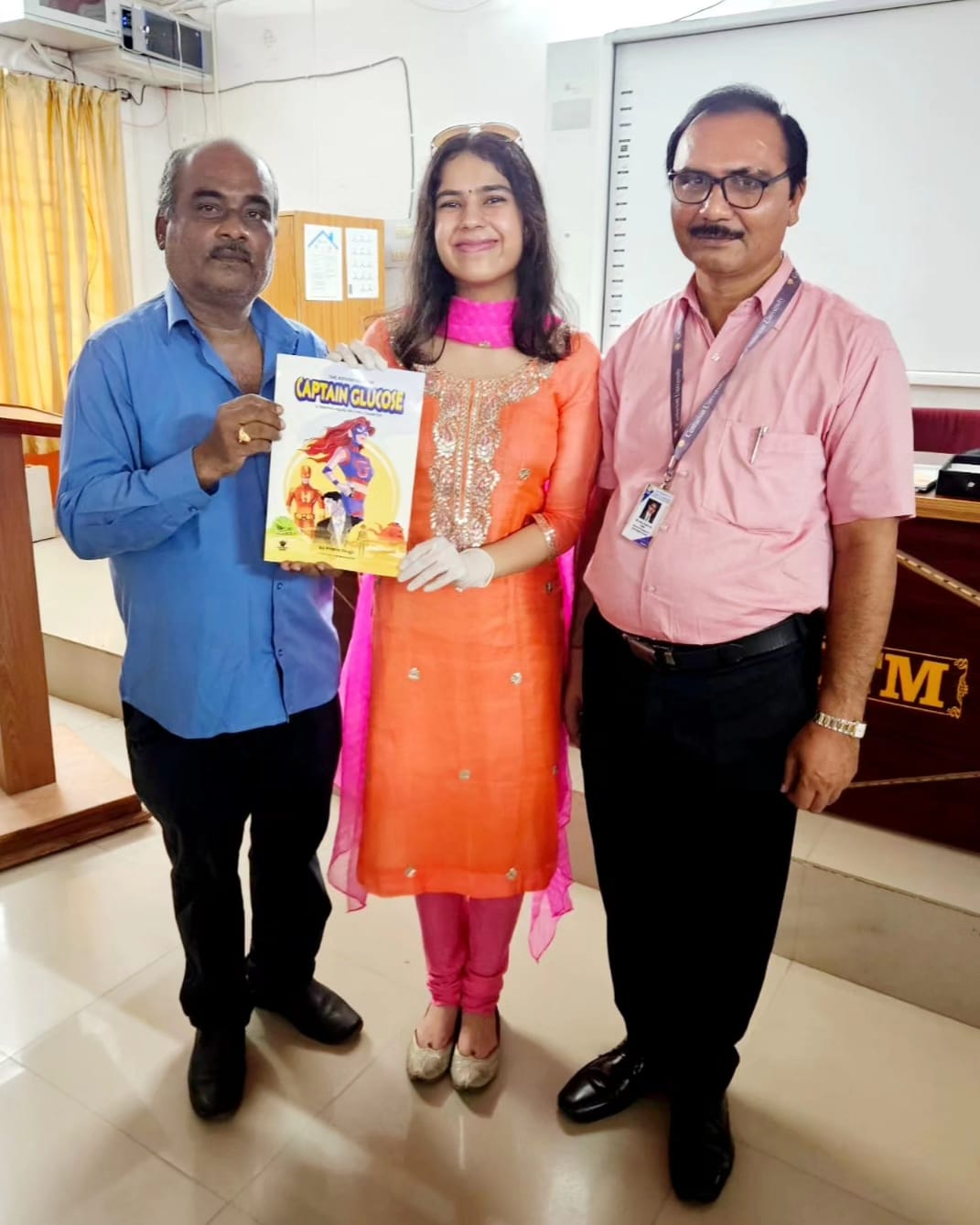 ~
Please consider Boosting our authors' articles in their first week to help them win Elephant's Ecosystem so they can get paid and write more.