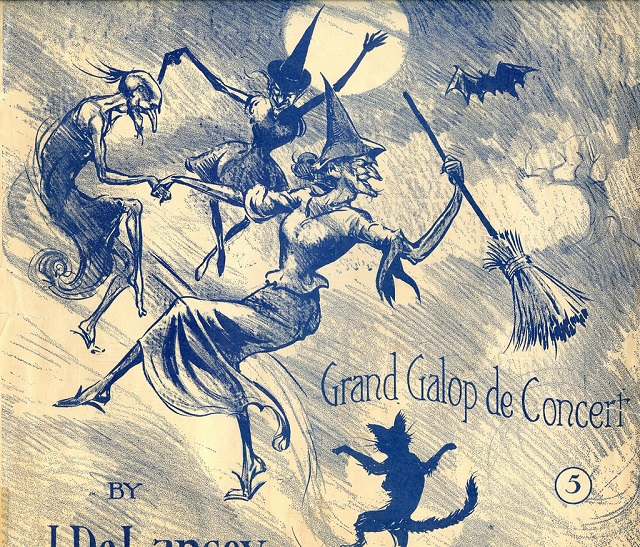 "Something was creeping and creeping—and waiting to be seen, and felt, and heard." ~ H.P. Lovecraft
.
I love this time of year—the spooky season.
A time when we call indulge our inner darkness a bit. A time when we can scare ourselves silly. A time when it's perfectly okay—and all in good fun—to don a mask and play in the shadows. Or, perhaps, dance in the moonlight. 
Can you feel your palms getting a bit sweaty?
Maybe your heart is starting to race…
If getting a little spooked brings a smile to your face—
Then, you just might enjoy these creepy tunes.
So, go ahead…indulge your inner loon.
~
"Boris the Spider" by The Who.
~
"People are Strange" by The Doors.
~
"I Put a Spell on You" by Screamin' Jay Hawkins.
~
"Ghost Shark" by Rocket From the Crypt.
~
"Never Tell" by the Violent Femmes.
~
"Lullaby" by the Cure.
~
"Swan Lake" by Madness.
~
"Little Red Riding Hood" by Sam the Sham & the Pharaohs.
~
"Season of the Witch" by Donovan.
~
**Author's note: This marks the seventh installment of this weekly(ish) column. It is my pleasure and privilege to curate and offer these songs for your listening enjoyment.
So, as this side of our virtual turntable scratches to an end, I shall lift the needle up…until we meet again.
~
Relephant:
~
Author: Yoli Ramazzina
Image: Flickr/M Ryan Taylor
Copy editor: Callie Rushton