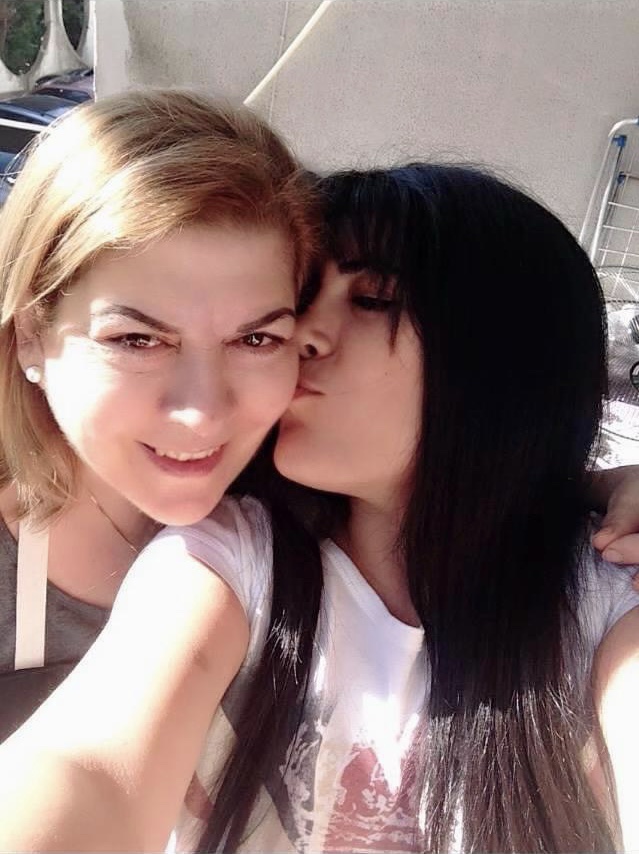 "Mothers don't go to heaven when they die. They get special permission from God to stay around a bit longer and watch over their children, no matter what has passed between them in their brief mortal lives." ~ Elif Shafak
Whenever I start writing, words just flow—except when I am writing about my mother.
Like many mother-daughter relationships out there, my relationship with my mother has been tumultuous. I am not sure whether it is because we are different or much alike. We had our ups and downs, and I "disliked" her a lot, but I loved her even more. She pushed all the wrong buttons, and I made sure to do the same. However, I've never thought that a day would come when I am old enough and a bit mature to admit that this woman has shaped me in every single way.
I no longer wish to recall the fights, the misunderstandings, and the words that were said in the heat of the moment. I want to remember the pieces of advice she gave me—most of which I did not follow. After all, being rebellious and nonconventional by nature is beautiful, but it has its downside, too.
As a grown independent woman, every single day something happens to remind me that I should have listened to my mother. Some of the tips are quite obvious, and dare I say, even shallow, yet they would have made a difference had I been more receptive.
Here are some of the things that I still remember and try to commit to:
1. Do not wear makeup every day.
Makeup should be something a woman likes to use, not "needs" to use. Appreciate your natural beauty, look in the mirror, and remind yourself how beautiful you are. I am still struggling with that, but aren't we all?
2. Always put on sunscreen.
I don't remember a day when my mother forgot to apply her sunscreen. Her skin looks healthier and younger than mine because I still need to remind myself to apply sunscreen.
3. Dress for the job you want, not the job you have.
I've always thought she literally meant clothes when, in fact, she talked about attitude. Apparently, it is how you present yourself to the world that matters, regardless of what career you end up pursuing.
4. Never fall in love with a person before they do.
I really do not wish to elaborate on that one since I keep repeating this mistake over and over again. Let's hope it gets better with age.
5. Protect your heart and peace above all.
Empaths find themselves struggling the most in this area.
6. Act like a lady no matter what.
7. Forgive, but never forget.
8. Be kind and compassionate.
9. Marriage is not mandatory—it is an option.
10. Be wild and free.
11. Speak up.
12. When you enter a place, do it quietly, but when you leave, don't.
13. Be financially independent.
14. Be generous because it will always come back to you.
15. Do not overeat.
Stop eating before you are full.
16. Do not stop seeking education and pursuing knowledge.
17. Do not smoke (I quit seven years ago and she was so happy when I did).
18. Never lose hope.
19. Keep the faith.
It is the only power that will never leave you—you will need it.
20. Fight like a woman.
I wanted to be a boy because I've always thought they were stronger, and I made fun of her when she used to tell me that I underestimate my power as a girl.
21. Drink a lot of water and avoid alcohol.
She looks half her age because she has always stuck to this simple rule while I used to binge-drink.
22. Earn respect.
Nobody gives it for free.
23. Do what you love and you will succeed.
24. Cook with love.
25. Travel as much as you can.
26. Choose the man you can't live without, not the one you can live with.
27. Speak up, have an opinion, and don't be afraid to share it.
As an introvert, this still requires a lot of courage from my part when it comes so naturally for her.
28. Be kind to everyone, but do not let people walk over you.
Boy, do I struggle in that area.
29. Stand for what is right at any cost.
Today, I can say that I am a strong woman because a strong woman raised me.
~